Who wouldn't want to enjoy the beauty of the outdoors year-round? Be prepared for your All-Season Sunroom to be your new favorite room in the house. Envy Home Services is a BBB-accredited sunroom contractor serving Illinois residents. We are veteran owned and operated and have been serving our community since 2006. Our sunrooms are made-to-order with plenty of customization options you and your family will surely enjoy. We work with talented craftspeople to build the sunroom of your dreams.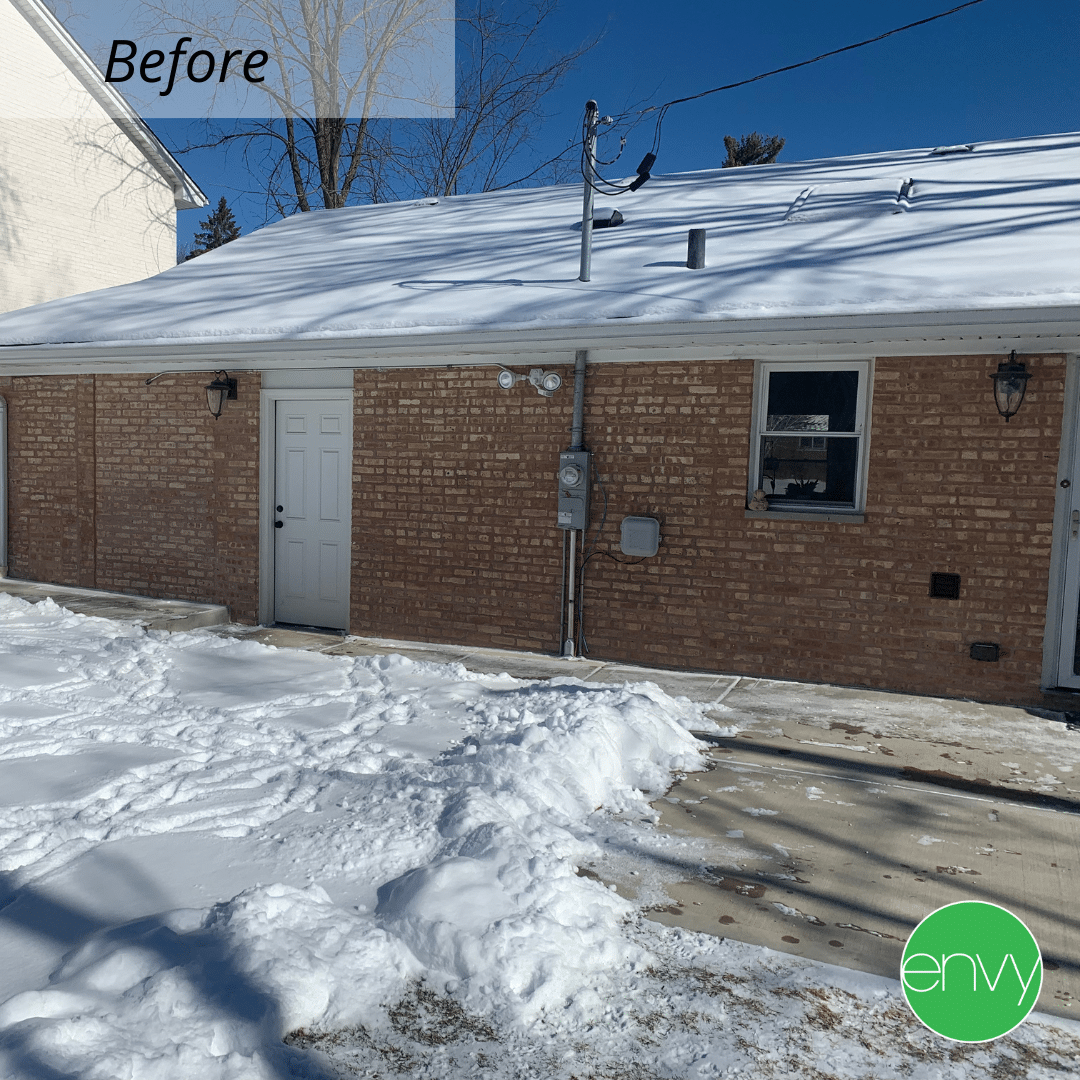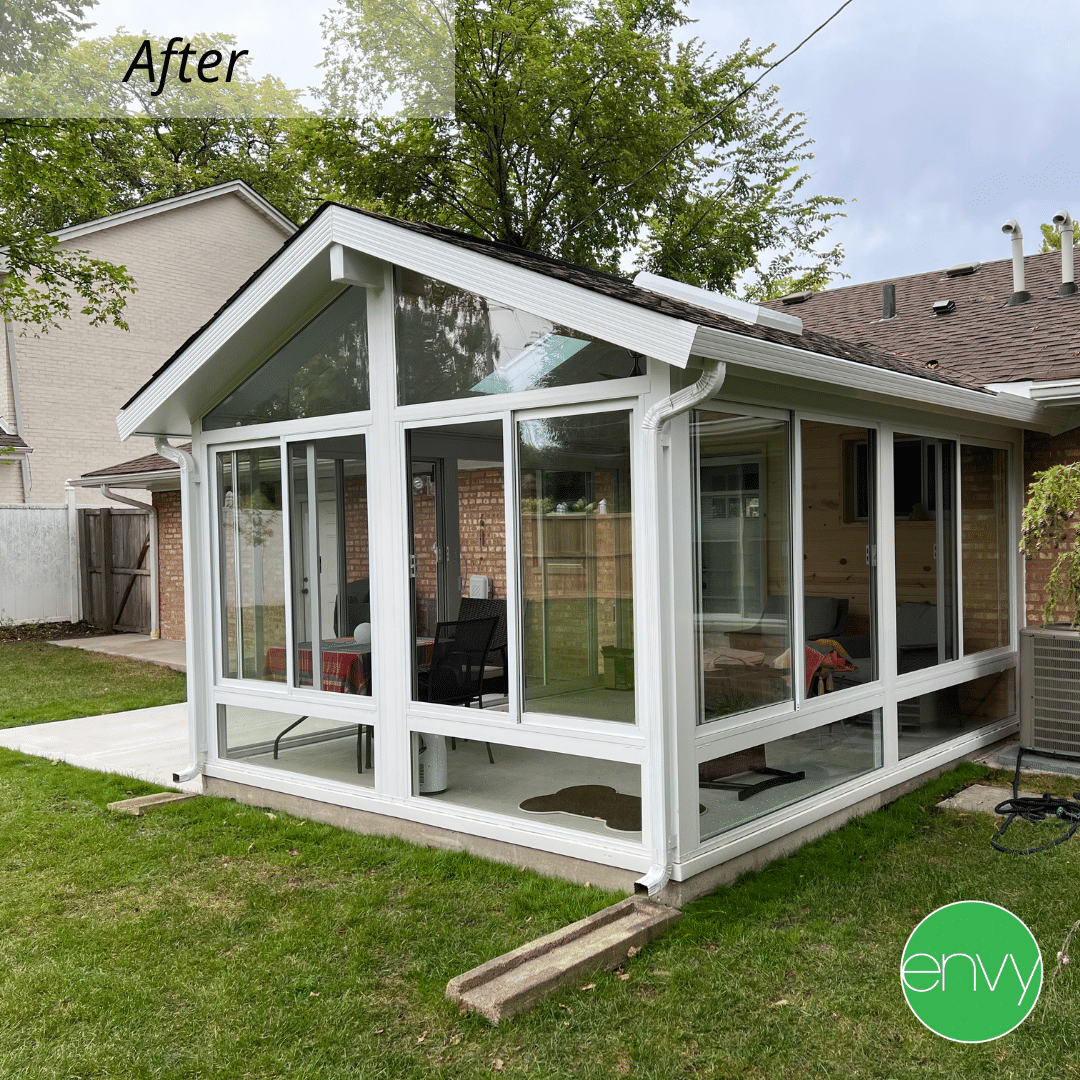 What is an All-Season Sunroom?
All-season sunrooms, also called four-season sunrooms, are a type of room addition enclosed with glass. We operate in Illinois, where temperatures can get quite extreme. Therefore, all-season rooms maintain a comfortable temperature year-round due to clever engineering practices. As a result, our sunrooms are guaranteed to be comfortable throughout the winter, which is a huge bonus here in the midwest.
How is an All-Season Room Different than a 3-Season Room?
All-season rooms typically have dedicated heating and cooling systems or share with the rest of the house. On the other hand, 3-season rooms are not temperature controlled. They feature less insulation, and the framing is made of aluminum. Whether a 3-season vs. a 4-season room is right depends on how much you plan to use the space throughout the year. Aside from the cost difference, some of our customers have another home in a warmer state and are never here in the winter. In contrast, others build their sunroom as an in-law suite or a home office. In those cases, you want to ensure the room maintains temperature throughout the year.
Where Are Our Sunrooms Made?
We source our sunrooms exclusively from Betterliving Craft-Bilt Manufacturing Co. Craft-Bilt has been in business since 1946 and is known for its maintenance-free sunroom manufacturing. We have installed thousands of Craft-Bilt sunrooms throughout the Chicagoland area and stand by their quality of work. You can't go wrong with a Craft-Bilt sunroom installed by Envy.
Features of Envy All-Season Sunrooms
Each All-Season Sunroom is custom-made to order, with multiple features available to you. These features are broken down for foundation, walls, roof, glass, windows, and doors. 
Foundation
The foundation for any sunroom depends on whether you plan to put it on ground level or if you are going with a raised sunroom. Most sunrooms have a concrete foundation with a subfloor, while others sit on a wooden deck foundation. Our skilled concrete technicians or carpenters can build an additional patio outside the sunroom or an accompanying deck. We have experience withing with both natural and manufactured wood.
Frame
Our All-Season rooms are constructed of maintenance-free enamel-finished vinyl framing. These walls are 4 1/2 inches thick, with interlocking beams and struts. The frame supports the roof, windows, and doors and is certified to withstand severe weather. The system is structurally sound, exceeding both local and national building codes. You will have your choice of:
Frame color (white or sand)
Wall height
Hidden internal wiring (for lighting, outlets, ceiling fans, etc.)
Roof
Unless you are doing an under-existing sunroom, you will choose what kind of roof you want. Gable roofs, also called A-Frames, look excellent on houses with peaked roofs. Gables offer higher ceilings inside the sunroom and perfectly match your home's silhouette. Meanwhile, the lower profile studio, or shed roof, fits universally with any house's roof style. You can add shingles to the roof to match the rest of your home or leave it metal. Extruded gutters integrate perfectly with the roof for a clean, sleek look.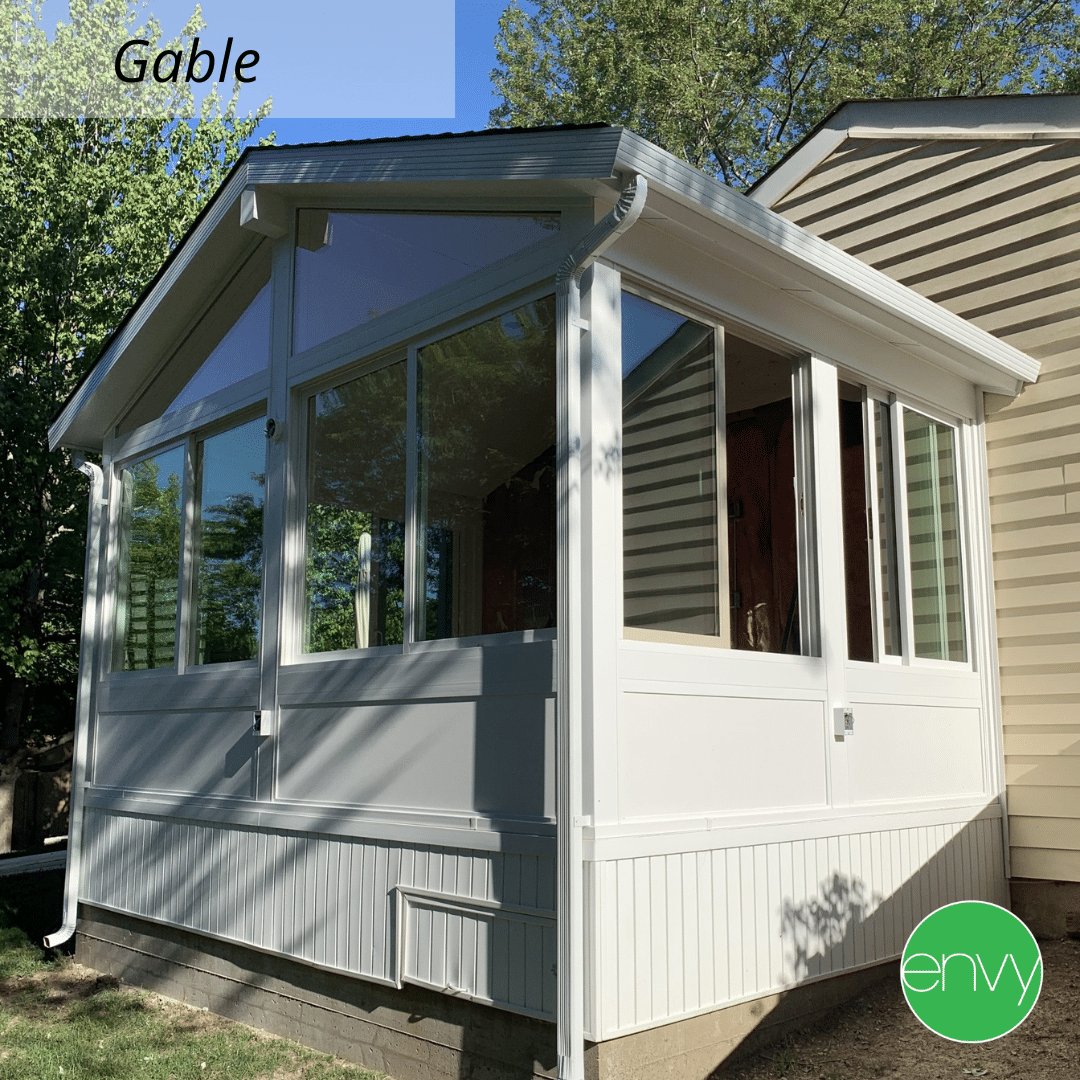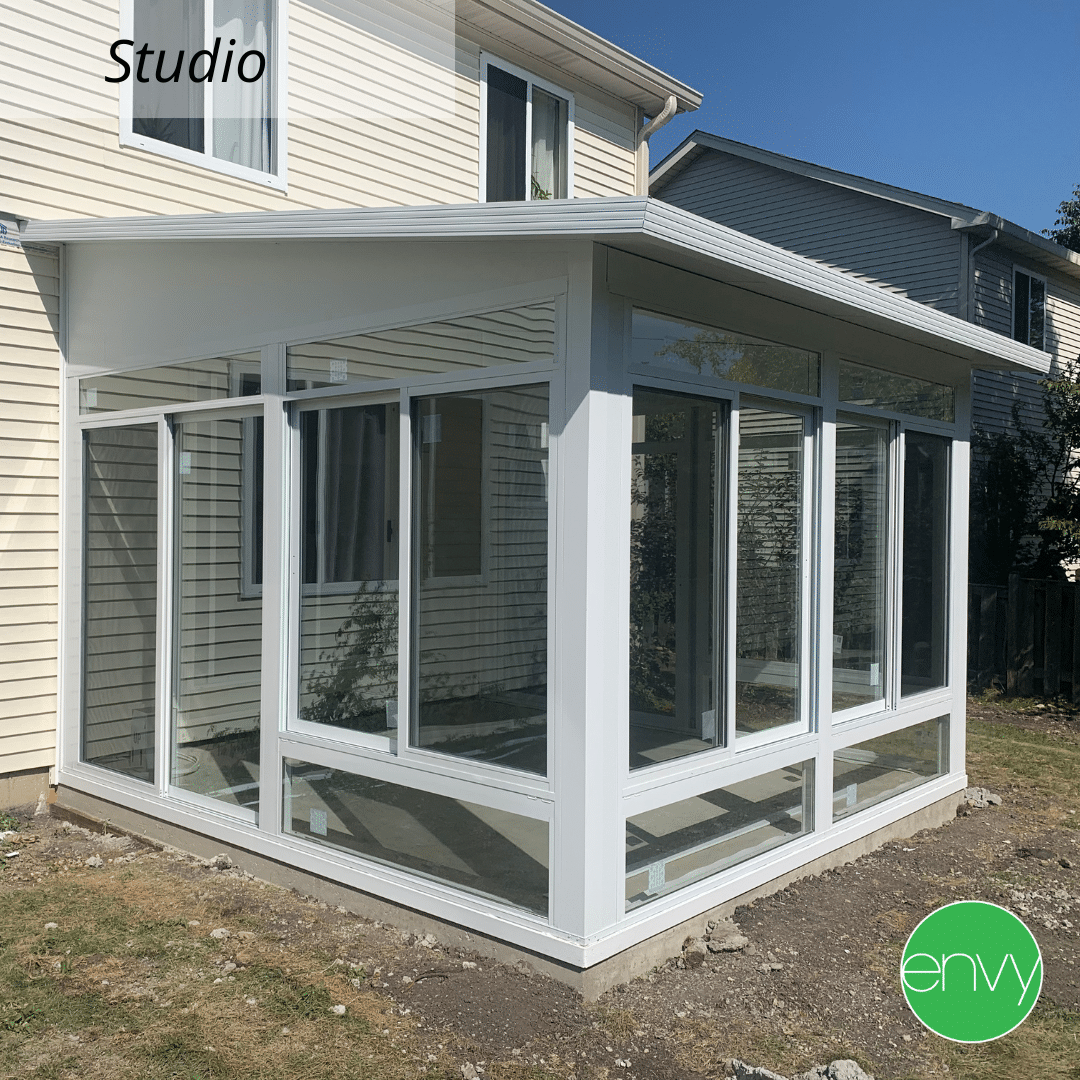 Glass
All of our sunrooms come with tempered safety glass and custom-made screens. While there is an option for single-pane windows, most people don't go with this option for an All-Season sunroom. Single-pane windows defeat the purpose of maintaining temperature. Instead, most people choose to go with double-paned, insulated windows. These windows feature argon gas to maintain temperature and Low "e" coating to reduce UV exposure. On gable-style roofs, we install custom triangular "wings" along the top for maximum access to sunlight.
Safety & Security
Each window and door of these all-season sunrooms come with a security locking system that makes a break-in nearly impossible. The windows and doors weather lock to keep out drafts and maintain internal temperatures. The screens feature touch frames and tear-proof screens. Each sliding door has a nylon wheel bearing that won't crack in extreme weather. Color-matching handles provide a seamless look to the outside and inside of the room addition.
Conclusion
An all-season sunroom is a perfect addition to your home. After thousands of sunroom installations, we know how to deliver on our promises. Investing in a quality product and choosing a skilled installation team will leave you with the sunroom of your dreams. Our sunrooms are made-to-order with plenty of customization options you and your family will surely enjoy. Check out some of our past work in the Gallery, or see other related posts below!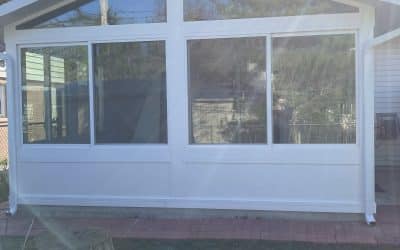 Hinsdale, IL all season sunroom completed in 2020. These homeowners wanted to add a sunroom of their back porch that they could enjoy all year long. We poured new foundation, and built a wooden frame to make it level with the back door. The framing is made out of...