Envy Home Services is your trusted, veteran-owned local contractor proudly serving the residents of Illinois. With a deep commitment to excellence and a passion for enhancing your living spaces, we've assembled a remarkable team of manufacturers, vendors, and installers dedicated to providing you with the finest home improvement experience available. Our diverse range of services includes sunroom additions, where we partner with leading manufacturers to bring your vision to life. We specialize in crafting custom driveways and patios, offering personalized solutions to elevate your outdoor spaces. Additionally, our expertise extends to bathroom and kitchen remodels, allowing us to transform your interiors into stunning, functional, and tailored spaces that reflect your unique style and preferences. At Envy Home Services, we're not just your contractors; we're your partners in realizing the home of your dreams. Let us bring your visions to life and make your Illinois home truly exceptional.
Services We Offer
1
Sunroom Additions
Discover the enchanting world of sunroom additions brought to life by Envy Home Services! We've teamed up with the renowned sunroom manufacturer, Cafft-Bilt, to offer you fully customizable sunroom additions that are second to none. With our expert craftsmanship and Cafft-Bilt's top-quality materials, your dream sunroom becomes a reality. Whether you envision a cozy retreat, a vibrant garden oasis, or a spacious entertainment area, we've got you covered. Our partnership ensures you'll receive a sunroom that perfectly suits your lifestyle and preferences, transforming your living space into a sunlit sanctuary. Envy Home Services takes pride in delivering premium sunroom additions that elevate your home and provide you with a space to cherish for years to come.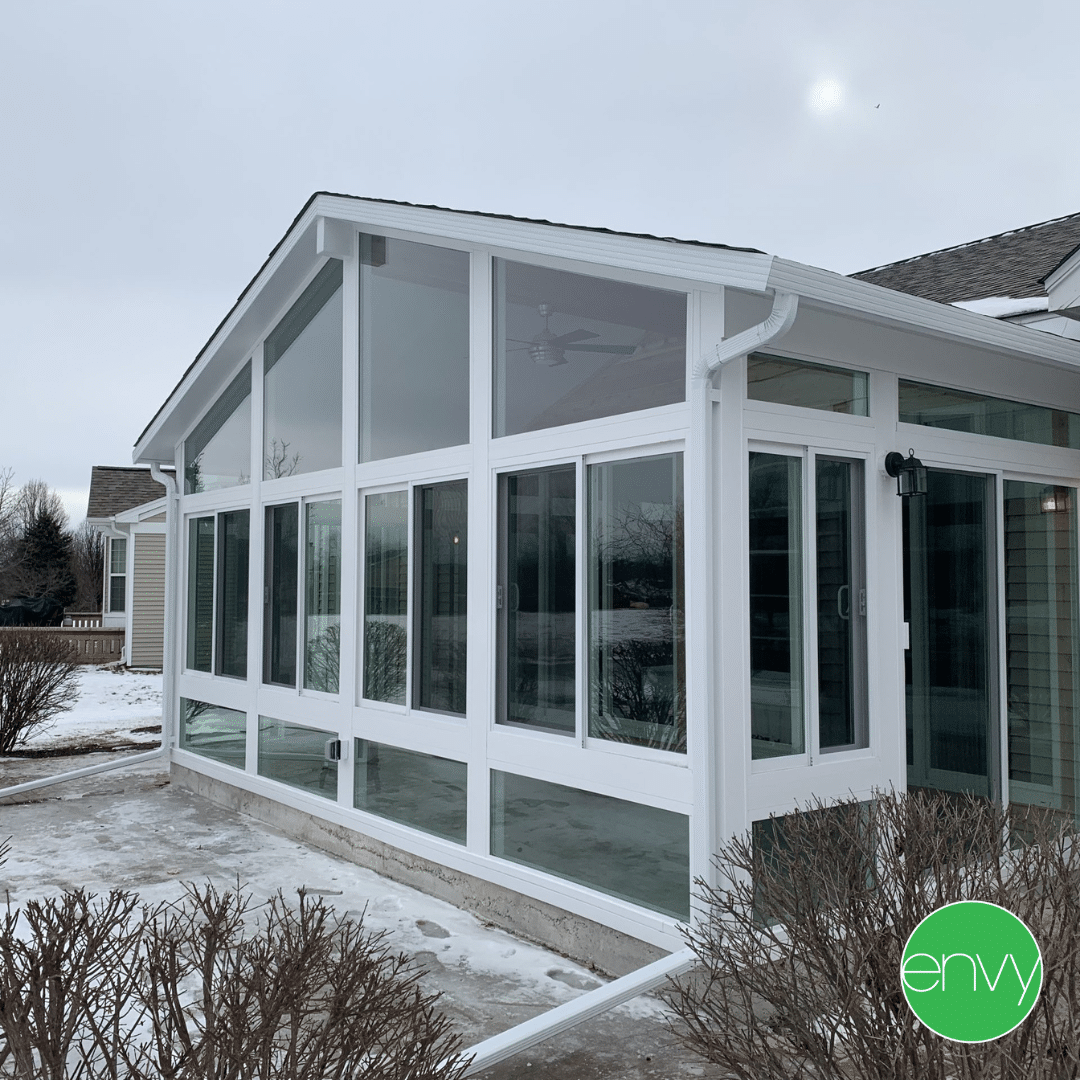 2
Patios & Driveways
At Envy Home Services, we specialize in crafting custom patios and driveways that are a true reflection of your unique style and vision. With our expertise in stamping and staining concrete, we turn ordinary surfaces into stunning works of art. Whether you desire the rustic charm of a stamped cobblestone pathway, the elegance of a stained wood grain finish, or any other distinctive look, we have the ability to make it a reality. Our commitment to providing personalized solutions means your outdoor spaces will be transformed into inviting, one-of-a-kind areas that perfectly complement your home. Let us create the perfect custom patio or driveway that not only enhances your property's functionality but also adds a touch of individuality and sophistication to your outdoor living experience. Your dream design, realized by Envy Home Services.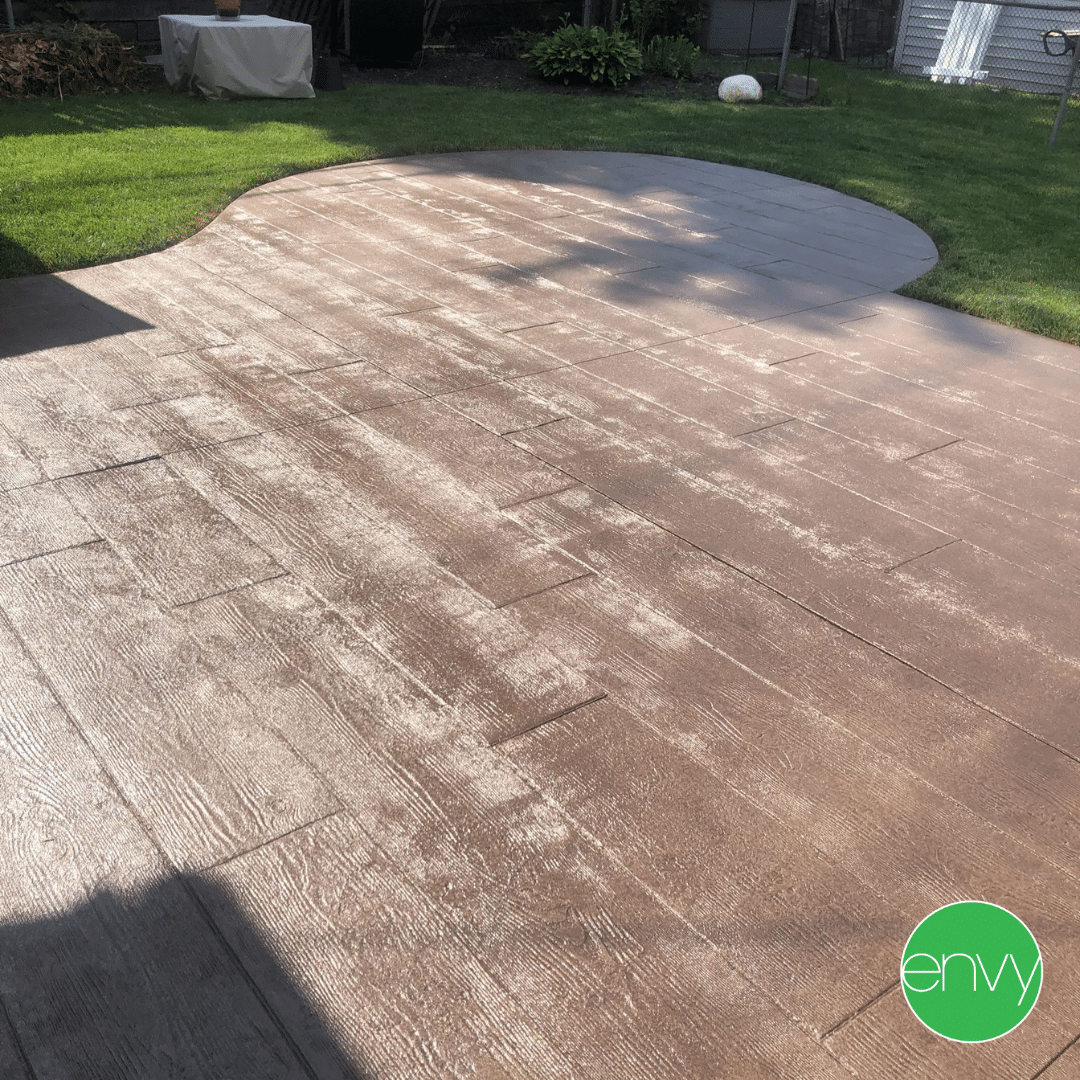 3
Bathroom Remodels
At Envy Home Services, we take pride in offering fully customizable bathroom remodels that put you in control of your dream bathroom's design. We understand that every homeowner has unique tastes and preferences, which is why we welcome you to bring your own materials, allowing you to create the bathroom you've always envisioned. With a team of skilled installers dedicated to their craft, we ensure that your project is executed with precision and attention to detail. From modern, sleek designs to timeless, classic aesthetics, Envy Home Services is here to turn your bathroom remodeling dreams into a reality. Your vision, our expertise, and a beautiful, customized bathroom await you!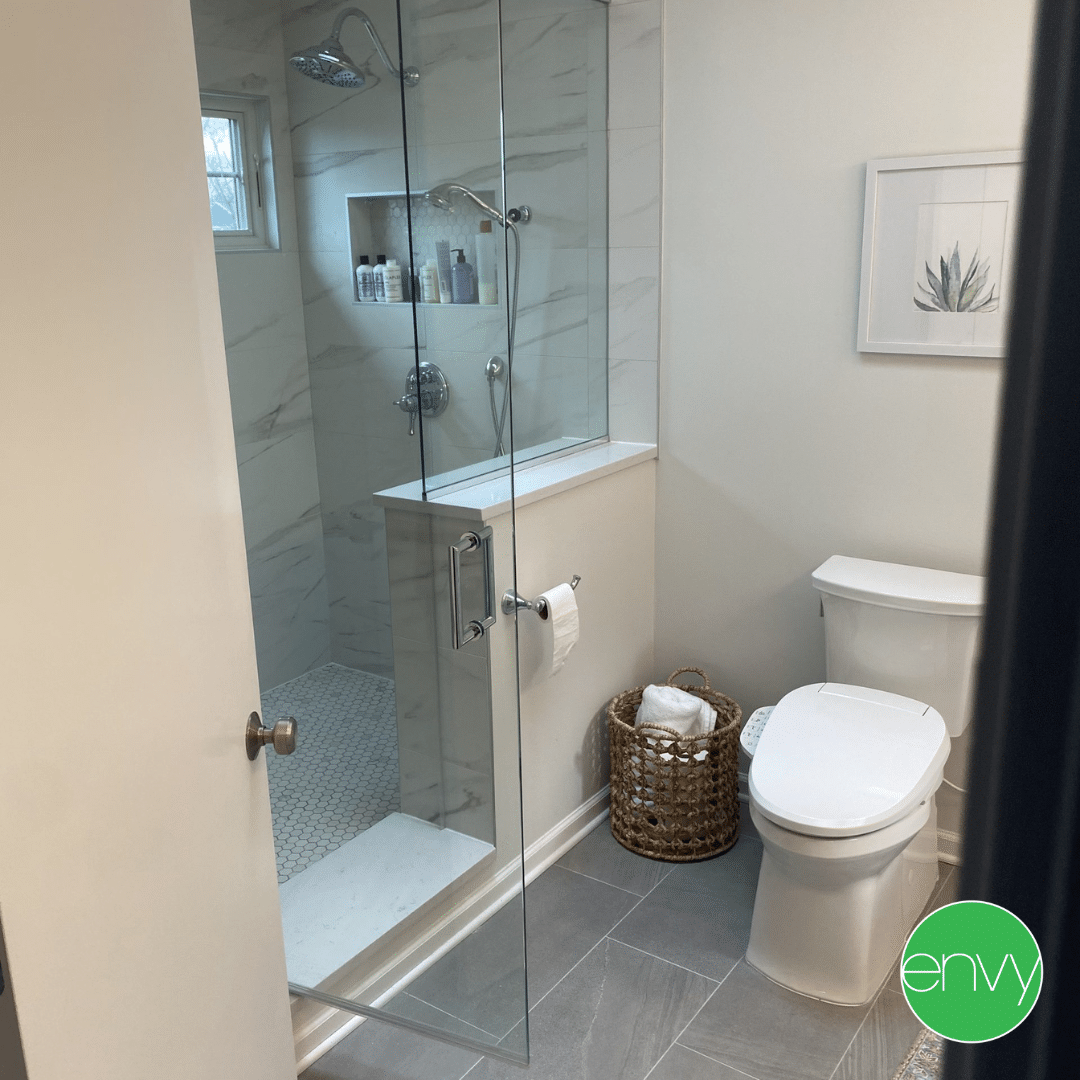 4
Kitchen Remodels
Envy Home Services is your premier destination for transformative kitchen remodels. Our comprehensive kitchen remodeling services include total remodels, cabinet refacing, and countertop/backsplash replacements. Whether you're looking to revamp your entire kitchen with a fresh, modern look, update your cabinetry to enhance functionality and aesthetics, or simply want to replace your countertops and backsplash for a stylish upgrade, we've got you covered. Our team of experts is committed to delivering top-quality craftsmanship, ensuring that your kitchen remodel not only meets but exceeds your expectations. Let Envy Home Services bring new life to your kitchen space, creating a culinary haven that perfectly suits your taste and lifestyle. It's time to reimagine your kitchen with us!