At Envy Home Services, we take pride in being a veteran-owned and operated company, committed to serving the beautiful state of Illinois. We understand the value of outdoor living spaces and the need for comfortable and stylish solutions to enjoy them. That's why we've partnered with Betterliving Awnings to offer top-quality patio and deck coverings to our valued customers.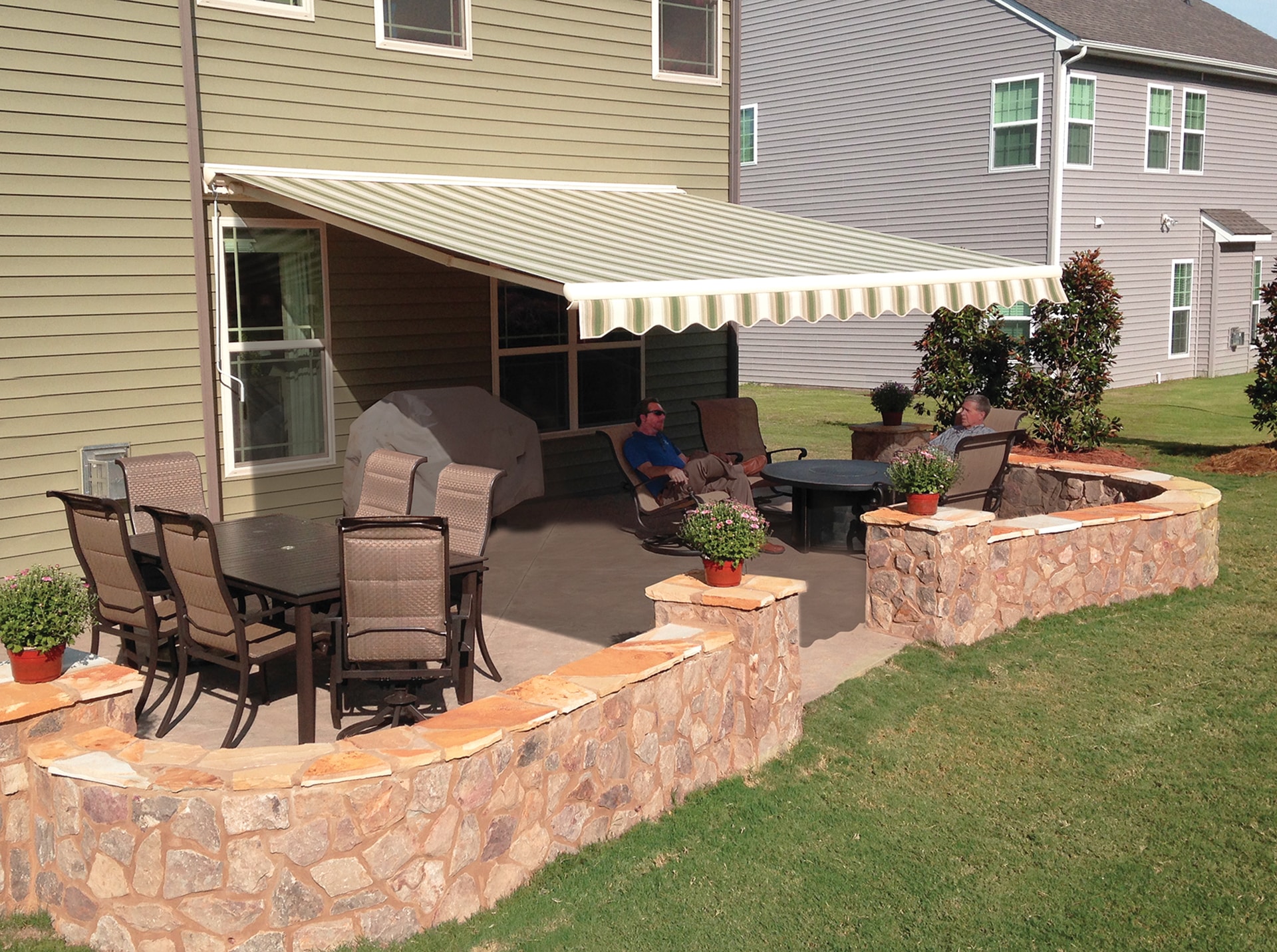 Awnings & Patio Coverings: Enhance Your Outdoor Lifestyle
Why Awnings and Patio Coverings?
Are you tired of the scorching sun making your outdoor gatherings uncomfortable or keeping you from enjoying your patio or deck? Envy Home Services has the solution for you. Our awnings and patio coverings are the perfect way to transform your outdoor living area into a cool, comfortable, and stylish space.
Benefits of Awnings & Patio Coverings
Sun Protection: Our high-quality awnings and patio coverings provide excellent protection from the sun, allowing you to enjoy your outdoor space without the constant glare and heat.
Rain Shelter: Don't let a sudden rain shower ruin your outdoor plans. Our patio coverings keep you dry and sheltered, ensuring that your outdoor events can continue even when the weather is less than ideal.
Enhanced Aesthetics: Beyond their functionality, our awnings and patio coverings are designed to enhance the beauty of your home. You can choose from a variety of styles, colors, and materials to match your home's architecture and your personal style.
Increased Property Value: These additions not only make your outdoor space more enjoyable but also increase the value of your property, making them a wise investment.
Partnering with Betterliving Awnings
We are proud to partner with Betterliving Awnings, a trusted name in the industry. Betterliving Awnings offers top-of-the-line products, known for their durability and style. This partnership allows us to bring you the finest awnings and patio coverings available on the market.
Get a Free Quote Today!
Ready to transform your outdoor living space and make it more enjoyable year-round? At Envy Home Services, we are dedicated to providing you with the best awnings and patio coverings in Illinois. To get started, all you need to do is request a free quote. Our team of experts is here to answer any questions you may have and guide you through the process.
Don't let the sun keep you from enjoying your outdoor space. Contact us today to take the first step toward creating a comfortable and stylish outdoor oasis for your home.