Providing Chicagoland Residents with Affordable, Attractive All Season Rooms
At Envy Home Services, we pride ourselves on the thousands of beautiful all season rooms we've constructed and installed throughout Chicagoland. Our talented technicians always consider your budget and style to custom-engineer the perfect all season room to fit your needs, your home and your dreams. Envy remodels better, so partner with us to give your home an attractive, affordable all season room!
Versatile Betterliving™ & Craft-Bilt All Season Rooms
An all season room is the perfect addition for your busy lifestyle, and your investment in a quality all season room gives you a functional space to enjoy while you entertain, relax and live. Envy Home Services wants to make your all season room special, so we work with leading sunroom manufacturers Betterliving and Craft-Bilt to offer all season rooms with the following benefits, features and amenities:
Aluminum reinforced vinyl construction
Interlocking beams and struts
Diverse architectural finishes
Maintenance-free enamel finishes
Color-matched handles
Strong, energy-efficient, insulated tempered glass
Hidden electrical channels that meet local building codes
Durable screens with tougher frames and wheels than other products on the market
Extruded gutters that are integrated into the roof for a clean, sleek look
Independently tested roof systems that are certified to withstand severe weather
Envy offers several customizable options for all season rooms, so when you trust your project to us, you'll get an all season room that elevates the curb appeal, value and comfort of your home.
See Our Completed All Season Sunrooms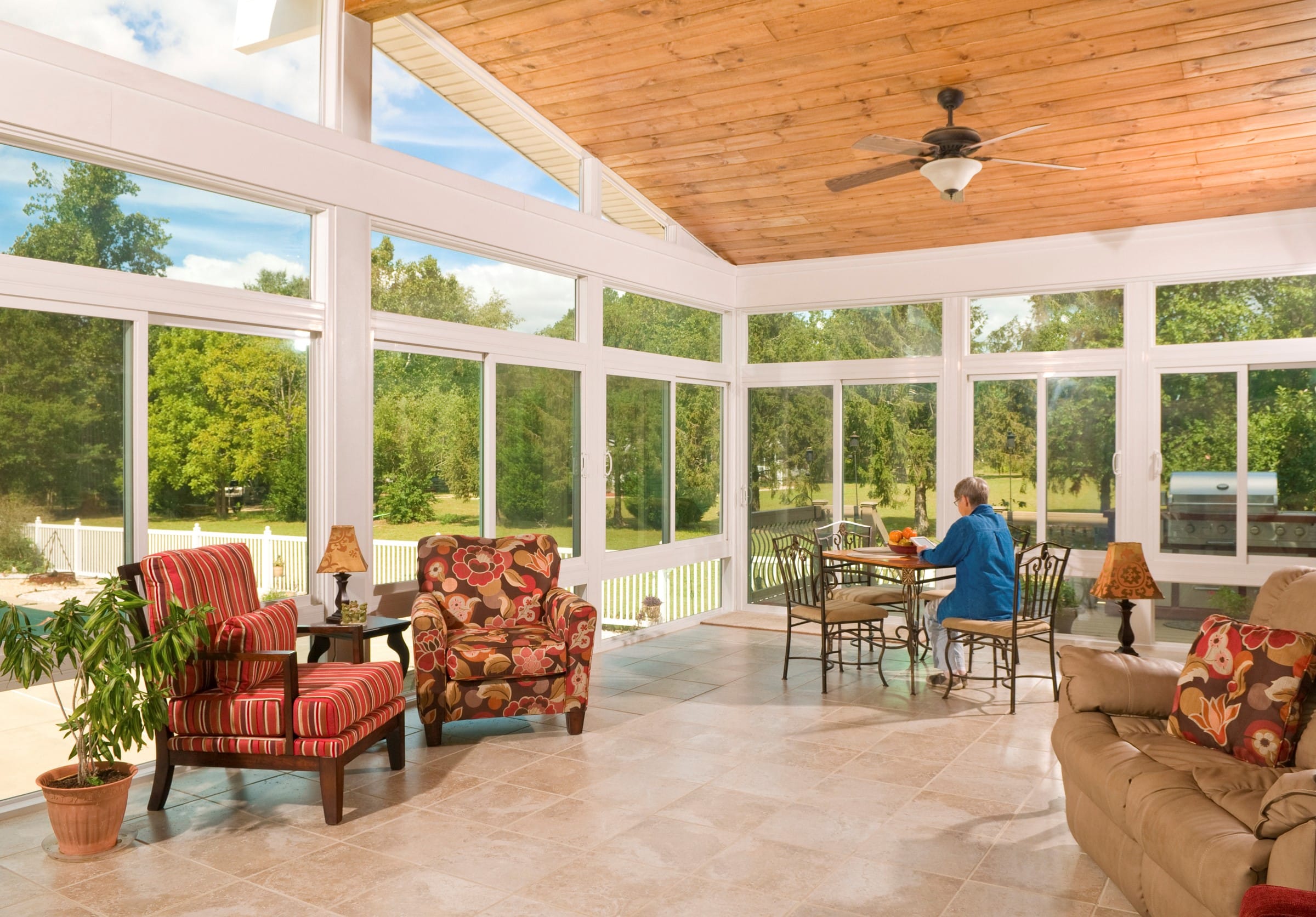 Pre-fab vs. custom-built sunrooms are a choice that many homeowners looking to add a sunroom must consider. Many people ask us why we don't provide sunroom kits, which are usually cheaper and easier to install. The simple answer is that custom-built sunrooms...