The differentiator between a 3 Season vs 4 Season Sunroom is based on their ability to be temperature controlled. As the name implies, a three-season room can be expected to be comfortable for most of the year, while a four-season room is comfortable all year long. Each has unique benefits that appeal to different people. Below we have outlined why you might choose one or the other for your sunroom addition.
Why You Might Choose a Three Season Sunroom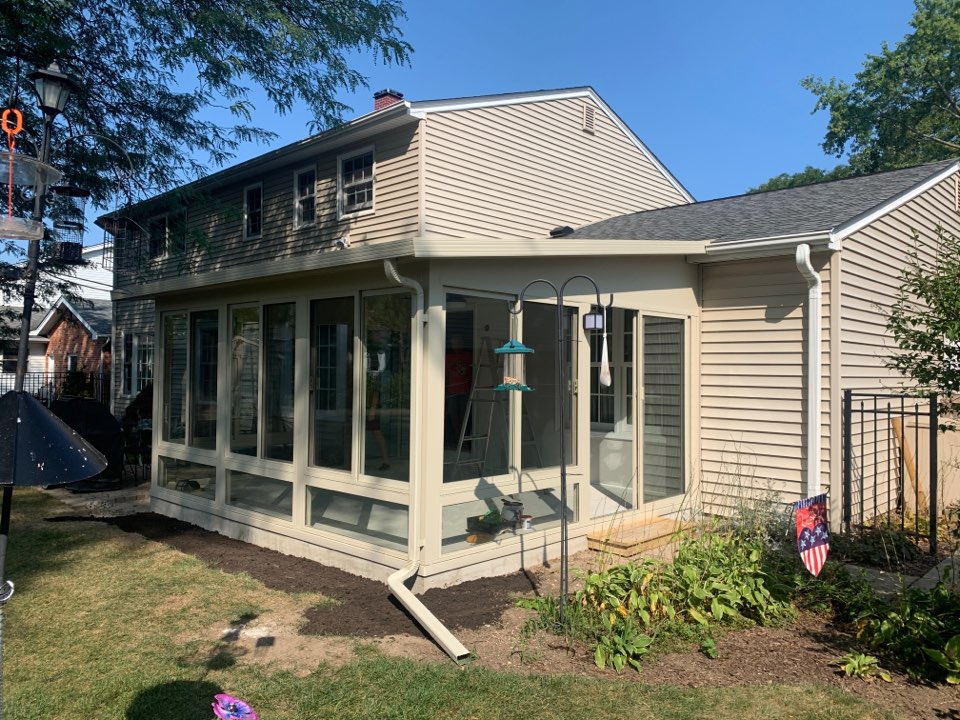 Lower Cost Option

Comfortable throughout Spring, Summer, and Fall

Single Pane Glass

Minimal Insulation/Or No Insulation

Separate heating or cooling system, or none at all
A three-season sunroom is excellent for areas that don't oscillate too much between extreme temperatures. Here in Illinois, we might have harsh winters, but our summers are fairly mild compared to other places. People will often choose a three-season room as the room remains comfortable from Spring through Fall months.
Three-season sunrooms feature single-pane glass, and minimal or no insulation. The windows are large to let in as much light as possible and might have a separate entryway outside. These additions might have no heating or cooling system, or they might have their own systems. In this case, a room heater or something like a mini-split air conditioner might be installed.
Why You Might Choose a Four Season Sunroom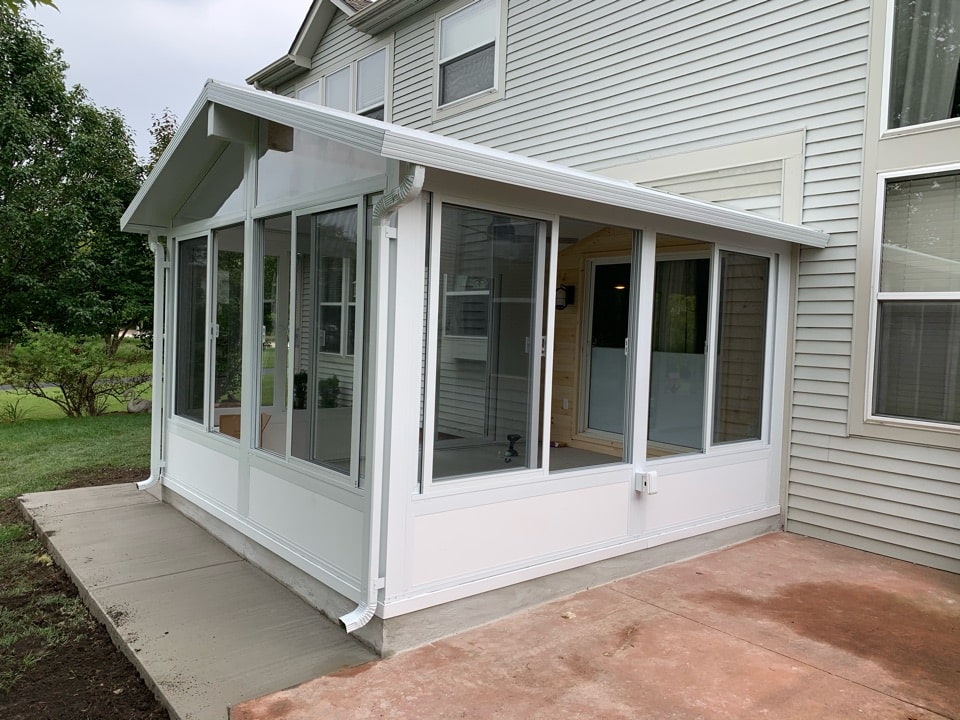 Higher Price Point

Dual Insulated Glass Panes

Well Insulated Walls

Connected to main house heating & cooling system

Greater return on investment
Four-Season or all-season sunrooms generally come at a higher price point than their three-season counterparts due to their need to be temperature controlled. They are considered sunroom additions and adds square footage of livable space to your home. Not only does this increase the value of your home, but it is also a better return on your investment.
The walls of an all-season room are well insulated with double or triple-paned glass. The room is connected to the heated and cooling system used by the main house. The room will have a dedicated entryway in order to ensure the temperature is maintained effectively.
Conclusion
The main thing you have to consider when it comes to choosing a 3 Season vs 4 Season Sunroom is how much you expect to use this room. A three-season room is a lower-cost option, but will be more expensive to heat or maybe even unusable during very cold winter months. A four-season room is pricer but is a better return on investment as it adds living space to your home. 
Envy Home Services is a premier veteran-owned and operated sunroom contractor. Our services are available throughout Illinois. We offer quality BetterLiving and Craft-Bilt sunrooms. Take a look at the posts below to see our past work!
See Our Past Work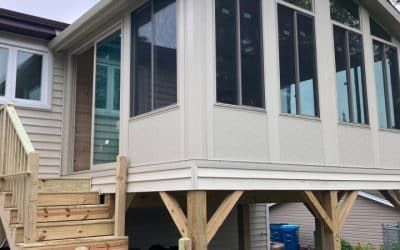 Schaumburg, IL Second Story Sunroom We completed this Schaumburg, IL Sunroom in 2021. The homeowners wanted to replace their second story deck that they'd had for a while. The deck was in decent shape, however they homeowner wanted to be able to use the space...
Schedule a Free Consultation Today
To see the talented Envy Home Services team transform your underused or outdated space into the sunroom, kitchen or bathroom of your dreams, reach out today. We offer free estimates and no-pressure consultations, so give us a call at 888-864-0433 or fill out our online form to get your project started!