As we age, our needs when it comes to our homes can change. One of the most critical areas this happens in is the bathroom – and specifically the wet area. A tub-to-shower conversion is a key for the long-term usability of the space. In addition, a well-designed shower can dramatically upgrade an older adult's standard of living. That said, we have put together a few tips to design a fantastic walk-in shower for a senior citizen looking to age in place.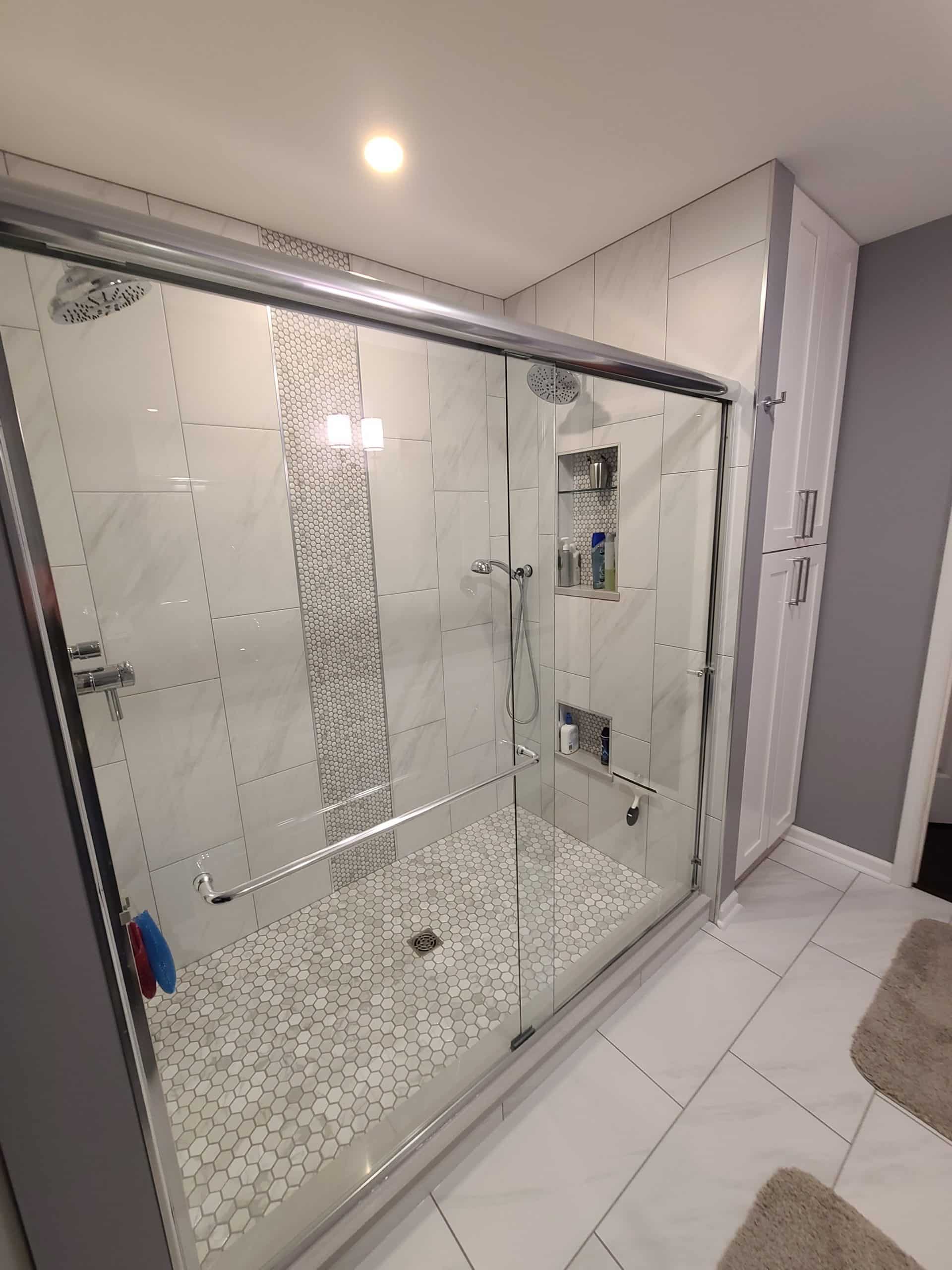 Consider Your Timeline
Hopefully, this is a project you are considering for some time in the future with plenty of time to plan. However, a change in life circumstances can often force your hand regarding how long you can wait to do this update. That said, if you need to install a walk-in shower for a senior as soon as possible, consider an acrylic shower system rather than tile.
An acrylic shower system is the most durable material currently in production. Acrylic is easy to clean and mold-proof. No grout means no mildew, and the wall behind is well protected. Furthermore, acrylic is scratch and stain-resistant. In addition, many acrylic systems come with a lifetime warranty. The walls and base of a four-piece acrylic system are joined with a waterproof silicone adhesive. However, be aware that acrylic is different from fiberglass, which looks cheap and flimsy.
Make Logical Layout Changes
Avoid changing around the plumbing too much, as this can significantly add to the renovation cost. Furthermore, if you are remodeling a condo bathroom, you may have little option to move the plumbing. Instead, see if your bathroom lends itself to a logical layout change, such as removing a closet to expand the shower. 
Think About the Threshold
The threshold is how high the step up into the shower is. The standard size for most walk-in showers is 4.5 inches. While that may seem like little of an effort up, it can be difficult for a person with limited mobility to scale. Although it is pricer, a barrier-free shower is also an option. The threshold is non-existent, so a wheelchair or walker can go inside. The shower base is sloped so that water doesn't slosh out into the rest of the bathroom.
Adjust Heights and Widths
Install a chair-height toilet to avoid issues with getting up from it. Raise your vanity to around cabinet height, which is 34-36″ from the floor. Take a look at the bathroom entry door. Older homes have more narrow doorways. If possible, widen your opening to at least 36″ for a more convenient entry point. Additionally, take a look at the threshold. Make sure the floor is flush with the doorway to avoid tripping hazards. Finally, consider installing vinyl planking rather than typical tile for a less slippery surface.
Add Safe and Convenient Accessories
Grab bars are a wise addition to your bathroom. Make sure any grab bars you choose can hold at least 250-300 pounds of pressure. Next, choose a shower head that can double as a handheld shower. Handheld showers are more versatile than rain or standard shower heads. Finally, assuming there is space, install a bench or a folding shower seat.
Make Sure Lighting and Ventilation are Good
You'll want to ensure your bathroom has good lighting, especially at night. Overhead lighting in the central area of the bathroom and in the shower is ideal. In addition, make sure the ventilation is good. The fan will remove the moisture in the air, cutting down on mold build-up. The vent should go outside, not up into the attic.
Conclusion
Designing a walk-in shower for a senior is a great way to make the future easier for you or your loved one. Swapping out the tub for a shower will help make personal care easier for a longer time and encourage some independence. For an affordable option, consider a four-piece acrylic system. Acrylic will cut down on cleaning and are very durable. Consider the threshold, and if you can get away with a standard shower remodel or need a barrier-free option. Take a look at key safety features, such as grab bars and anti-slip surfaces. 
Making logical changes to your bathroom can be ideal for helping you age in place. The shower area should be easily accessible and convenient to use. Install grab bars, a handheld shower head, and a place to sit if there is room. Adjust the height of the toilet and vanity to limit the need to bend down too far. Ensure the doorway and threshold are wide enough and there are no tripping hazards. Lastly, invest in good lighting and ensure proper ventilation to avoid mold build-up.
Envy Home Services is a premier bathroom remodeler for the Chicagoland northern suburbs. We offer bathroom remodels, tub to shower conversions, and four-piece acrylic system installation. Take a look at some of our work in the Gallery!
More Tub-To-Shower Conversion Posts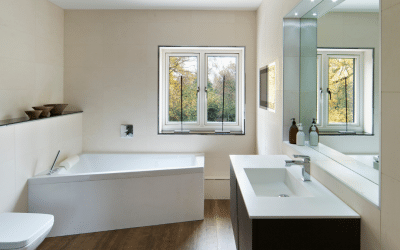 See Our Home Advisor Reviews Bathroom renovations can be one of the more pricy home improvement projects, but they don't have to be. You can make a few choices at the beginning to set yourself up for a bathroom remodel within your price range. Here are some...
Schedule a Free Consultation Today
To see the talented Envy Home Services team transform your underused or outdated space into the sunroom, kitchen or bathroom of your dreams, reach out today. We offer free estimates and no-pressure consultations, so give us a call at 888-864-0433 or fill out our online form to get your project started!