A condo bathroom remodel is not entirely different than a regular bathroom remodel, however, there are a few important distinctions. Often, the layout in a condo can not be changed all that drastically. What we mean by that is, it is not practical to move the plumbing. In fact, in this post about 6 Bathroom Renovation Tips, we suggest avoiding moving the plumbing whenever possible. In some cases, there is an opportunity to add a closet or something simple, but it is pretty common that you are stuck with the layout you have. Given these limitations, there are still plenty of remodeling options to meet your style and accessibility needs.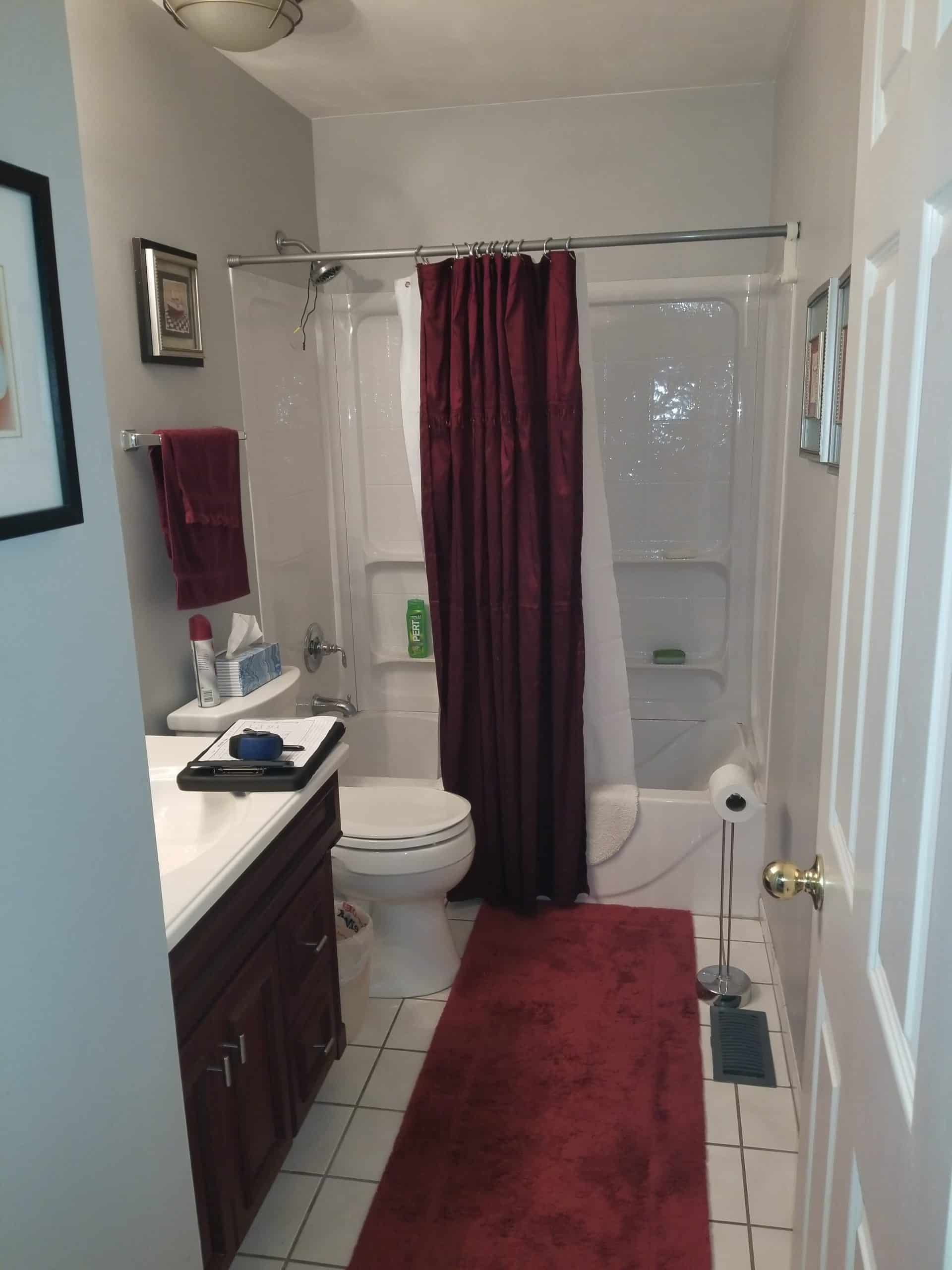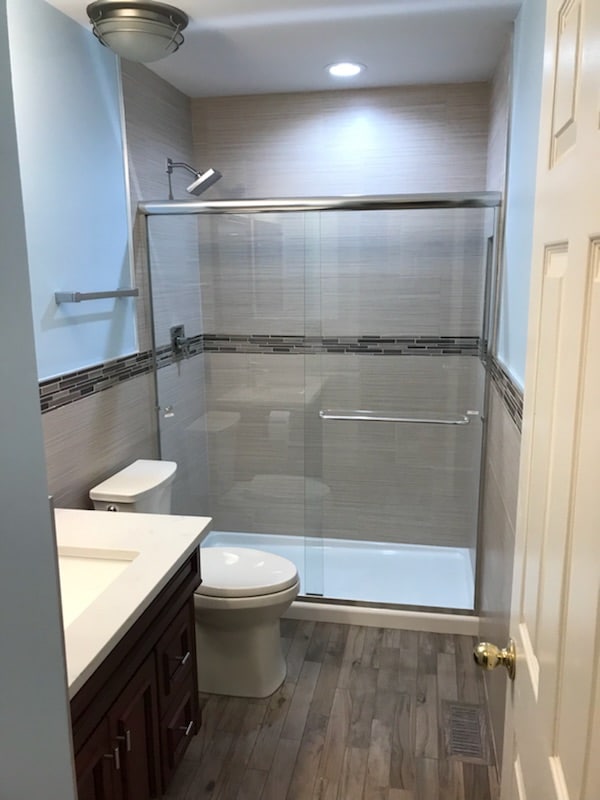 Check HOA Rules
Your first step is to contact your homeowners association about your plans to remodel. They might have some tips for you or some guidelines of what is allowed and what is not. Your contractor will be the one to explain the scope of work to your HOA, however, it is nice to know upfront what you can expect. You also might have insights about some other tenants in your building who have gone through a remodel and can offer you some information to make the renovation smoother. Take a look at this post Master Bathroom: Features to Add to Your Remodeling Wishlist for remodeling ideas.
Replace the Bathtub
One of the things that are often needed in a condo remodel is replacing the bathtub. You might choose to replace your tub with a standing shower or leave your tub. This choice is yours to make and might depend on if you have another bathroom that does have a tub. That said, consider how the replacement tub will get into the unit in the first place. Oftentimes the tub is mudded in before the walls go up in a condo. You don't want to purchase a fabulous tub online only to discover it won't fit up the stairwell, or through your front door!
Upgrade Your Shower Valve
Make sure when you replace the tub, you get your plumbing upgrading to current saftey codes. One of the best upgrades you can make for a shower or bathroom is repalcing the pressure valve with one that has stops in it. This means, should your shower have a leak, you don't need to turn off the water for the whole side of the building. Instead, you can remove the trim cover, and turn off the water locally with a screw driver. This one small adjustment will save you lots of headaches should you ever have a leak!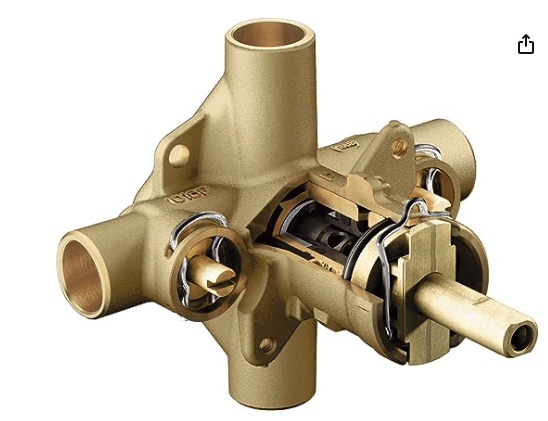 Upgrade Your Vanity
If you want your bathroom to look and feel larger, consider having your vanity cabinets replaced with a countertop or a pedestal sink. As we mention in this post 4 Ways You Can Make Your Small Bathroom Look and Feel Larger, pedestal sinks can give you more floor space. However, your counter space will shrink. You can compensate for this by installing shelving instead of built-in storage units.
Color Coordination
Look around your home. Most people tend to doctorate in either warm or cool colors. If you plan to remodel your bathroom, and then plan to stop, don't choose a color scheme that will make you want to change the color throughout the whole house. Something neutral will give you the longest longevity, however, you might want something that reflects your personal style more. You'll want to choose which fixture finishes you want, and make some decisions about the tile.
Flooring
The last piece of this puzzle will be what you decide to do with the flooring. Linoleum or tile is often found in condo units, however, another option to consider is luxury vinyl planking. As we mentioned in this post, Why Installing Luxury Vinyl Plank in Your Bathroom is a Good Move, luxury vinyl plank is easy to clean and durable. In addition, should your unit be on a ground floor slab that is not exactly level, LVP can easily compensate for this.
Conclusion
A condo bathroom remodel is not all that different than a regular bathroom remodel. You'll want to reach out to your HOA before you begin so you know what is allowed. Decide what you plan to do with the bathtub – keep it, replace it, or remove it entirely. Consider your tiles and flooring options in order to make sure your choices will fit your lifestyle. 
Envy Home Services is a premier kitchen and bathroom remodeler operating in the Chicagoland Area. We offer full bathroom renovations, including electrical and plumbing work. Check out our Gallery for examples of our work!
Schedule a Free Consultation Today
To see the talented Envy Home Services team transform your underused or outdated space into the sunroom, kitchen or bathroom of your dreams, reach out today. We offer free estimates and no-pressure consultations, so give us a call at 888-864-0433 or fill out our online form to get your project started!