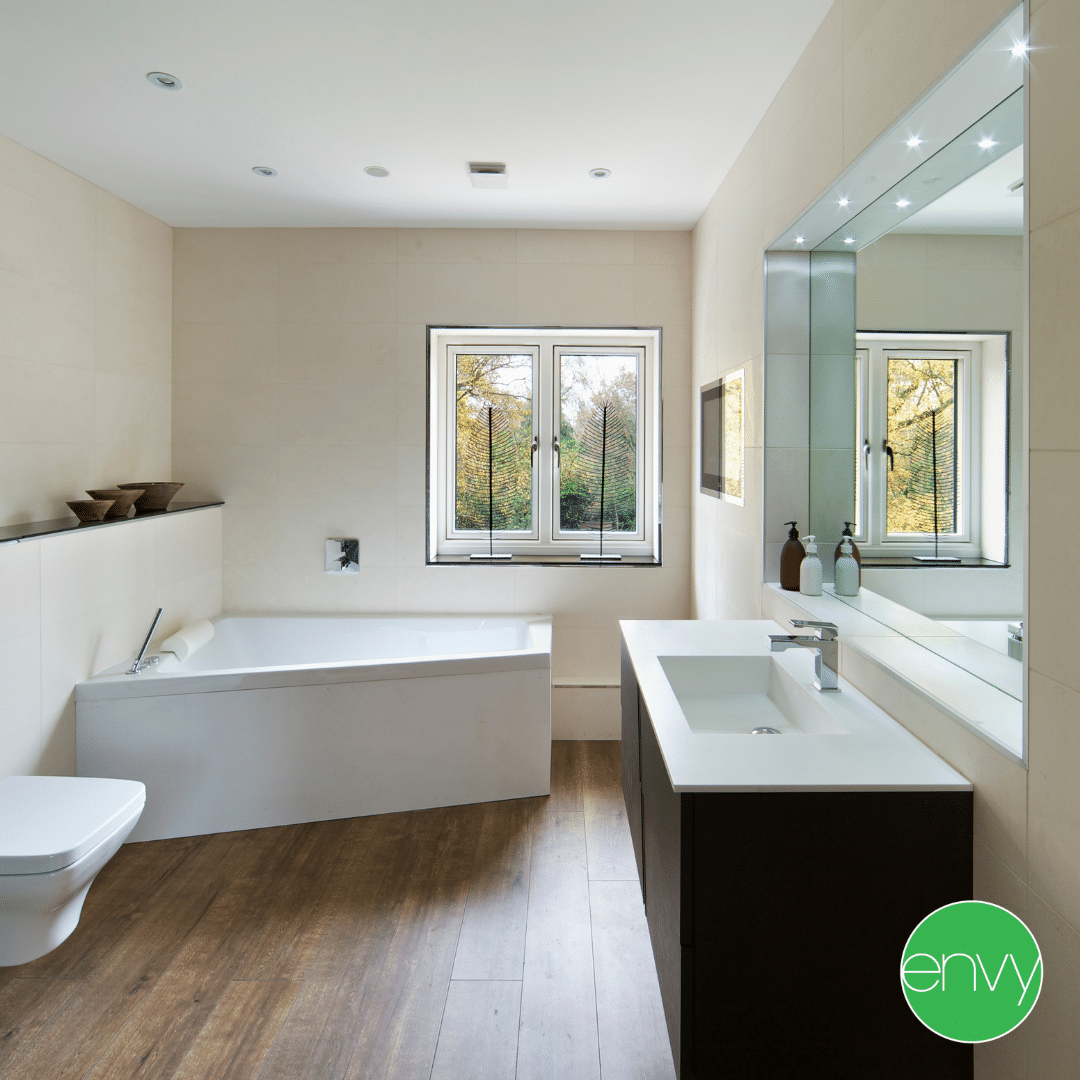 Bathroom renovations can be one of the more pricy home improvement projects, but they don't have to be. You can make a few choices at the beginning to set yourself up for a bathroom remodel within your price range. Here are some practical tips for a small budget bathroom remodel.
Choose a Company That Allows You to Supply Your Own Materials
While this is not uncommon, many home remodeling companies require you to use their vendors for materials. They do this for several reasons, which include:
The installing company gets a significant discount from their vendors

They can use materials their installers are familiar with

They have control over the warranty
The above points are significant, but a company that employs skilled installers should be able to manage materials they may not be familiar with. Looking for a company that is willing to supply you with the labor will not only cut down your cost but also the time it takes to do the installation. You will do some of the work yourself by shopping for the material, but if something you want is on back order, you can simply choose another product rather than waiting for it to come in.
Go With Acrylic and LVT
Some people will say that an acrylic surround looks cheap, but usually, they are confusing it with fiberglass, which was popular in the early 2000s. Acrylic surrounds are a durable, long-lasting material ideal for the wet area of a bathroom. Acrylic has the advantage that it does not mold, and is scratch and stain-resistant. You'll have many options to choose from for the tub or shower pan, including free-standing or built-in tubs.
LVT stands for Luxury Vinyl Tile, which imitates the look of wood or tile. These planks are fantastic for the bathroom as they are water resistant and can usually go right over the existing floor. Going with LVT will eliminate the need for tile, which is more labor-intensive. It will last a very long time and is scratch and scuff-resistant.
Stage the Project
Staging the project can help significantly because you have the opportunity to spread out the cost. Often people will choose to update the wet area first, such as when it's necessary to do a tub-to-shower conversion for a senior citizen. The wet area is generally half the cost of the full remodel, and then they will do the rest of the bathroom later. While overall the project can cost more, as you need to have the crew come in twice for the same remodel, staging can make the cost of the project more manageable.
Finance All or Part of the Project
Most reputable home renovation companies offer financing, which can help you significantly with the affordability of the renovation. Generally, you won't make any payments until the project is complete. At that point, you can choose to pay off the entire loan, or often there is a period of interest-free payments available. As long as you pay off the loan before the end of the interest-free period, you won't pay any extra for the remodel. You get the bathroom you want and some time to pay it off.
Conclusion
Bathroom renovations are one of the more pricy home improvements, but there are ways to make a small budget bathroom remodel more affordable. Start by researching companies that will let you shop for your own materials to avoid vendor markups. Choose more cost-effective materials, like an acrylic surround or vinyl flooring to save on labor costs. Consider staging the project to address the more critical part of the bathroom first. Lastly, finance all or part of the project to get the bathroom you want, as well as time to pay it off. Envy Home Services is a premier bathroom remodeler serving Illinois residents. See our Gallery for before and after pictures of our work.
More Bathroom Remodeling Posts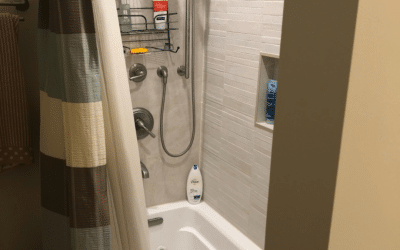 Elmhurst, IL full bathroom remodel, completed back in 2019. This bathroom needed some layout changes. You'll notice we remove a wall in order to open up the space between the toilet and shower. We removed the standing shower, and replaced it with a tub/shower...
Schedule a Free Consultation Today
To see the talented Envy Home Services team transform your underused or outdated space into the sunroom, kitchen or bathroom of your dreams, reach out today. We offer free estimates and no-pressure consultations, so give us a call at 888-864-0433 or fill out our online form to get your project started!