Installing luxury vinyl plank in your bathroom is a good move because it is not only attractive but also economical. Vinyl plank has come a long way since the early 2000s and now is available in a variety of styles. You will want to take a look at the most water-resistant options for your bathroom, but that still leaves you plenty of options.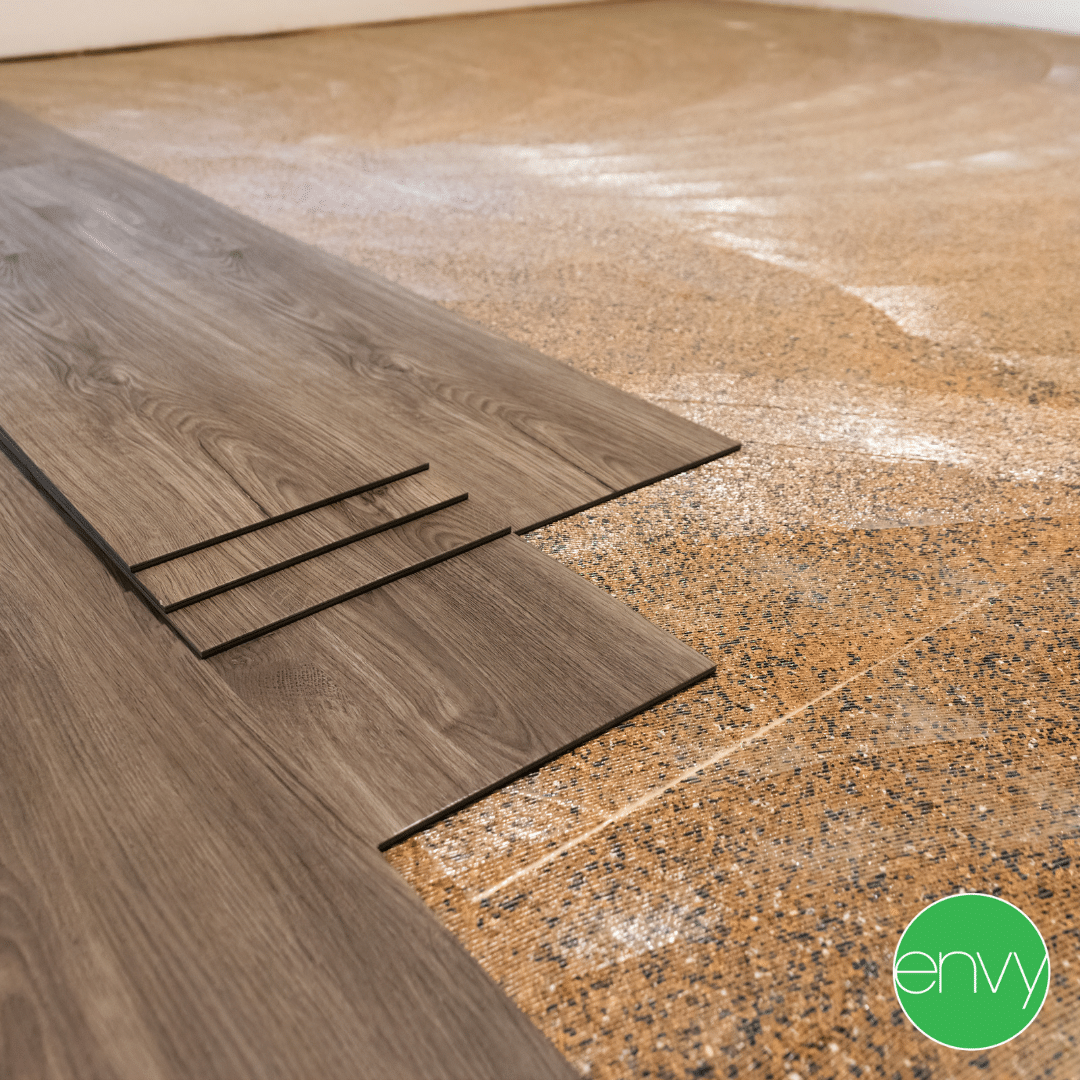 Luxury Vinyl Plank is Inexpensive
The key point when it comes to luxury vinyl plank is that it is inexpensive compared to hardwood or stone flooring. For one, the planks themselves can be bought from just about any home improvement store or flooring supplier. In addition, the labor required to install them is also inexpensive, as there is no need to mix grout, lay tiles, or wait for anything to dry.
Luxury Vinyl Plank is Easy to Maintain
Luxury vinyl plank is manufactured to be one of the easiest flooring options to maintain. In fact, it can be easily cleaned with standard cleaning products and there is no need to seal it. Additionally, there are no grout lines, which are porous and will get dirty over time. The planks are also water-resistant, so water will bead instead of seep in and create a problem with mold.
Luxury Vinyl Plank is Durable
Long term, vinyl is a good option for its durability. The planks are scratch-resistant, so you will not have dirt gathering in the scratches like hardwood floors. In addition, vinyl will not warp should it get wet like wood floors. Many luxury vinyl plank options have a UV protection coating as well, to prevent fading in a particularly sunny room.
Conclusion
Installing luxury vinyl plank in your bathroom is a great option as you can find one that will perfectly complement your style choices. Luxury planks are an inexpensive flooring option compared to wood or stone tiles and are easy to maintain. You won't have an issue with the planks warping should they get wet due to built-in water resistance. Luxury planks are also scratch-resistant and UV protection to prevent fading.
Envy Home Services is a premier kitchen and bathroom remodeler operating in the Chicagoland Area. We offer full bathroom renovations, including electrical and plumbing work. Check out our Gallery for examples of our work!
Schedule a Free Consultation Today
To see the talented Envy Home Services team transform your underused or outdated space into the sunroom, kitchen or bathroom of your dreams, reach out today. We offer free estimates and no-pressure consultations, so give us a call at 888-864-0433 or fill out our online form to get your project started!