Kitchen makeovers with soffits were once all the rage, but times have changed, and many folks are thinking about ditching them. Before you start this journey, it's crucial to understand the upsides and downsides. In this article, we'll talk about the good and not-so-good sides of getting rid of kitchen soffits to help you decide.
Pros and Cons of Removing Kitchen Soffits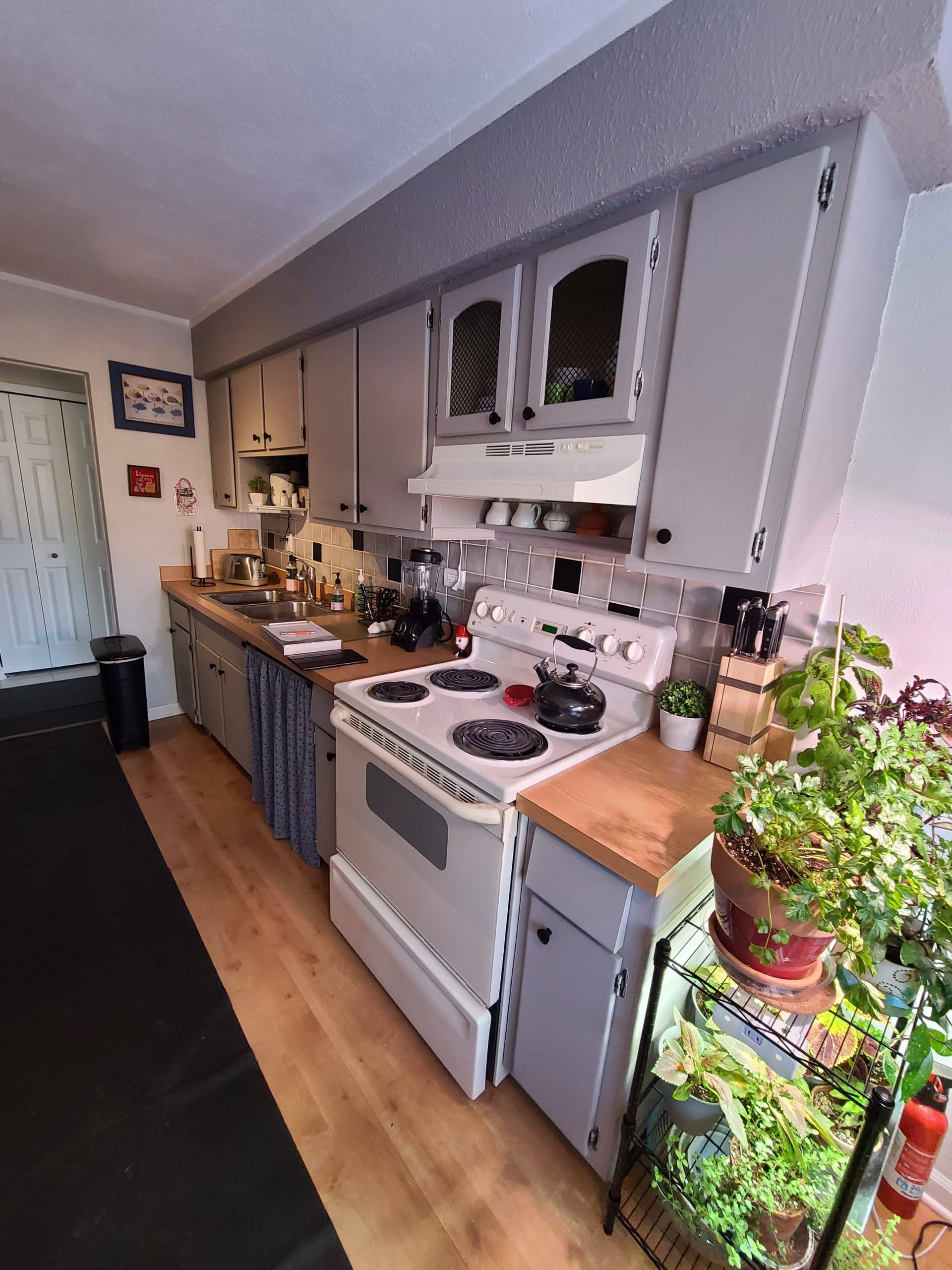 The photos above are from a galley kitchen in Palatine, IL. The main benefit to removing the soffits is more storage space. In addition, the ceilings in the kitchen will appear taller if you install cabinets that touch the ceiling. However, the additional space may not be practical to use. For some people, the taller cabinets are actually a pain because they are difficult to reach.
When Not to Remove Soffits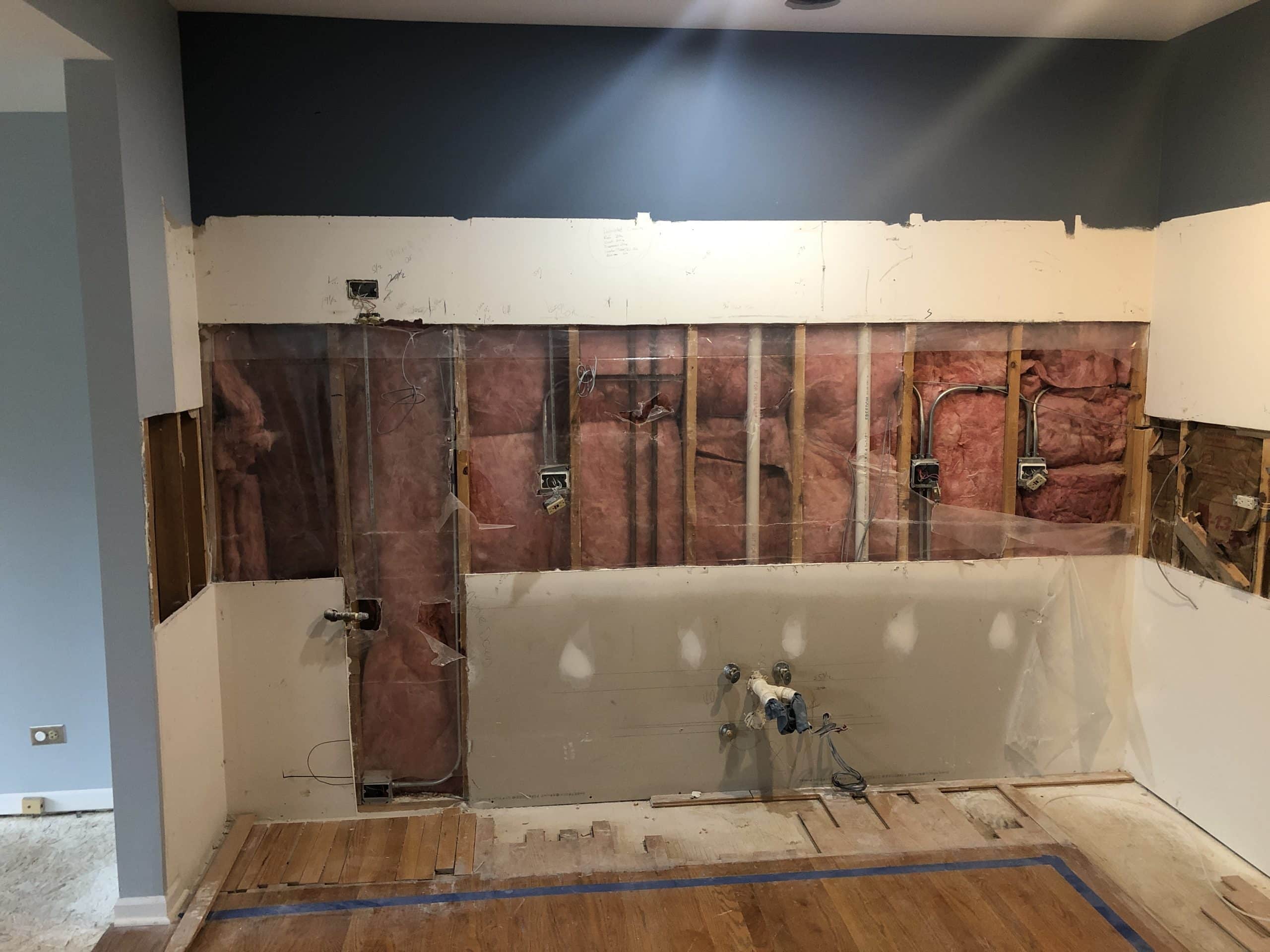 On the other hand, there are times when getting rid of the soffits might not be a great idea. Sometimes, important stuff like wires and pipes hide in there. Fixing wires isn't too hard, but moving pipes around is a big job. If your kitchen is under other rooms, there might even be water pipes in those soffits. If that's the case, you'll need a skilled plumber to help.
Other Ideas Instead of Removing Soffits
If you decide to keep your soffits, don't worry – there are cool ways to make them look good. Even with soffits, you can make your kitchen look great with new cabinets and countertops. You could also add fancy crown molding to the ceiling to make it seem taller. Some people even cover the soffits to match the cabinets. This is a common trick when you're redoing your cabinets.
In Conclusion
So, should you get rid of your kitchen soffits? It depends on what you like and what's practical. Removing them can make your kitchen look taller and give you more storage, but using that high space might be a challenge. Plus, there could be important things hiding up there, like pipes or wires. If that's the case, it might not be worth it. If you decide to keep them, there are lots of other things you can do to make your kitchen look great, like adding crown molding or matching them to your cabinets.
Before you decide, think about what you want and how it'll work in your kitchen.
More Kitchen Remodeling Articles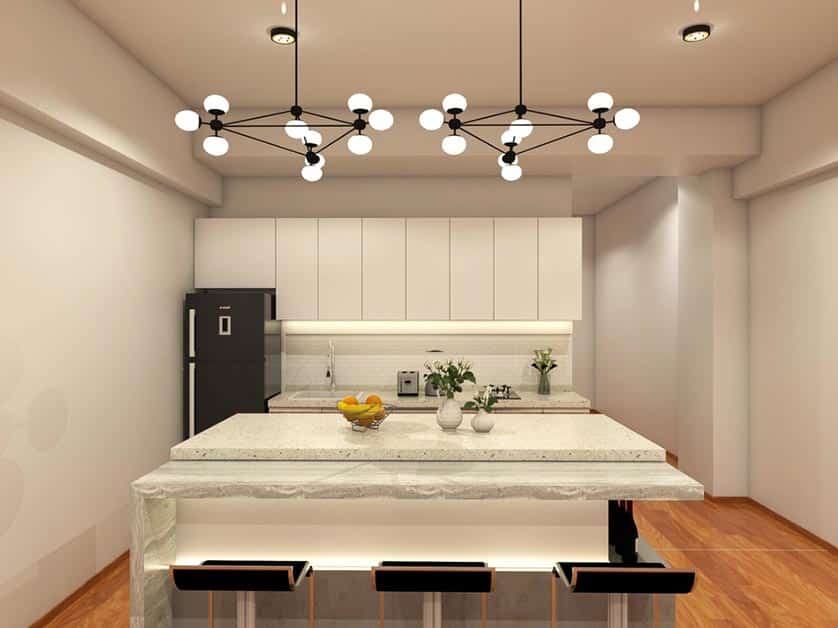 Installing pendant lighting over your kitchen island can give your space a stylish, sophisticated look. This practical and beautiful addition can also significantly enhance your kitchen's functionality. The challenge, however, lies in choosing the right pendant...