Should you remove your kitchen soffits? Kitchen remodels with soffits were a popular choice for many years. Nowadays, many people want to remove them for one reason or another. There are multiple benefits to removing the soffits. However, in some situations, it may not be worth it. We have outlined some information below to help guide your decision.
Pros and Cons of Removing Kitchen Soffits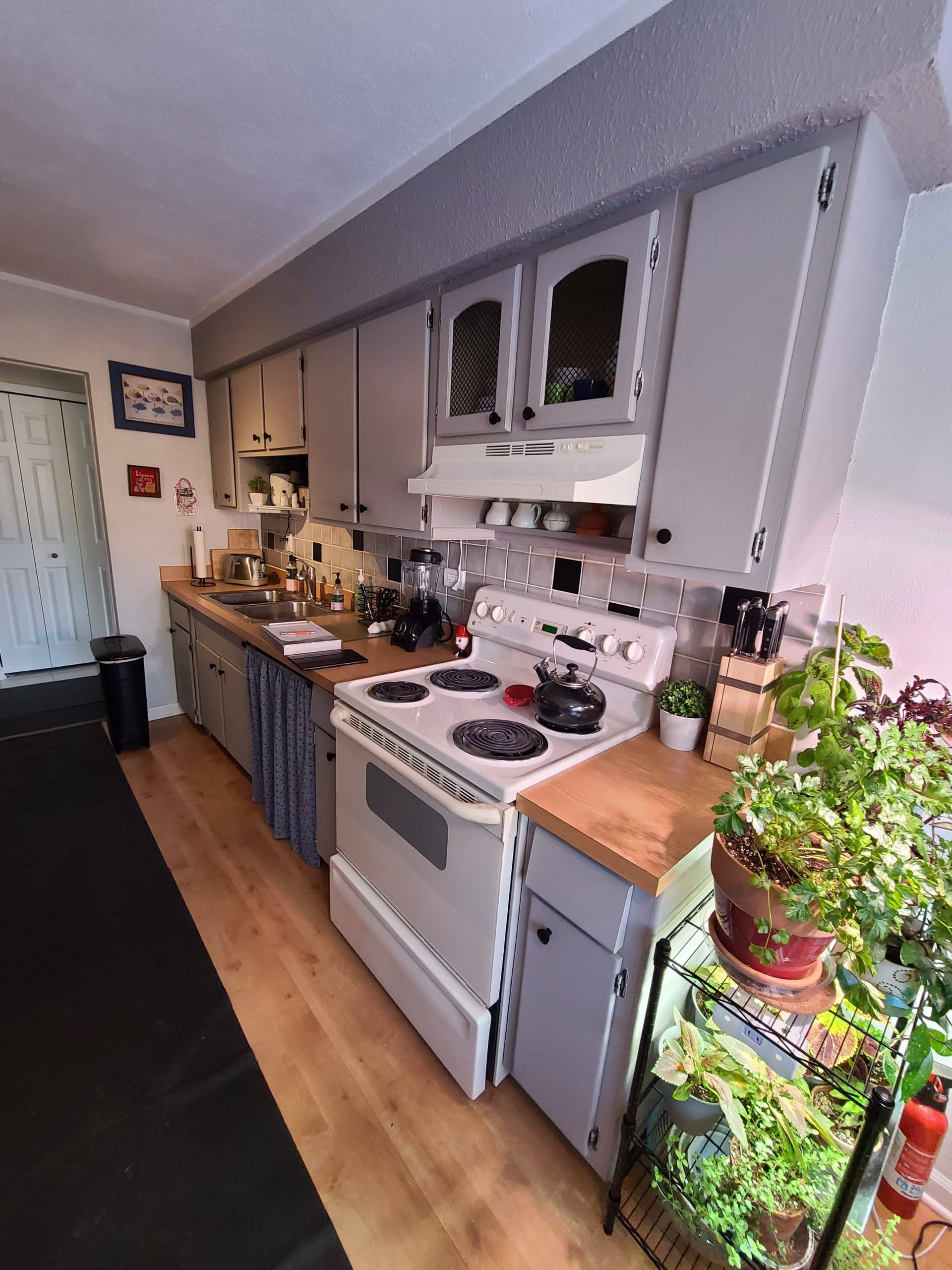 The photos above are from a galley kitchen in Palatine, IL. The main benefit to removing the soffits is more storage space. In addition, the ceilings in the kitchen will appear taller if you install cabinets that touch the ceiling. However, the additional space may not be practical to use. For some people, the taller cabinets are actually a pain because they are difficult to reach.
When Not to Remove Soffits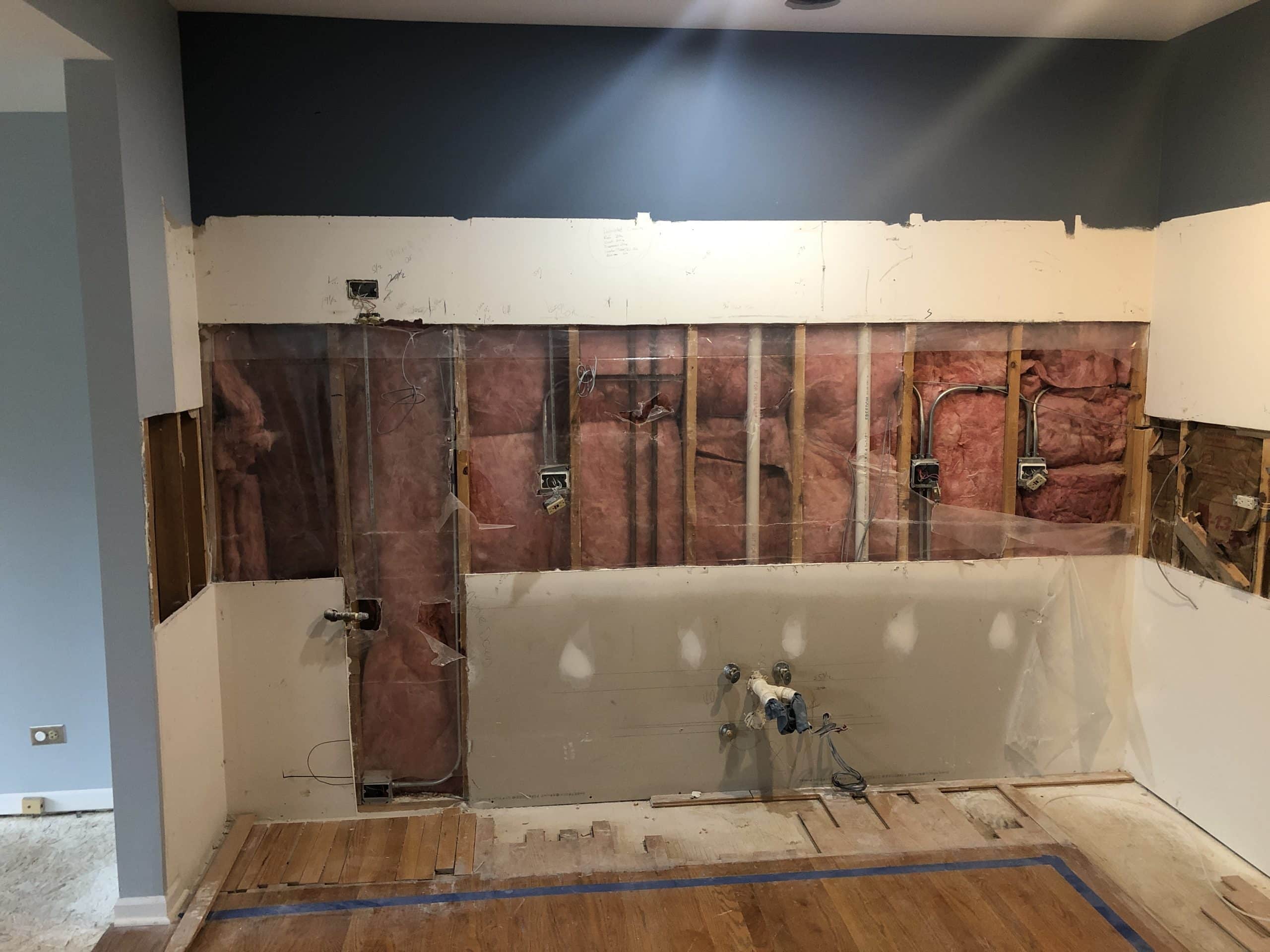 On the other hand, there are cases where removing the soffits is not a good idea. For one thing, your kitchen might have electrical and ductwork that is located inside the soffits. Rerouting electrical is not as difficult as repositioning ductwork. You might be in for a major renovation if this is the case. Depending on what is above your kitchen, you might also have plumbing going through this space. At the very least, if you are rerouting plumbing you will need an experienced plumber.
What to do Instead of Removing Soffits
If you decide not to remove the soffits, there are plenty of other options that will look great. Kitchens with new cabinets and countertops look fine even with the soffits still installed. You could also choose to have crown molding added to the ceiling to give the illusion of more height. Some people even cover the soffits to match the cabinets. Covering the soffits with wood is something that is frequently done in kitchens with refaced cabinets.
Conclusion
Should you remove your kitchen soffits? This depends on personal preference, as well as practicality. Removing them will make the ceilings appear taller, and offer more storage space. However, this space may be difficult to use if it is too high. You might find your soffits contain something important, such as plumbing or ductwork. In this case, it may not be worth removing them. Instead, there are other options such as adding in crown molding or covering the soffits in veneer.
Schedule a Free Consultation Today
To see the talented Envy Home Services team transform your underused or outdated space into the sunroom, kitchen or bathroom of your dreams, reach out today. We offer free estimates and no-pressure consultations, so give us a call at 888-864-0433 or fill out our online form to get your project started!