3 Season Room
Envy Home Services installs a wide range of affordable 3 season rooms. We custom design our sunrooms to meet your unique needs and style preferences. Overall, you will love spending time in your sunroom working, entertaining, or spending quality time with your family. Continue on for more information about a 3 season room.
What is a Three Season Room?
The main feature of a three-season room is that does not have temperature controls. These rooms lack insulation, which lowers the overall cost. Due to this reason, many people used three-season rooms for entertaining, lounging, or as a multi-purpose room.
In addition, three-season rooms differ from all-season or four-season rooms. However, All-season rooms can be temperature controlled year round.
Quality Three Season Rooms From Betterliving™ & Craft-Bilt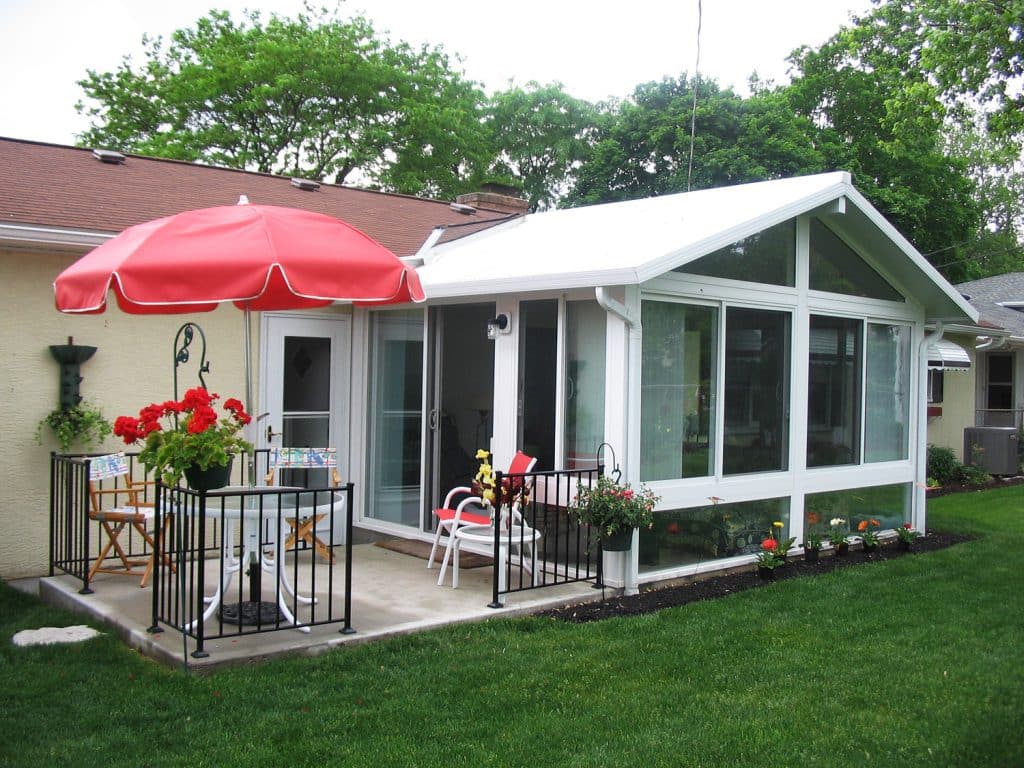 All of our three-season sunrooms are manufactured elusively by Betterliving™ & Craft-Bilt. They are two of the most respected sunroom manufacturers in the home improvement industry. With this in mind, this enable us to offer customized 3 season rooms have great features, including:
Extruded aluminum and glass systems
Interlocking window and door frames for added strength and security
Maintenance-free powdered coat finishes in White, Desert Sand or Earthstone
Color-matched handles
All tempered glass with double-pane or clear single-pane options
Electric raceways with face-mounted electrical boxes and switches
Professional Installation Services
Envy Home Services only works with the best sunroom installers licensed in Illinois. Our production team obtains the proper permits, performs free inspections, and cleans up when the project is complete. Additionally, Envy Home Services makes a point of treating every client's home as if it were our own. We strive to make sure you feel confident in our work's quality and the trustworthiness of our team.
See Completed Three Season Sunrooms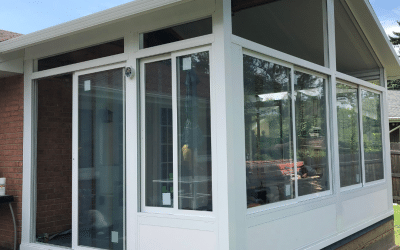 Joliet, IL three season sunroom completed 2019. These homeowners had a Woden deck off their kitchen they wanted to enclose. We removed the old deck and dug down a trench for the concrete foundation. You'll see that we made sure to elevate the sunroom 18″...