Durable 3 Season Rooms for Chicagoland Homes
Envy Home Services installs a wide variety of affordable 3 season rooms that allow homeowners to appreciate the beauty of nature from the comfort of their own homes. Our knowledgeable professionals can work with you to develop a custom 3 season room that stays within your budget, matches the aesthetics of your house and improves the quality of your life.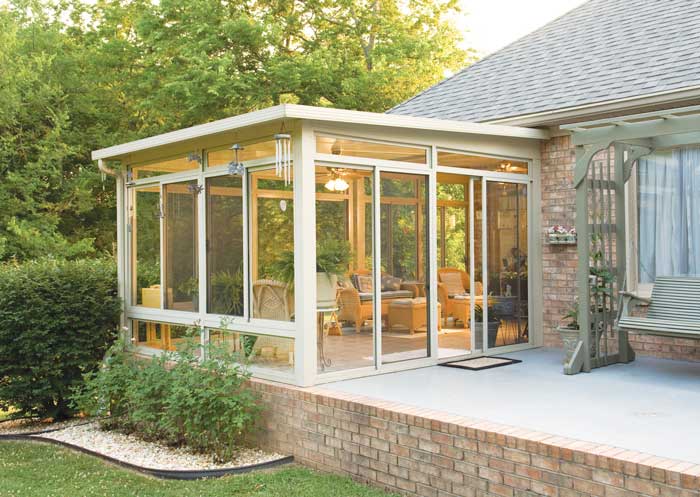 Quality 3 Season Rooms From Betterliving™ & Craft-Bilt
Spring through fall, versatile 3 season rooms let you enjoy the diverse Midwest seasons without leaving your home. Envy Home Services offers a large selection of 3 season rooms from Betterliving and Craft-Bilt, two of the most respected sunroom manufacturers in the home improvement industry. Our customized 3 season rooms have great features, including:
Extruded aluminum and glass systems
Interlocking window and door frames for added strength and security
Maintenance-free powdered coat finishes in White, Desert Sand or Earthstone
Color-matched handles
All tempered glass with double-pane or clear single-pane options
Electric raceways with face-mounted electrical boxes and switches
Professional Installation Services
Envy's 3 season room installation process can't be beat. Our dependable project leaders will work closely with you and the installation team to ensure that the final product is exactly what you wanted. Our fully insured team will also obtain all necessary permits, provide free inspections on structural components and clean up when the project is complete. Envy employees pride themselves on treating every customer's home as if it were their own, so you can feel completely confident in the quality of our work.