We finished this Chicago, IL All Season Sunroom in the fall of 2020. This was an amazing transformation from what our client had before to what they have now. This is an all-season room with aluminum framing. Check out this video we made, or scroll down for the step by step photos.
All Season Sunroom Before Pictures
Before photos of the mudroom. One door leads to the back yard, the other inside the house. The windows are single pane, and the door is old aluminum. The room gets very cold in the winter and very hot in the summer. The flooring is an old carpet that the client did not want anymore.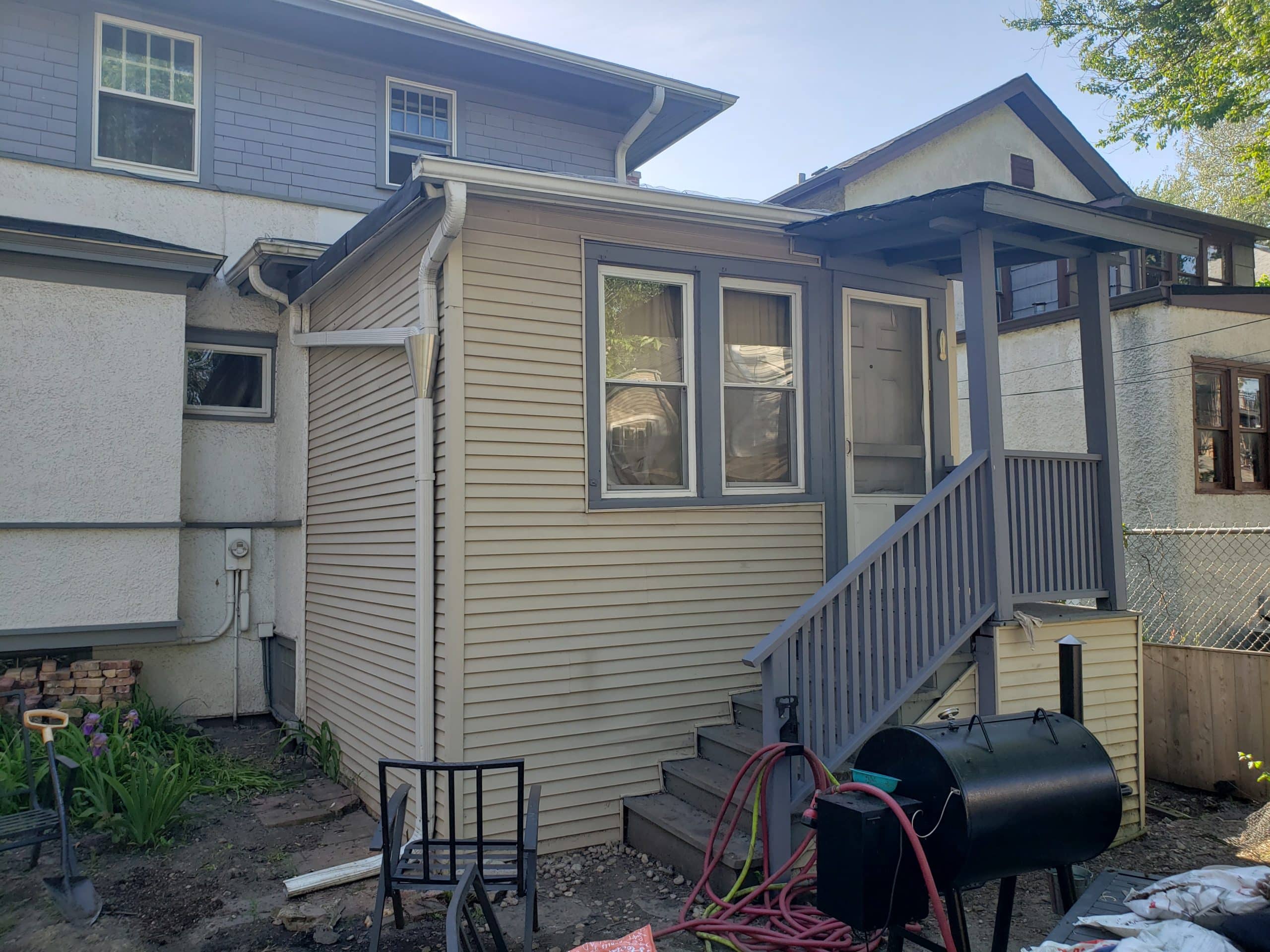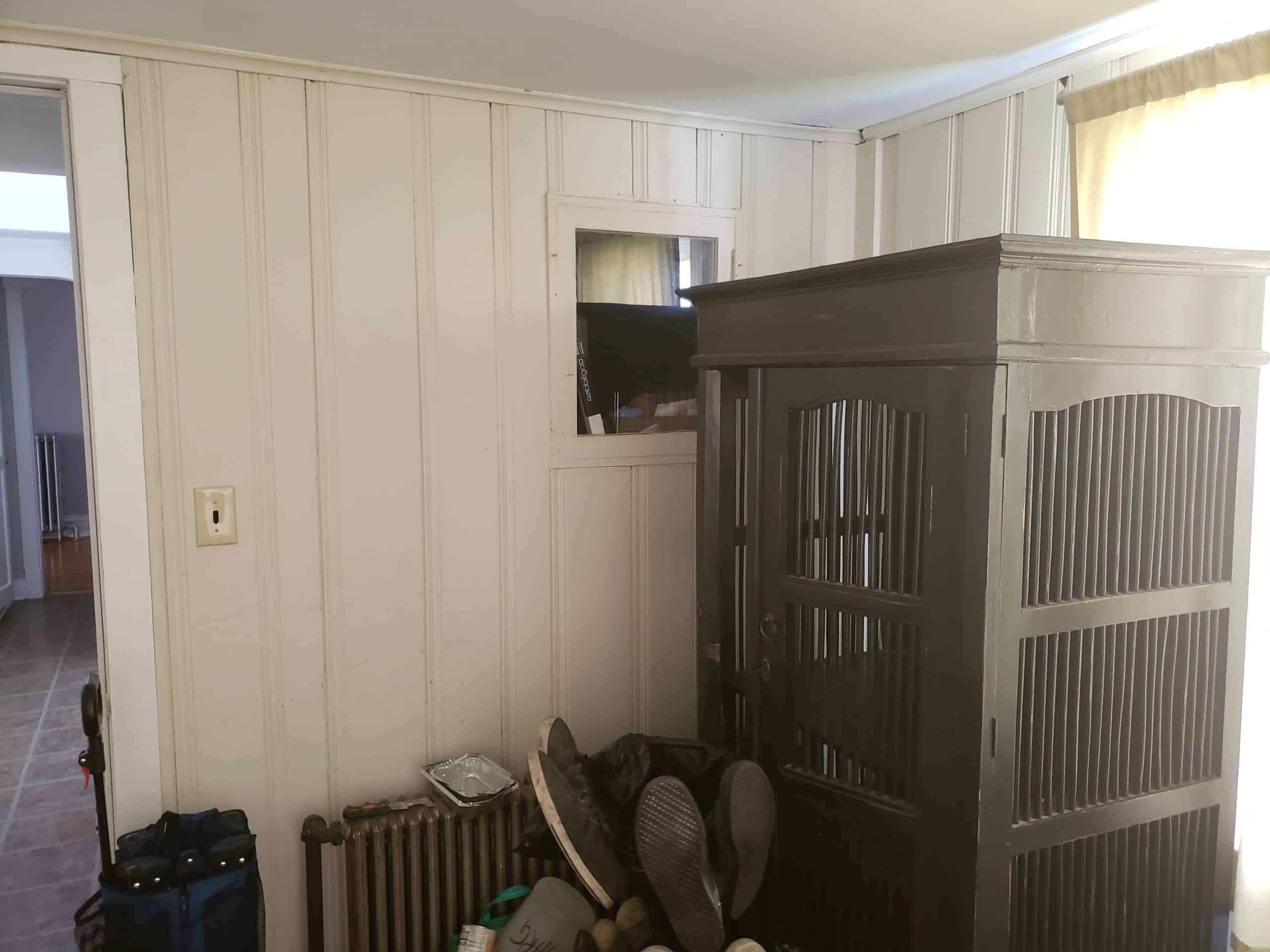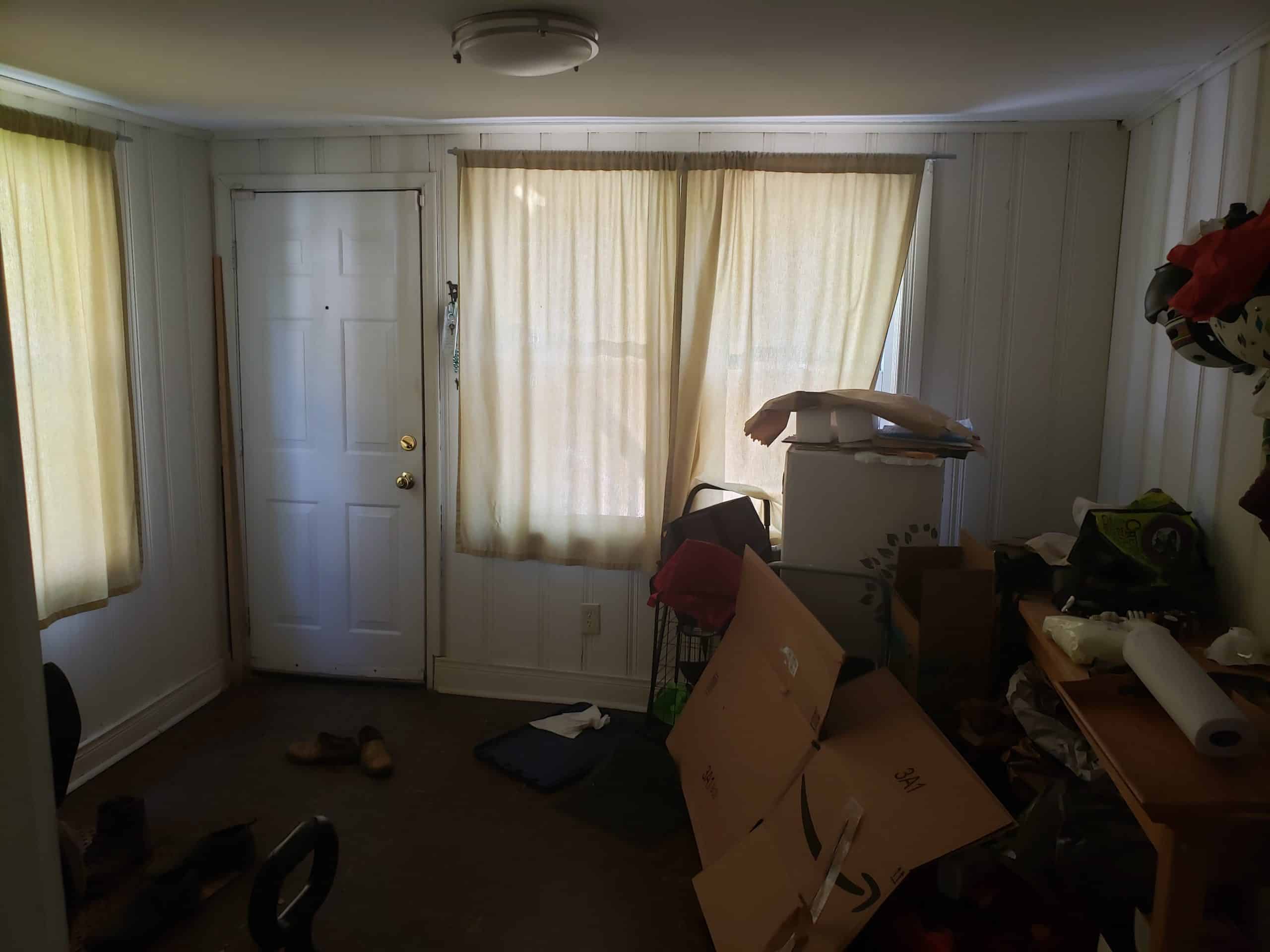 In Progress Pictures
Who doesn't love a good demolition? Here we are tearing down the old mudroom. Because this was a job in Chicago, we had limited space to haul out the debris. After demolition, we poured the concrete for the foundation and built out the wood frame. Once the concrete was set, we could start putting together the aluminum frame. Each of our sunrooms are custom built for the job and delivered from the manufacturer in pieces. We had previously agreed with the client that the door to should not open directly into the back yard, and instead open to the side. This opened up the back yard more as the stairs were not in the middle of the yard.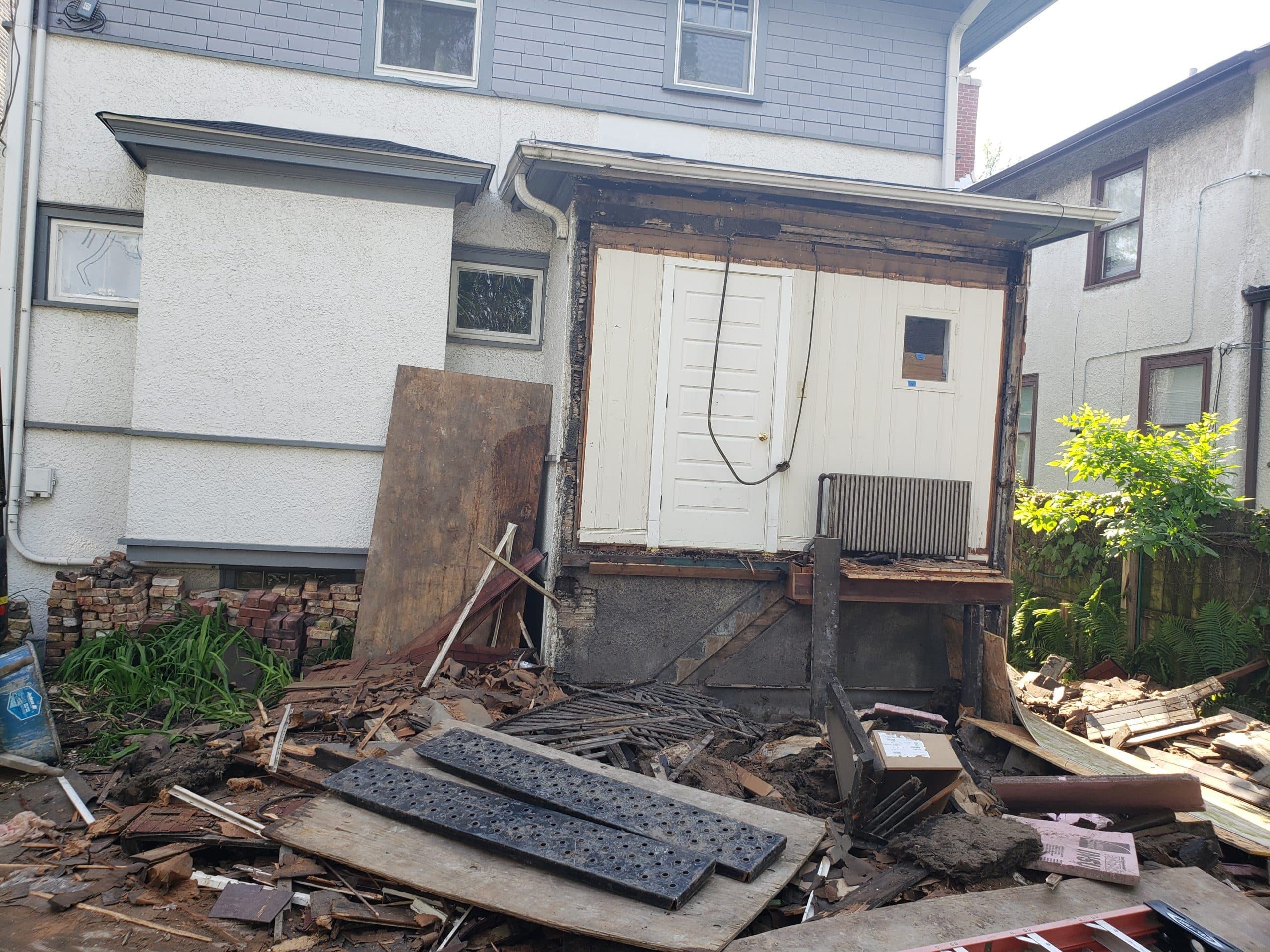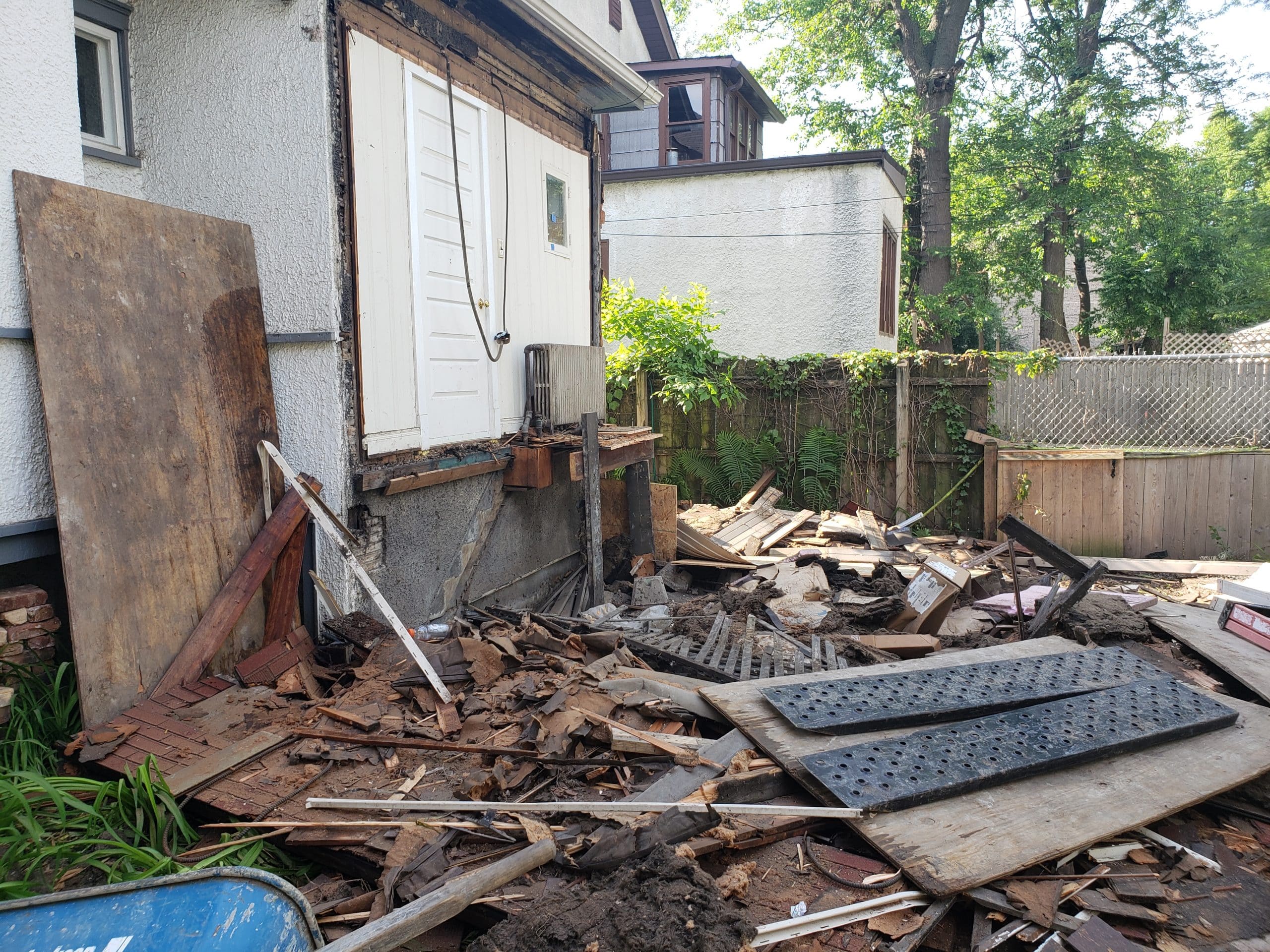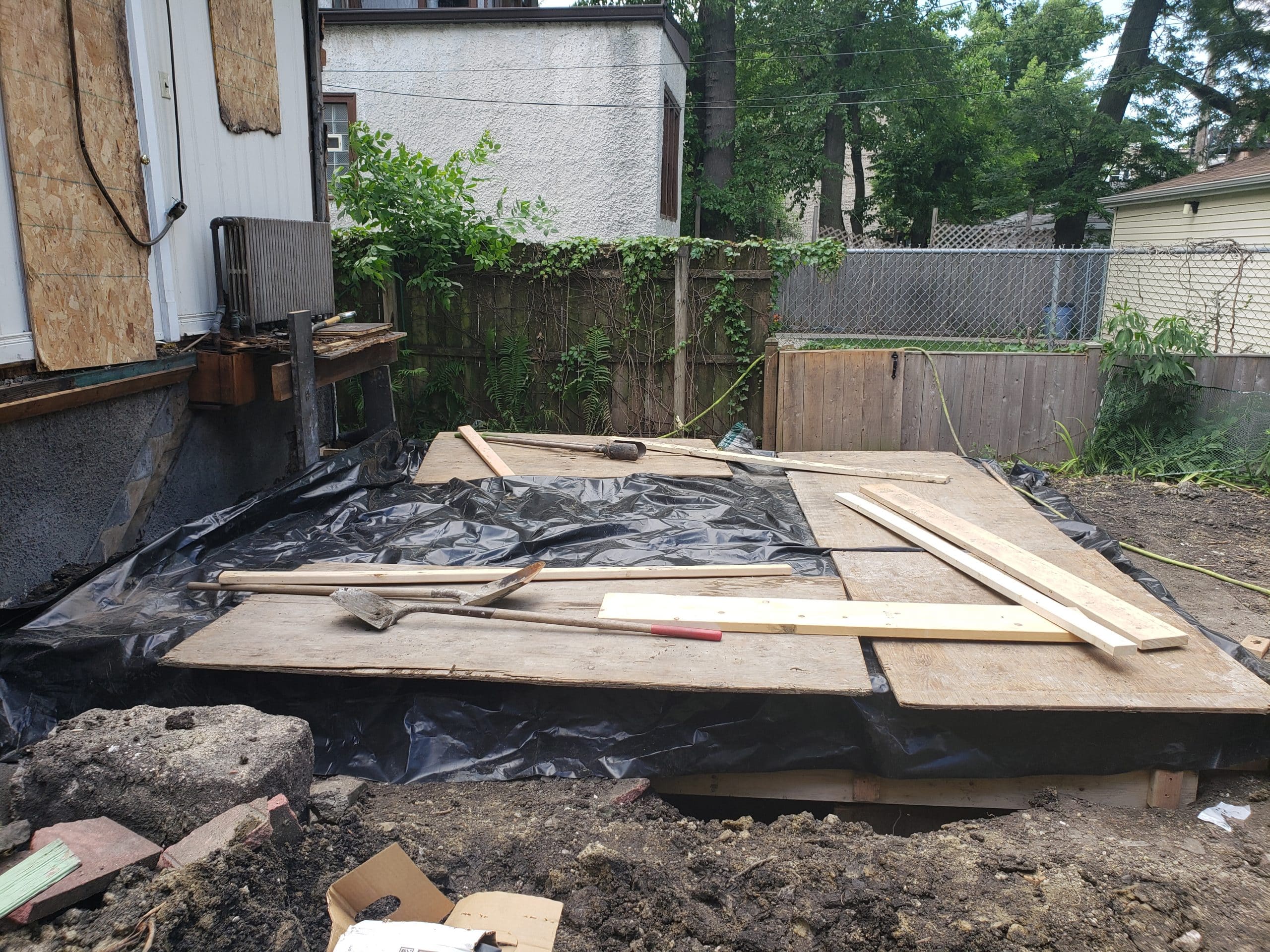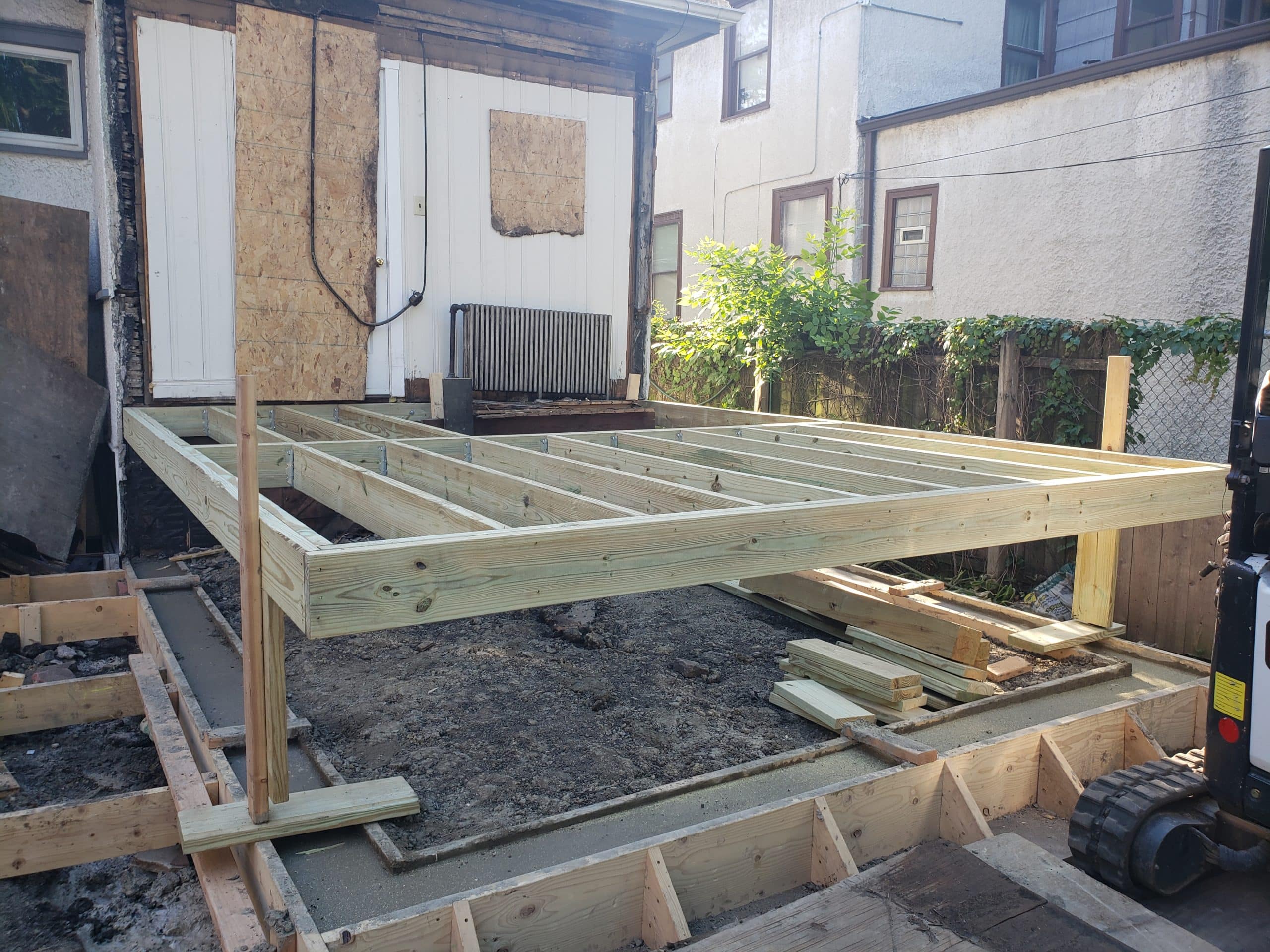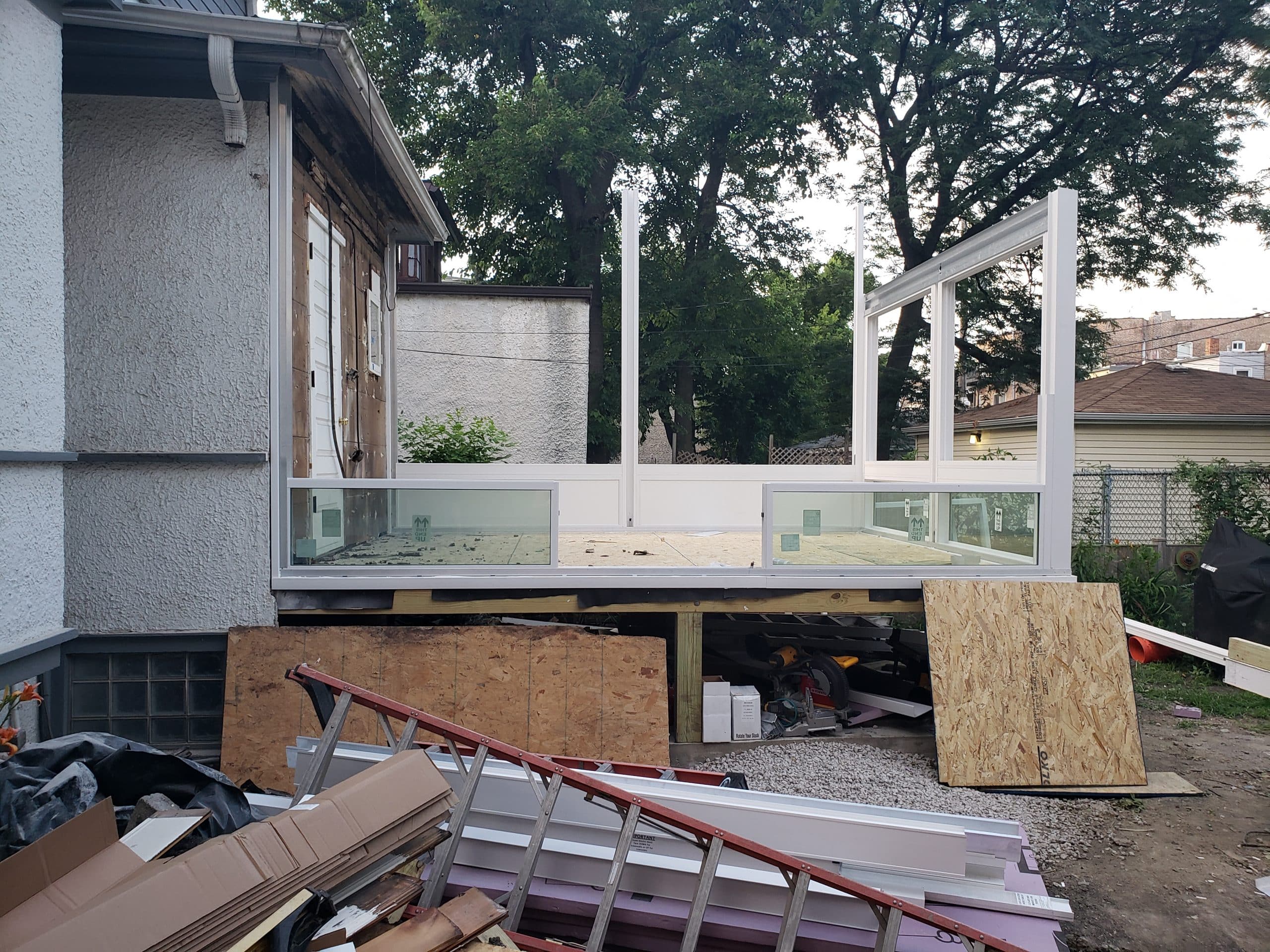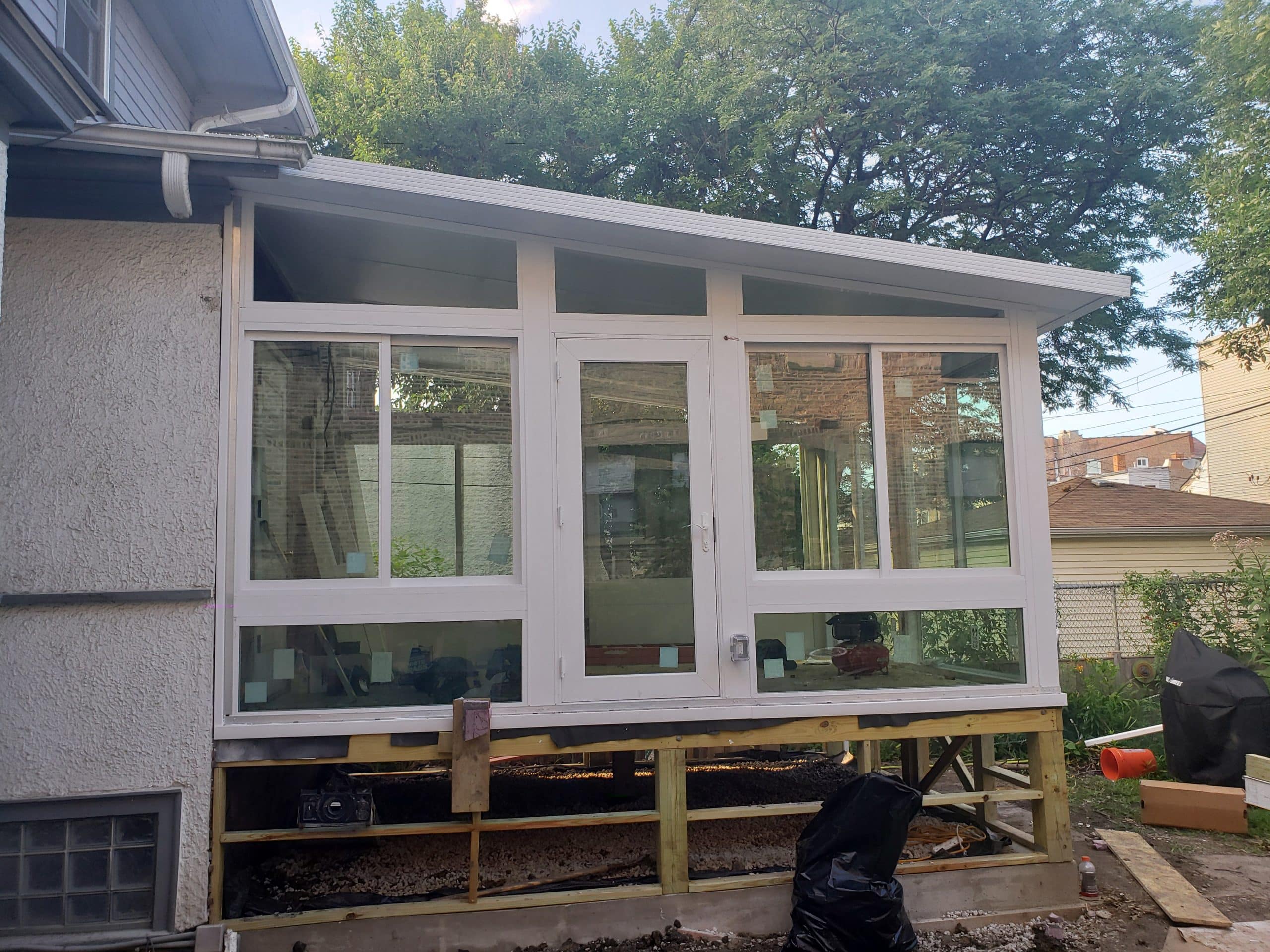 After Pictures
The finished all-season sunroom turned out incredible! We put in a patio for the table and chairs to sit outside the sunroom. The inside of the sunroom has brick floors, which gives it a nice indoor-outdoor feel. We love the choice of the wood paneling along the wall that entered into the house. Even the client's furry friend enjoys the new multi-purpose room!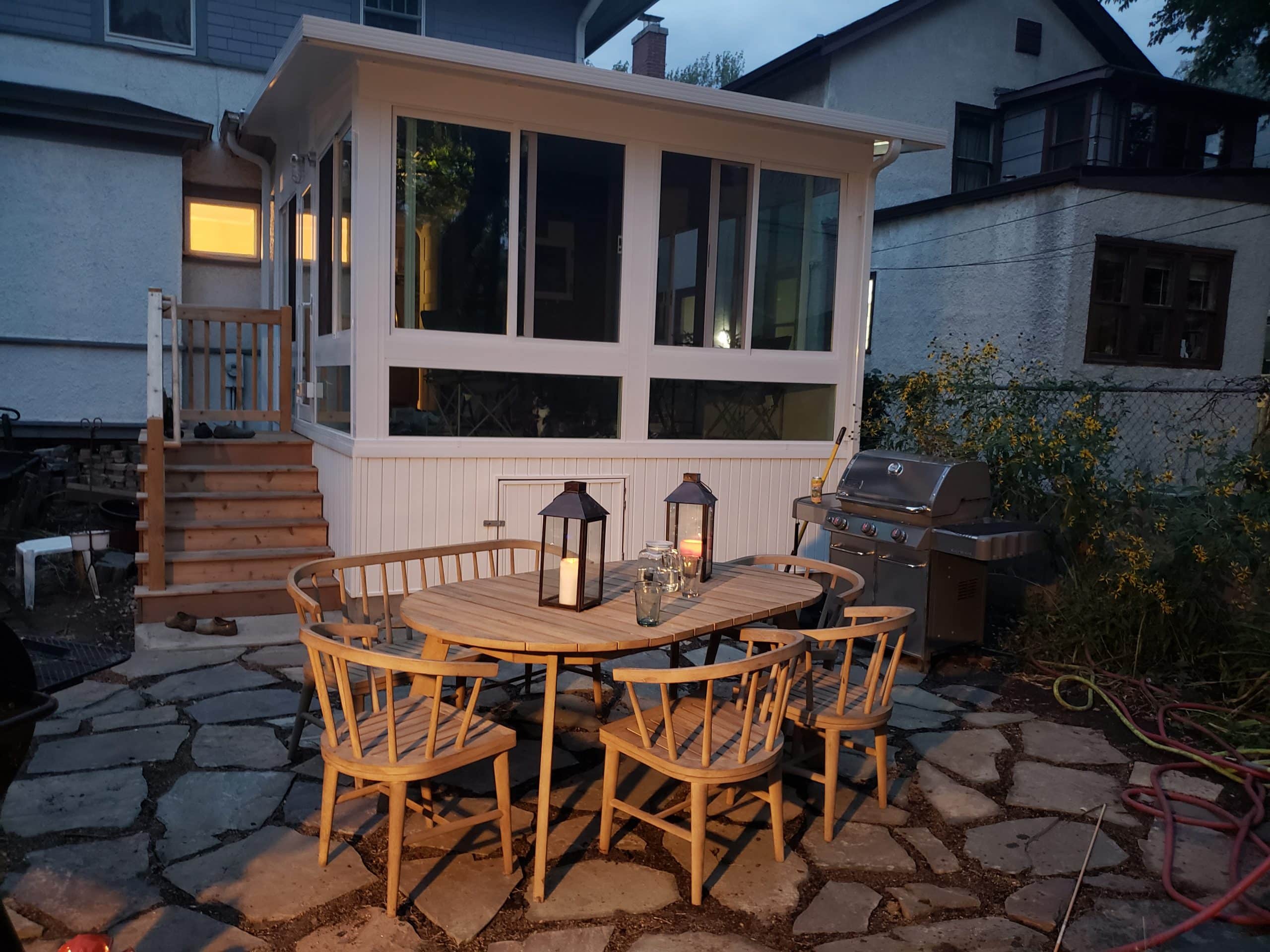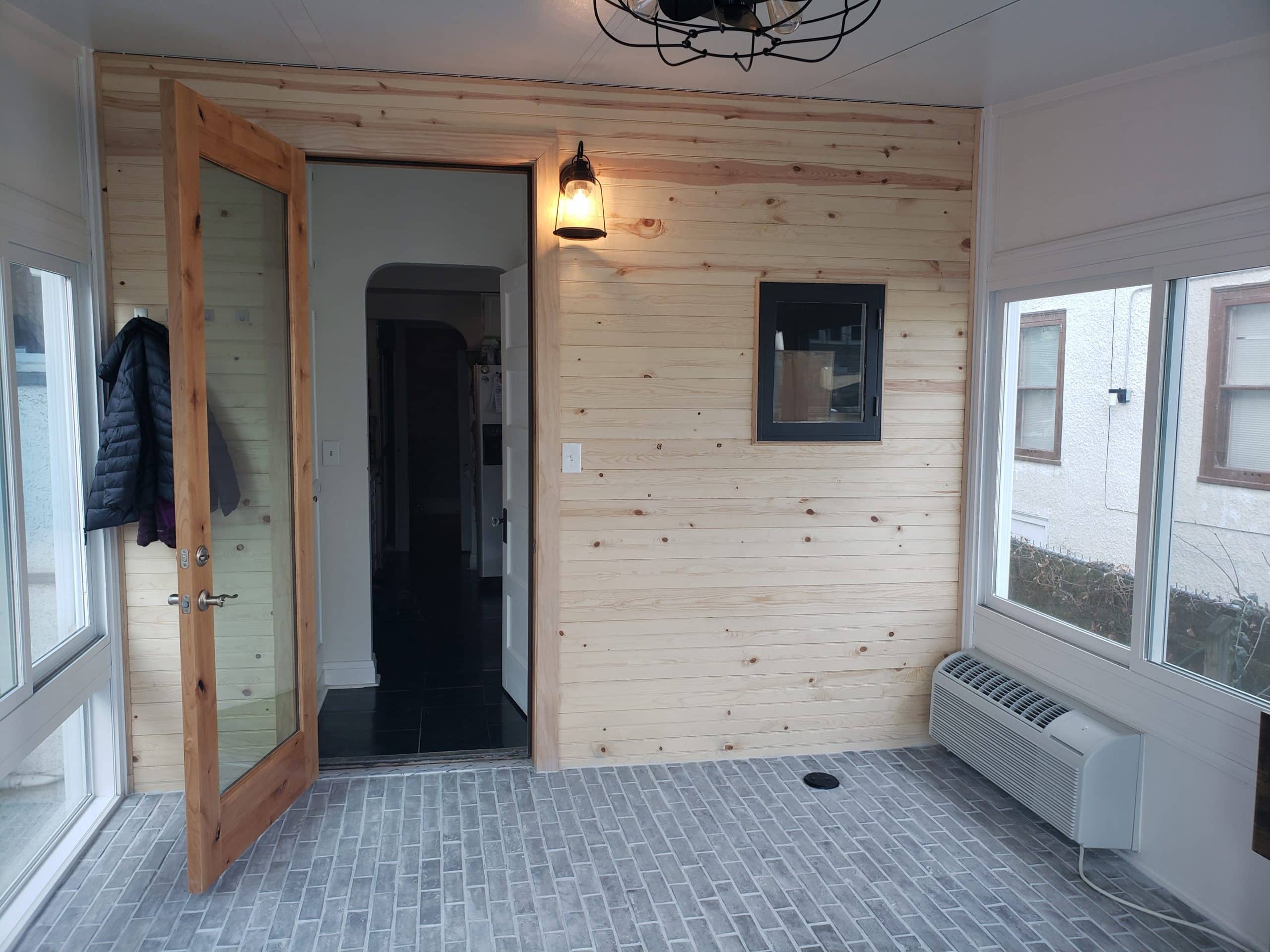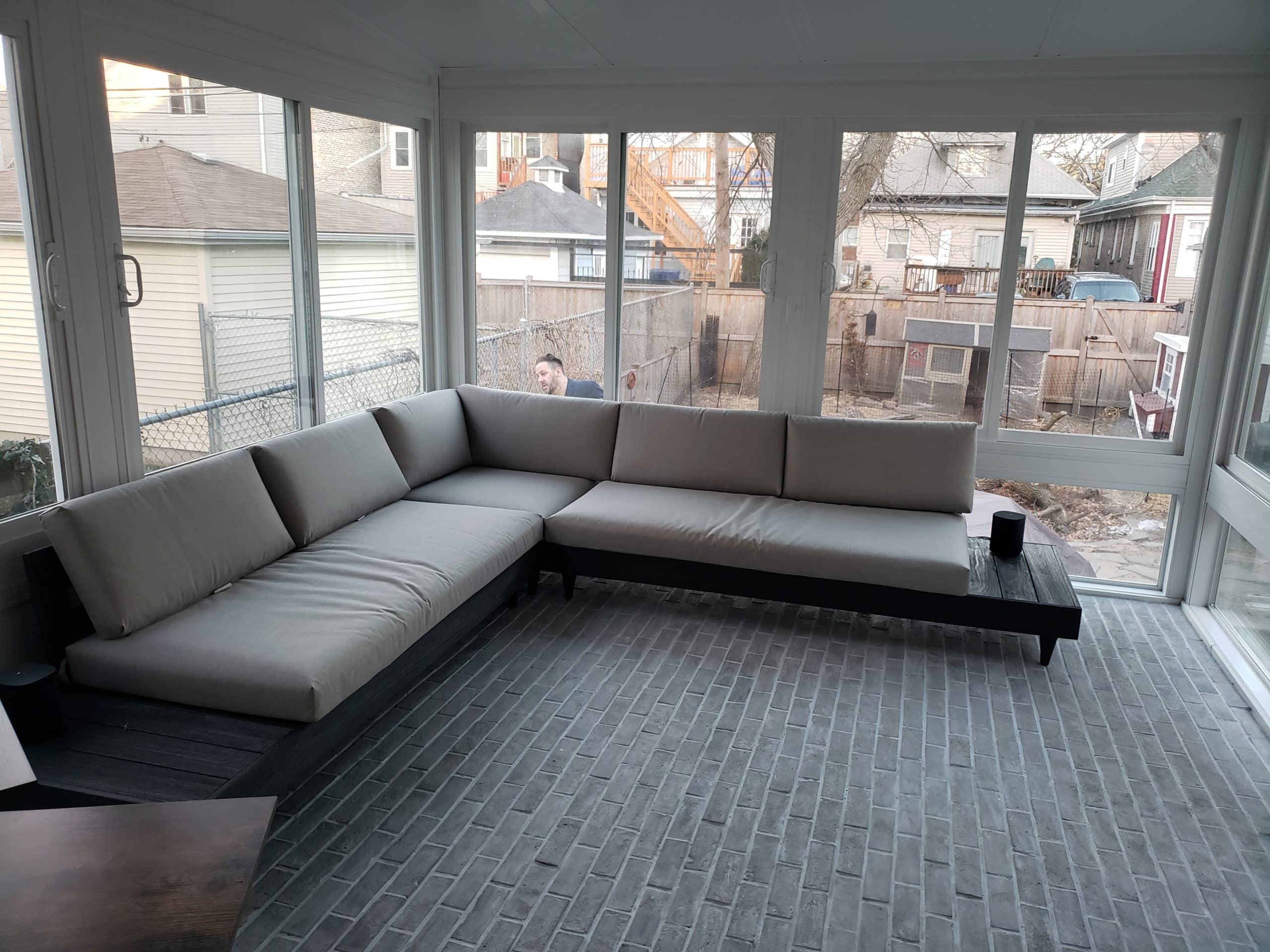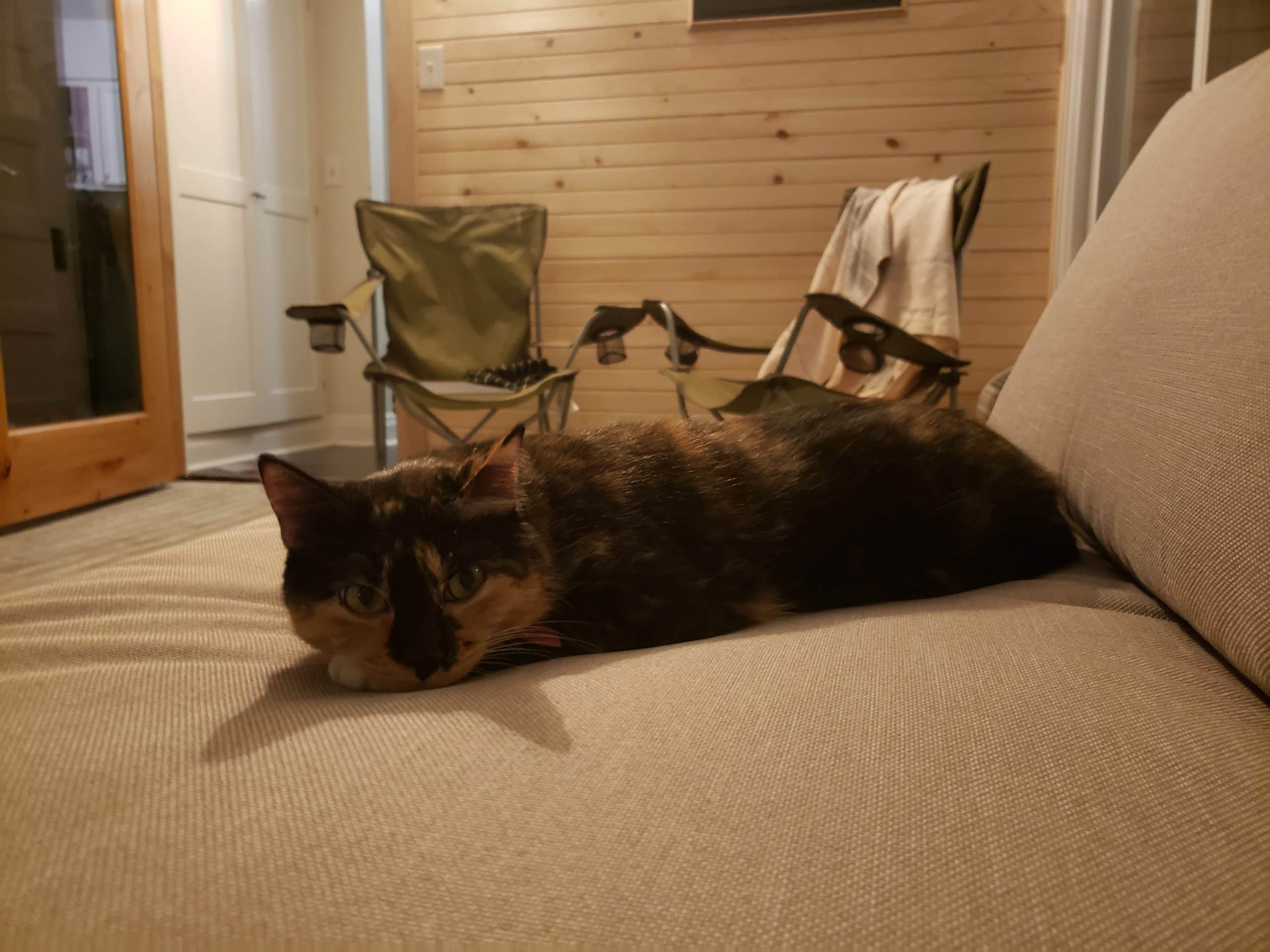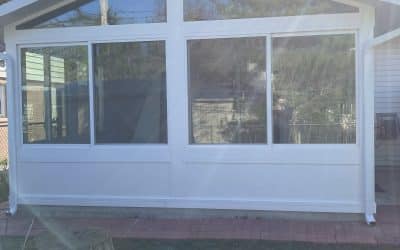 Hinsdale, IL all season sunroom completed in 2020. These homeowners wanted to add a sunroom of their back porch that they could enjoy all year long. We poured new foundation, and built a wooden frame to make it level with the back door. The framing is made out of...
Schedule a Free Consultation Today
To see the talented Envy Home Services team transform your underused or outdated space into the sunroom, kitchen or bathroom of your dreams, reach out today. We offer free estimates and no-pressure consultations, so give us a call at 888-864-0433 or fill out our online form to get your project started!