The bathroom is the most used room in the home. Therefore, it sustains a lot of wear and tear. That said, at some point in your time as a homeowner, you will likely want to remodel the tub area. While this can be an expensive endeavor, opting for a bathtub insert can save you a lot of money. We have outlined why the best bathtub insert solution is the four-panel acrylic system.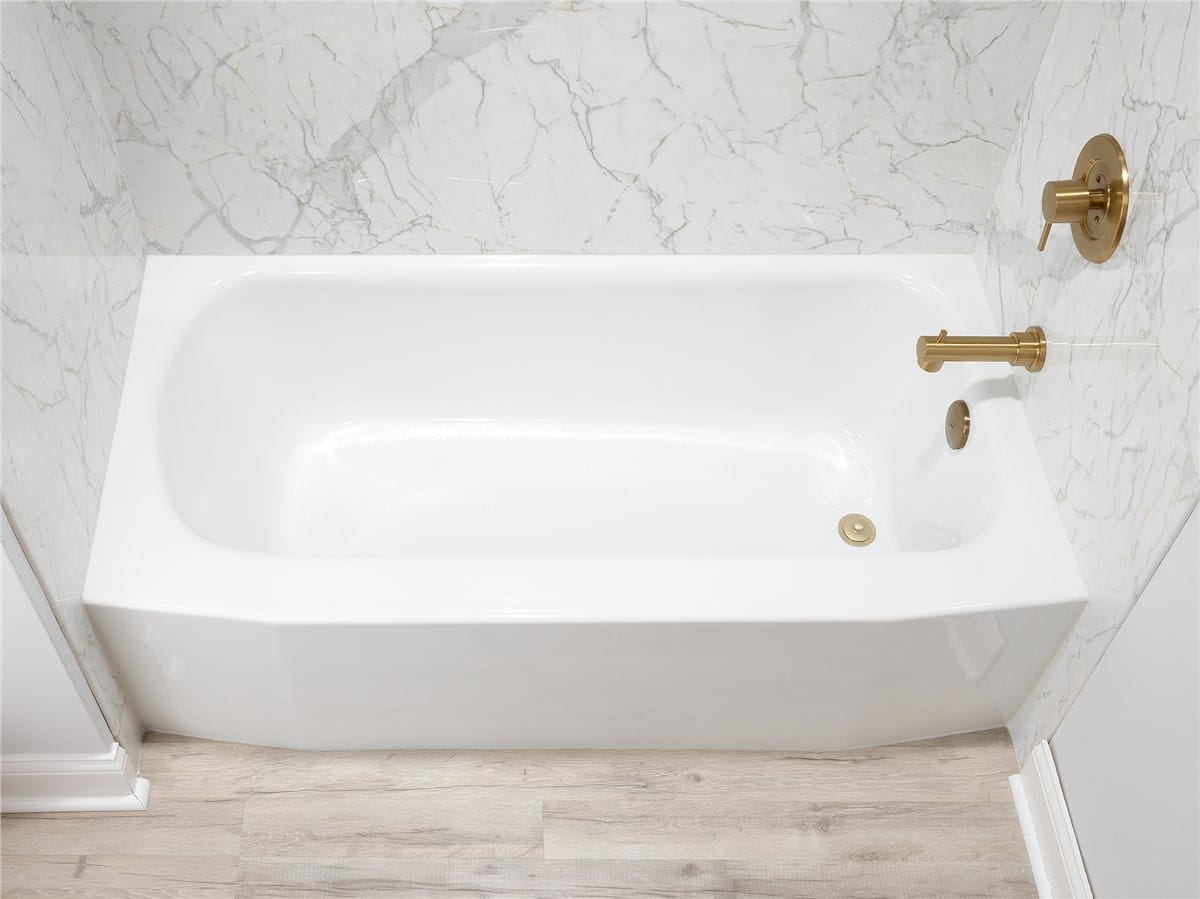 Best Bathtub Insert Solution – The 4 Piece Acrylic System
By far, the best option for a bathtub insert is a four-piece acrylic system. A four-piece system includes three walls, and a base of some kind, either a tub or a shower pan. There are even options to convert your tub into a shower if you prefer. Here is how to know if it's time to ditch your bathtub.
The walls and base are joined with a waterproof silicone adhesive. While the silicone will need to be replaced at some point, there are huge advantages to a four-piece acrylic system.
Why a Four-Piece Bath System?
As your home ages, it will shift. A four-piece system allows for some give should the house shift. With a one or two-piece system, there is a tendency for the system to crack from the pressure. 
Why An Acrylic Bathtub System?
Acrylic is the most durable material currently in production. Acrylic is easy to clean, and mold-proof. No grout means there is no mildew, and the wall behind is well protected. Furthermore, acrylic is scratch and stain-resistant. Many acrylic systems come with a lifetime warranty. 
Don't Acrylic Insets Look Cheap?
A frequent question we get about acrylic systems is whether or not they look cheap. Many people have seen fiberglass systems and think they are the same acrylic. Back in the day, fiberglass was the end-all-be-all of bath systems, and it was installed in hundreds of thousands of homes across the US. Fiberglass is cheap. It's easy to fabricate because it's made with mold in a factory. However, there are significant drawbacks to fiberglass:
No give in the material makes it prone to cracking

Spray finish will wear off and become harder to clean

Porus material can mold under certain conditions

Flimsy, can break if not properly installed
How Can I Tell if My Bath System is Fiberglass or Acrylic?
Other than looking at the material list, the easiest way to tell fiberglass from an acrylic system is the price. Fiberglass systems are very cheap to make, so they sell at your local hardware store for a few hundred dollars. Acrylic systems will cost a few thousand dollars in comparison but are well worth it. On top of that, you'll need someone to install the system.
Conclusion
The best bathtub insert solution for a modern bathroom remodel is a four-piece acrylic system. They are certainly pricer than standard fiberglass inserts. However, they are far superior in quality. For one, acrylic systems are much more sturdy. They are unlikely to break should your house shift, unlike a phone piece system. Acrylic is a durable material that is easy to clean and maintain. An acrylic system should not look cheap, and if installed properly, should last many years without issue.
More About Acrylic Bath Systems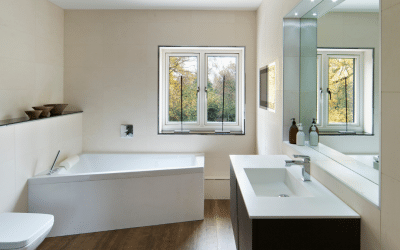 See Our Home Advisor Reviews Bathroom renovations can be one of the more pricy home improvement projects, but they don't have to be. You can make a few choices at the beginning to set yourself up for a bathroom remodel within your price range. Here are some...
Schedule a Free Consultation Today
To see the talented Envy Home Services team transform your underused or outdated space into the sunroom, kitchen or bathroom of your dreams, reach out today. We offer free estimates and no-pressure consultations, so give us a call at 888-864-0433 or fill out our online form to get your project started!