There's nothing like taking a nice, long soak in the tub after a long day. However, you might want to ditch your bathtub in favor of a shower if: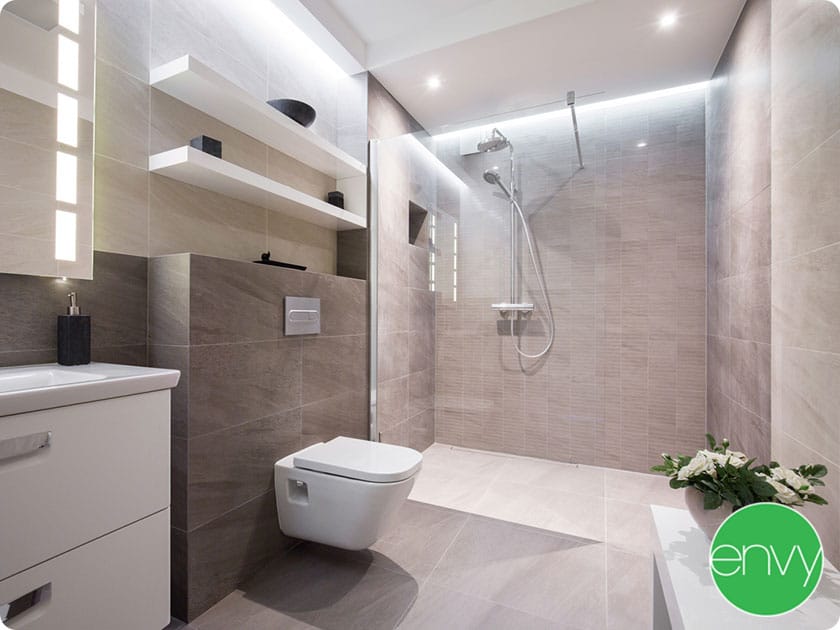 You Have Limited Space in Your Bathroom 
Shower stalls take up less space than tubs, making them a no-brainer if you have a small bathroom.
You Want to Save on Your Water Bills 
In general, showers use less water than bathtubs. If you're taking a bath, you'll use an average of 25 to 35 gallons of water. However, if you're taking a ten-minute shower using a low-flow showerhead, you'll use less water. Low-flow showerheads use two gallons of water per minute, so it will take 12 minutes and 30 seconds to use the minimum amount of water a tub will consume.
Here's a tip: standard low-flow showerheads use two gallons of water per minute, but certain showerheads are more efficient and have a lower flow. To learn more about your options, consult one of your local tub to shower remodelers.
You Want to Lower the Risk of Slips and Falls 
You can lower the risk of accidental slips and falls by installing safety features such as seats and grab bars in your shower.
You Want Your Bathroom to Be More Accessible 
If you want your bathroom to be more accessible, we recommend installing curbless showers that are easier for older Americans or persons with disabilities to enter.
You Wish Bathroom Maintenance Was a Lot Easier 
Scrubbing scum off bathroom tiles is a lot easier with a showerhead.
Are Showers Less Luxurious Than Bath Tubs?
Contrary to common expectations, the answer is no. With the right modifications, like rain heads or body sprays, you can easily create a luxurious shower experience. For more tips on creating a luxurious shower experience, consult one of your local small bathroom renovation companies.
Envy Home Services is one of the most experienced full bathroom remodeling contractors in the local area, having over 20 years of construction experience. To get a free estimate, call us at (888) 847-7954 or fill out this form.