Choosing the perfect bathroom vanity comes down to both practicality and personal preference. You want to think through your options and take into account your limitations. The space you have to work with will influence what kind of style you can go with, while the material will dictate how much cleaning and maintenance is required. In addition, you want to think about your storage needs and who will be using this bathroom. If this is your first bathroom renovation, here are  6 Bathroom Renovation Tips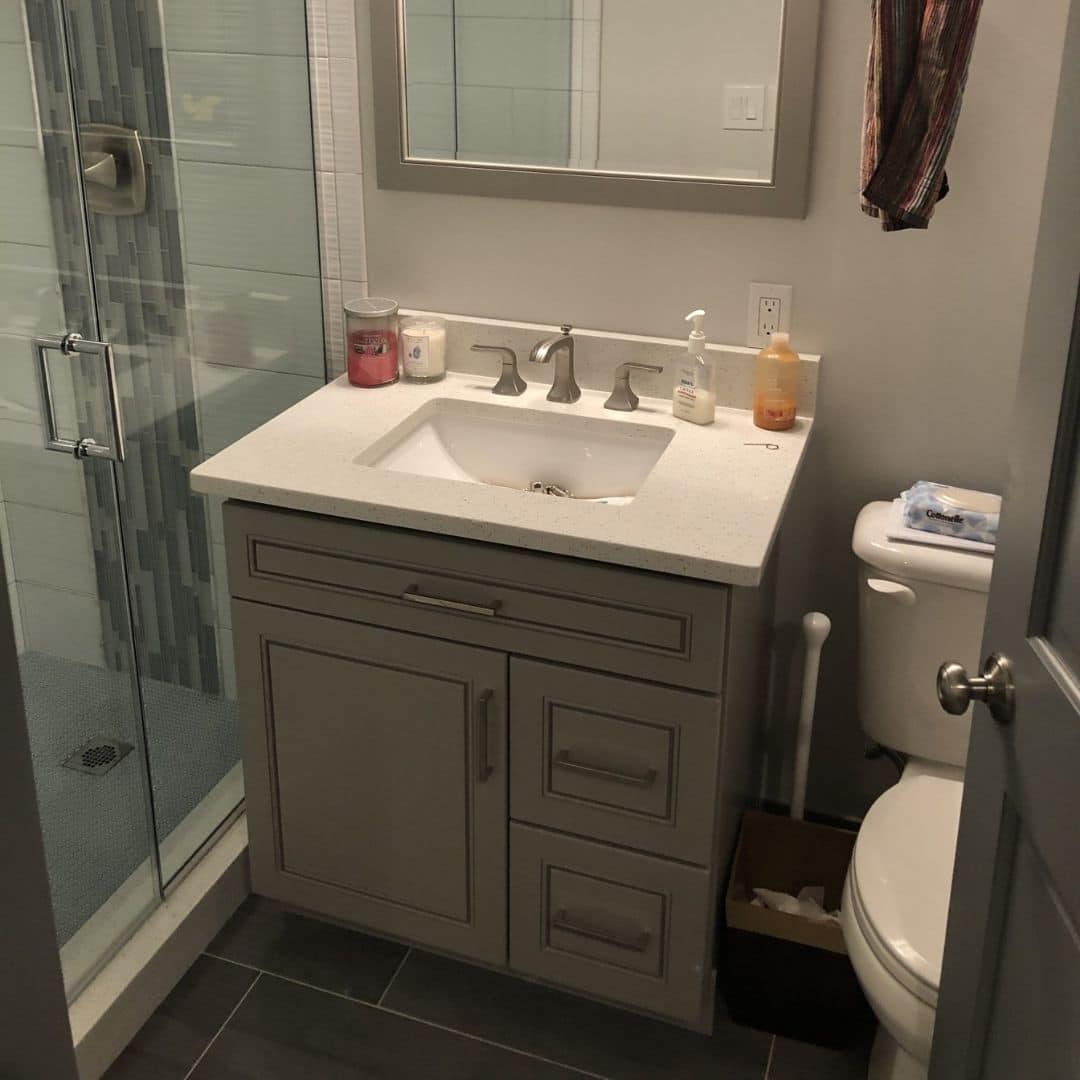 Know How Much Space You Have
One of the first things you need to figure out is what kind of space you're working with. Generally, we recommend utilizing the space you have rather than removing walls or relocating plumbing. Sometimes this is unavoidable, but for the most part, you want to choose a vanity that will fit the space. You can take a tape measure and measure it, however, most vanities come in standard sizes of between 24″-72″. If your vanity is not a standard size, you will either choose to get a slightly smaller one or you will need a custom vanity. Note that custom vanities tend to be more costly than standard ones.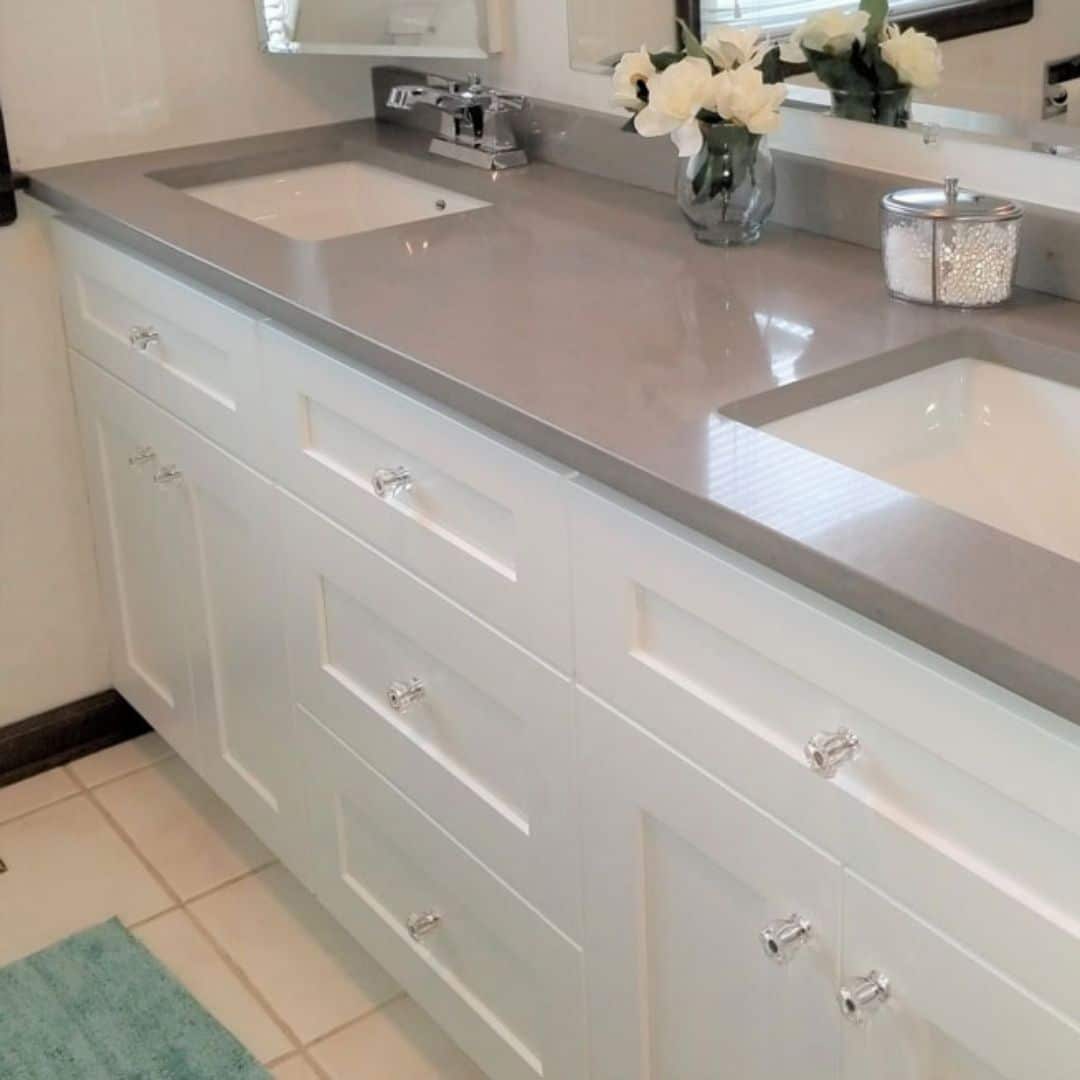 The size of the vanity also must make sense for the type of bathroom you're working with. Is this a master bathroom, or a full bathroom? If you are working with a small bathroom, and want to make it feel bigger, check out this post. Generally, master bathrooms are bigger and can accommodate a double vanity. You also want to consider if you'd even want a double bowl. You need at least 6 feet of uninterrupted space to fit a double bowl vanity.
Pros and Cons of a Double Bowl Vanity
Pros
Simplify your morning routine with two sinks

Dedicate counter space to your things and their things

Opportunity for separate storage space
Cons
Additional plumbing accommodations are needed

Less counter space with two bowls, and two bowls to clean

Might make the room feel more crowded with two people in there
Creating a Focal Point
To create a stylish bathroom, you want to create a focal point. The focal point is where your eye will be naturally drawn first. Depending on the layout of your bathroom, your focal point will either be your vanity or your tub or shower. If your focal point is the tub, check out this post about choosing the right tub for your bathroom.
If your focal point is the vanity, you will make decisions about the rest of your decore based on this key feature. Many people will choose a style for the bathroom, such as Traditional, Modern, Contemporary or, Eclectic. Choosing the interior design style you want to stick with will help you design the rest of the bathroom. You can even choose to combine two styles to create something more customized. Check out this point for some tips about Mixing and Matching Bathroom Tiles.
What Are Your Style Options?
There are hundreds of style options for vanities, but for the most part, they fall into a few different categories. The options people often go with are built-ins, standing, or freestanding.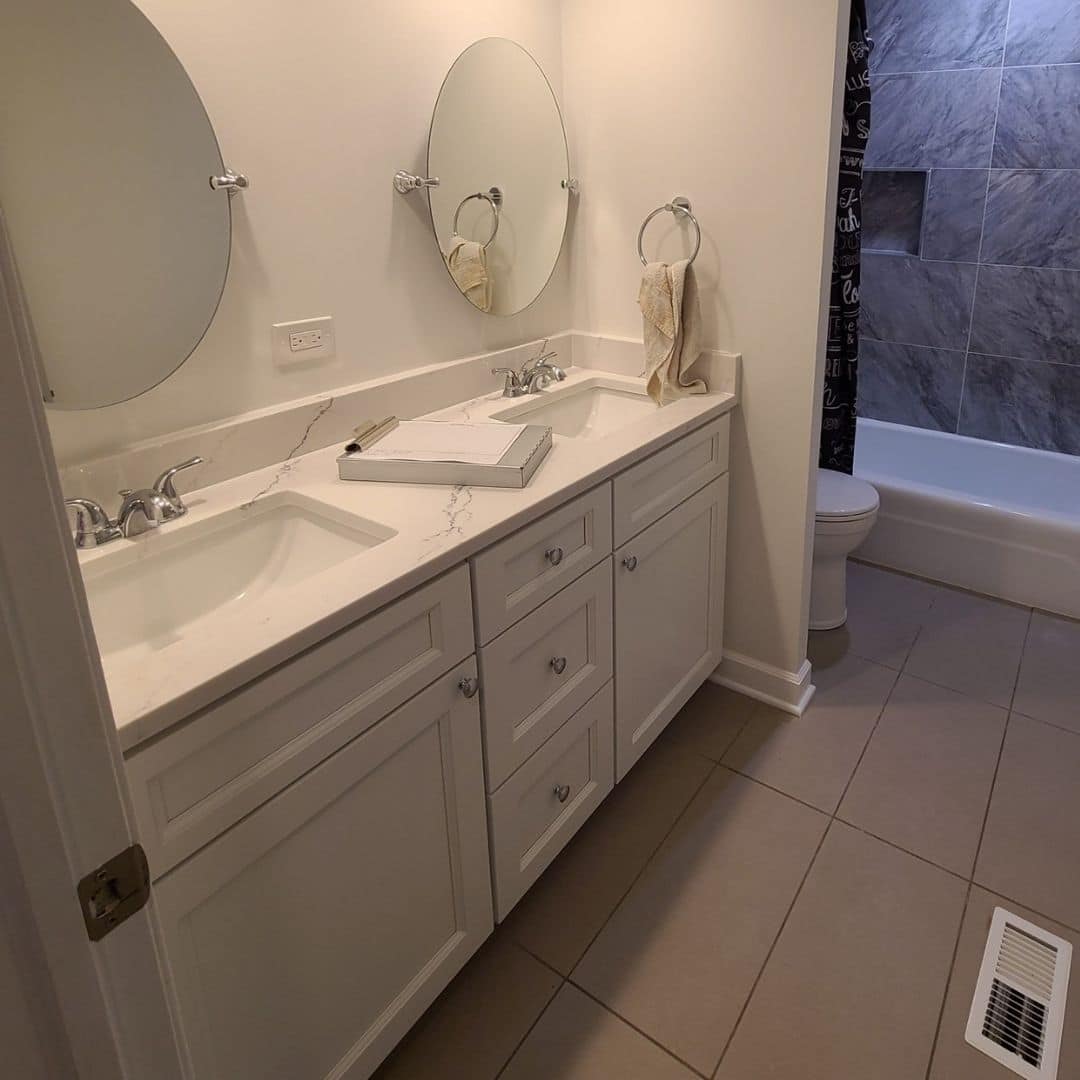 Built-in Vanities
Built-ins are some of the most common vanities. They go all the way to the floor, so you do not need to tile underneath them. These kinds of vanities are also the most likely to be custom sizes, as they were made to fit a specific location and not to be removed and put somewhere else.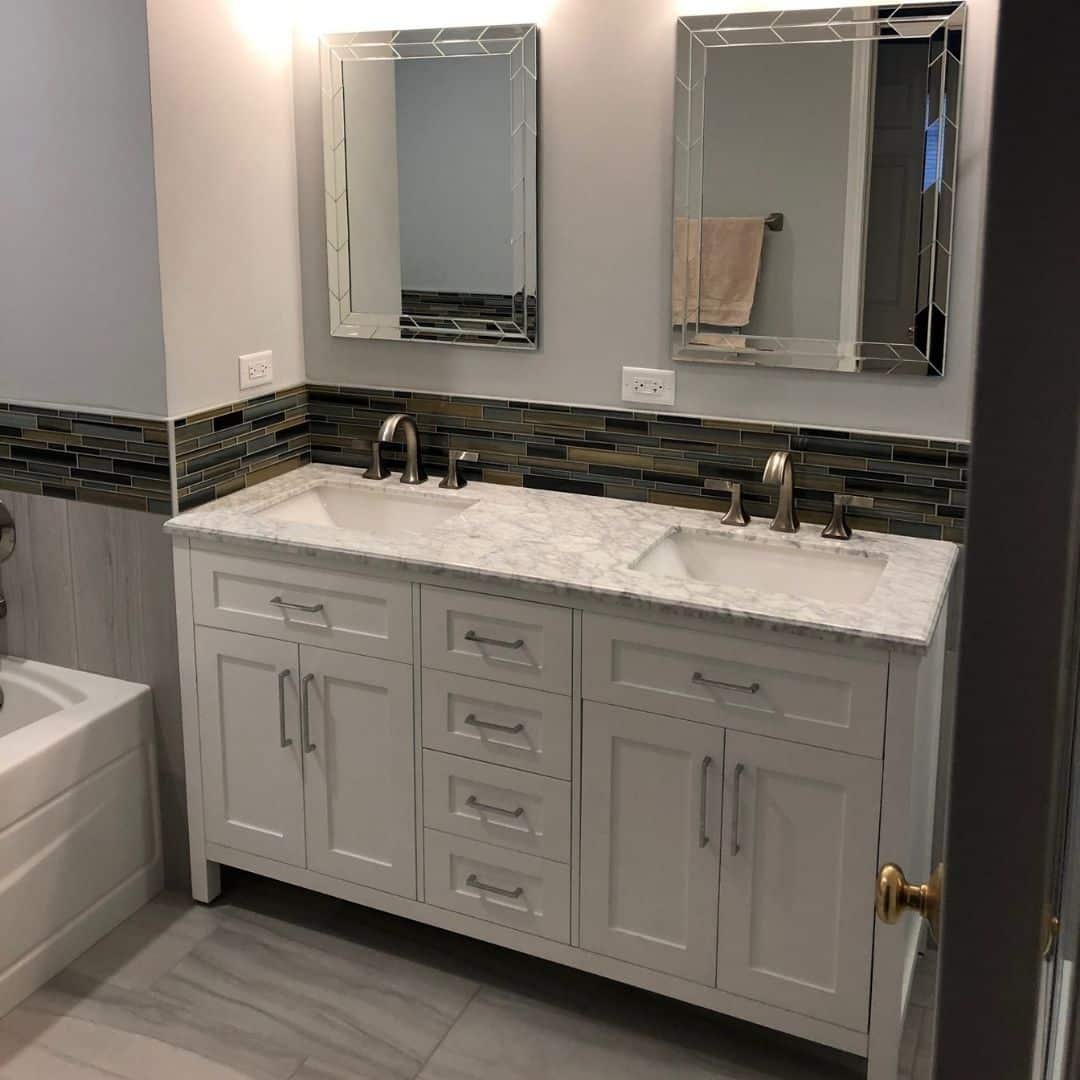 Freestanding Vanities
Freestanding vanities look more like a dresser, with legs on the floor. There is a visible space under the vanity, which looks more modern than built-ins. Some people will take even vintage furniture and repurpose them into a vanity!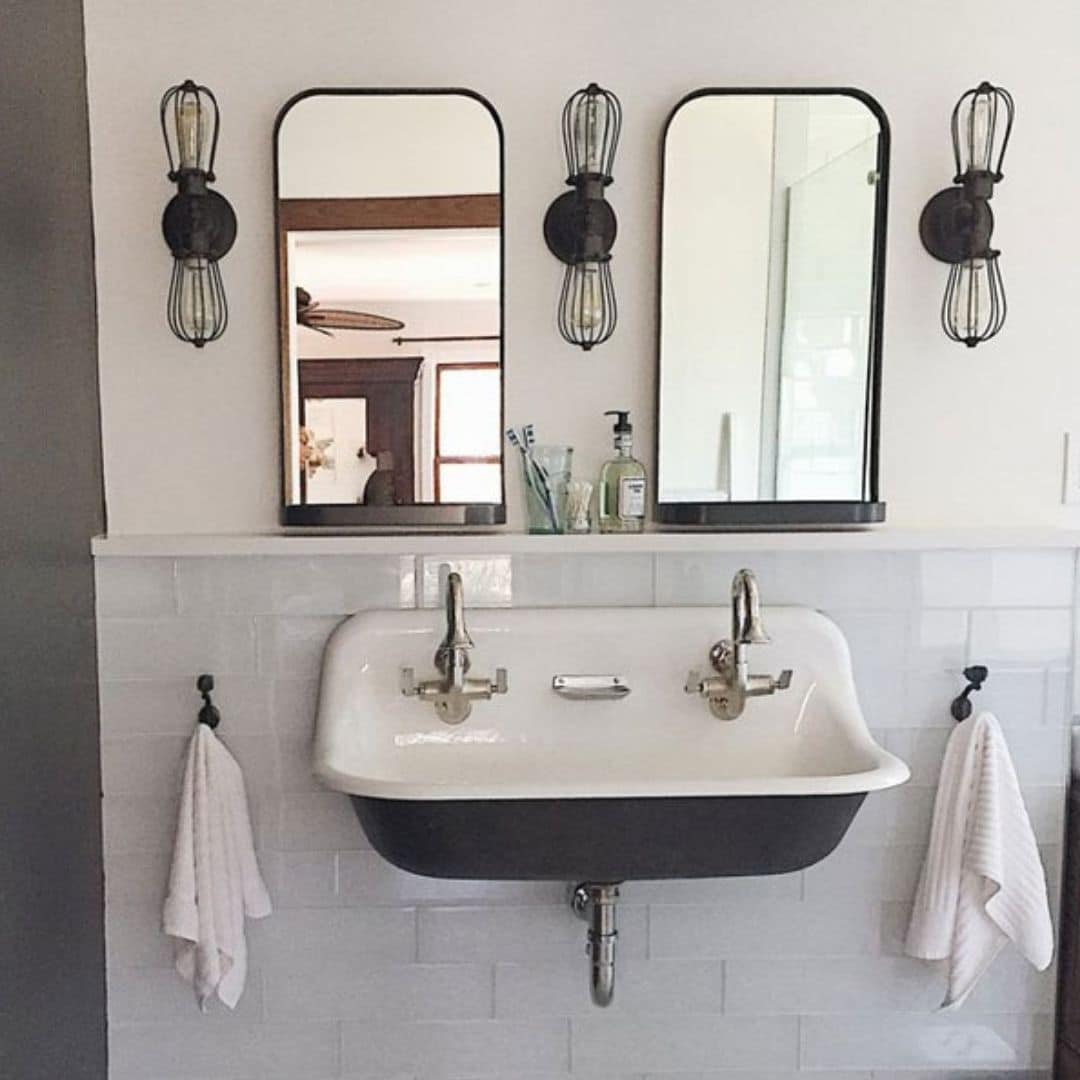 Floating Vanities
Floating vanities are built into the wall and do not touch the floor. These are ultra-modern and tend to lean more towards minimalist designs.
Consider Storage & Cleaning
In some bathrooms, the vanity is the only storage space available. Do you have a linen closet inside or just outside your bathroom? How many people will regularly use this bathroom? You might choose to add a drawer bank, or roll-out shelves if space allows. Take a look at this link about organizing your vanity space.
Cleaning
Bathrooms tend to be one of people's least favorite places to clean. The vanity can easily become a catch-all for clutter and mess. You want to choose styles and materials that work with your lifestyle. You want to consider what kind of sink and faucet you want, the material of the drawers, and the vanity top. 
Choosing an under-mount sink will help you keep the surface clean, as there is no line around the sink where dirt and grime can accumulate. The drawers and body of the vanity should come pre-sealed if they are wood or if they are painted. Additionally, choosing a vanity with an open space under it will require you to clean underneath it.
As far as vanity tops, most people choose between acrylic or stone. Acrylic is easy to maintain, but may not be very resistant to heat. An unattended curling iron can seriously damage the surface. A stone top such as granite requires regular sealing, while a quartz top can be pricer. Either way, each option comes with its pros and cons.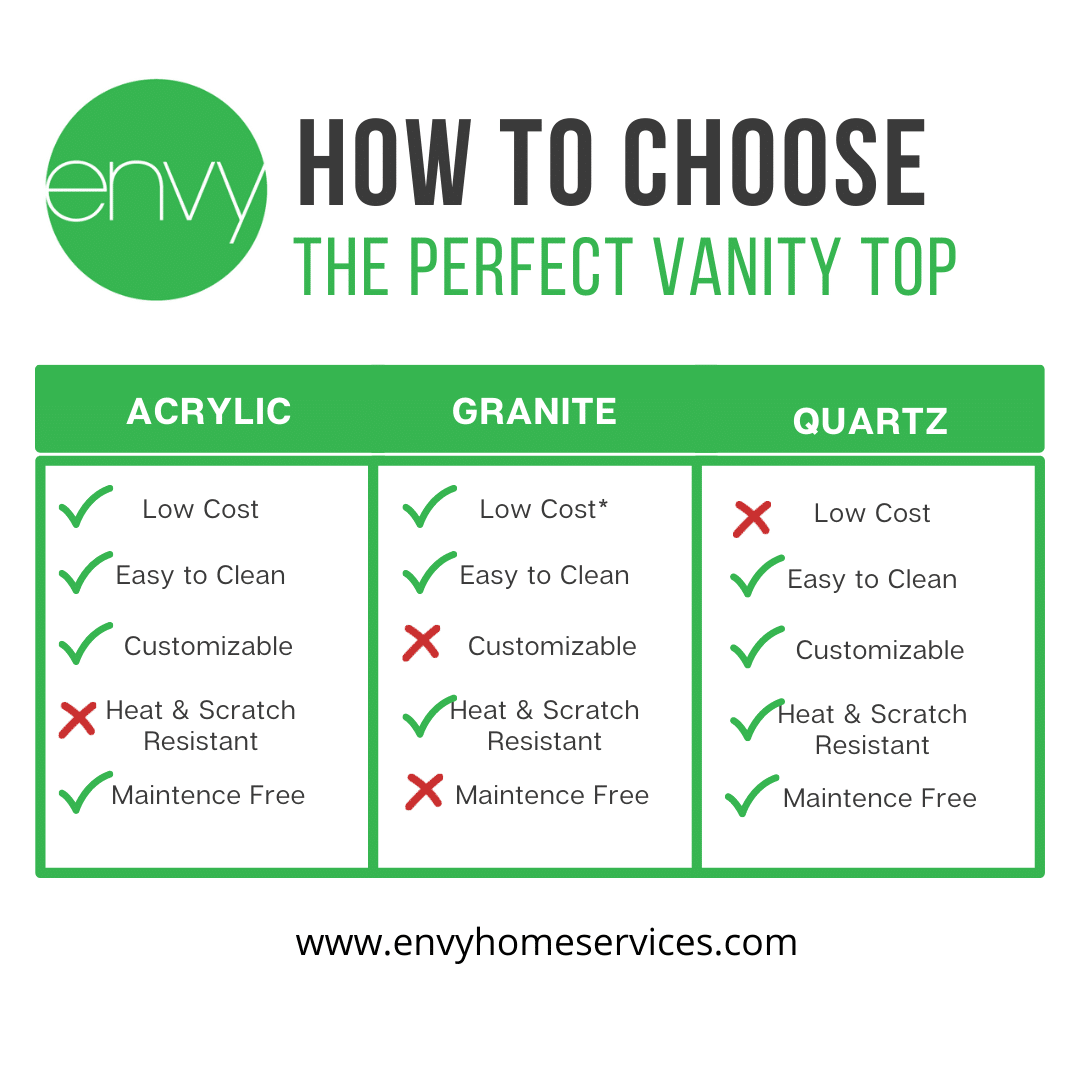 Installation
The last piece of the puzzle is the installation. Whether you are doing a full bathroom remodel, or only replacing the vanity, you should hire a professional to install it if this is not something you've done before. Is this your only bathroom? Take a look at this guide on surviving a renovation on your only bathroom. When it is time to install the vanity, the installer will adjust the plumbing as needed to accommodate the new vanity. If you are adding a second bowl, the installer may need to move or extend the existing plumbing accordingly. The vanity top and sink may be separate, and also need to be installed.
Conclusion
To narrow down your choices to find the perfect bathroom vanity, first, you have to know your space limits. You may or may not be able to add a double vanity if that is what you want. The goal is to create a focal point in your bathroom. Choosing an interior design style will help you make design decisions based on the rest of the bathroom. From there, you will choose either a built-in, standing or freestanding vanity. Each has unique qualities that might be appealing to you. You'll want to consider your storage needs, and how much time you have to clean and maintain the vanity. Once you have your vanity chosen, consider how you can be strategic about your remodel.
More Bathroom Remodeling Posts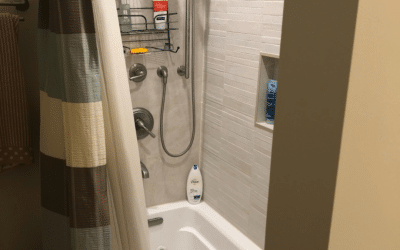 Elmhurst, IL full bathroom remodel, completed back in 2019. This bathroom needed some layout changes. You'll notice we remove a wall in order to open up the space between the toilet and shower. We removed the standing shower, and replaced it with a tub/shower...
Schedule a Free Consultation Today
To see the talented Envy Home Services team transform your underused or outdated space into the sunroom, kitchen or bathroom of your dreams, reach out today. We offer free estimates and no-pressure consultations, so give us a call at 888-864-0433 or fill out our online form to get your project started!