Choosing the tile for a kitchen backsplash or a bathroom does not have to be impossible. If you have no idea what direction you want to go with your tile, a classic subway tile is always a good choice. However, a subway tile need not be boring or basic. Here are five subway tile ideas that are anything but basic.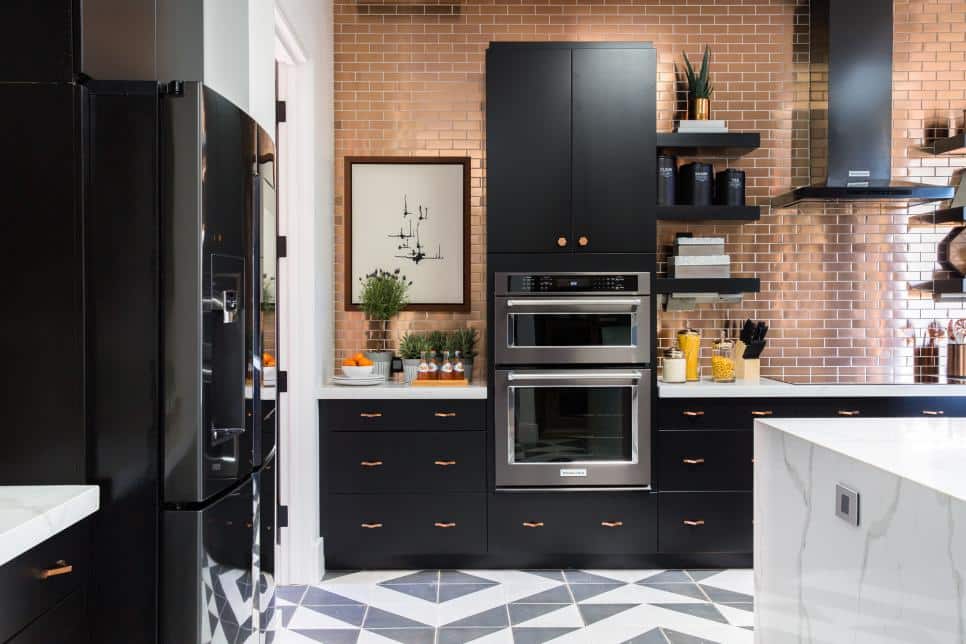 Break Up the Pattern with Another Color or Tile
One of the classic subway tile ideas is to break it up with another tile. The second tile can be the same size, but a different color, or something completely different. Consider choosing the same shaped tile but in a different size. A look like this is especially appealing in a galley-style kitchen, where all the cabinets are running parallel to dry the eye down like a hallway.
Go With a Unique Color
The backsplash in a kitchen is generally the focal point, as it sits at eye level. You can choose a bold color and use this space as an accent wall. In addition, you can easily inject color into a bathroom with a colored subway tile. Make sure not to do it though! Check out this post about the 10 Dos and Dont's of a beautiful tile backsplash.
Change Up the Pattern
Subway tiles need not be horizontal. Consider your other choices! You could go the opposite, and choose to lay the tiles vertically. Vertical subway tiles look especially good in a standing shower to make the space appear taller. Another modern configuration is a simple stacked pattern, with unbroken vertical and horizontal lines. For an even more interesting pattern, consider a chevron or a basket weave pattern. Note that these two will require more tiles to achieve this look.
Choose a Bold Grout
A simple way to make your subway tile stand out is to choose a bold grout. White tiles with black grout, for example, draw the eye at once and will hide mold or dirt better than white. Take a look at this post we made about choosing the perfect grout color.
Extend the Tile to the Ceiling
If space allows, consider extending the tile to the ceiling. Bathrooms with tall ceilings look classy with tile that goes all the way up the wall. Frame your range hood with tile in the kitchen for a modern look. Place the tile vertically and you suddenly have a space that appears to have very tall ceilings!
Conclusion
Subway tiles are a classic look, however, they need not be boring. Some subway tile ideas that might help make sure your tile doesn't look basic include breaking up the pattern with another tile, or even going with a unique color. In addition, you could change up the pattern of the subway tile for a completely different look. There is also the option to choose a bold grout, or even extend the tile all the way to the ceiling to make a statement out of it.
Envy Home Services is a premier kitchen and bathroom remodeling company serving the Chicagoland north suburbs. We offer kitchen remodeling, cabinet refacing, bathroom renovations, and tub-to-shower conversions. Take a look at our Gallery to see our work!
See More Kitchen & Bathroom Remodeling Posts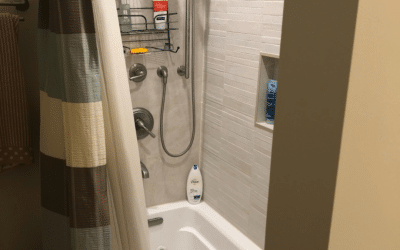 Elmhurst, IL full bathroom remodel, completed back in 2019. This bathroom needed some layout changes. You'll notice we remove a wall in order to open up the space between the toilet and shower. We removed the standing shower, and replaced it with a tub/shower...
Schedule a Free Consultation Today
To see the talented Envy Home Services team transform your underused or outdated space into the sunroom, kitchen or bathroom of your dreams, reach out today. We offer free estimates and no-pressure consultations, so give us a call at 888-864-0433 or fill out our online form to get your project started!