When selling your house, you want to make the necessary repairs to get the best return on your investment. You do not want to over-renovate, as there is no guarantee any buyers will find value in whatever changes you make. On the other hand, you might not get good offers on a house that needs some work. Here is a basic home remodeling checklist of the best home improvements to make before selling your house.
Envy Home Services provides kitchen and bathroom remodels and sunroom additions to the Chicagoland area. Take a look at some of our work in our Gallery, and check out our reviews on Home Advisor!
Update Your Front Door
Nothing in your home gains a higher return on investment than replacing an outdated front door. The front door is the first impression someone will get of your home, and you want it to look nice. Replace your old tired door with a study new one with adequate safety features. This one change is sure to help you sell your property for a fair price.
Remodel the Bathroom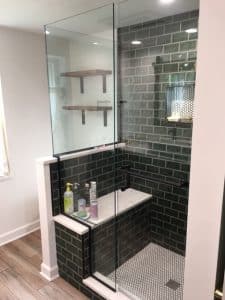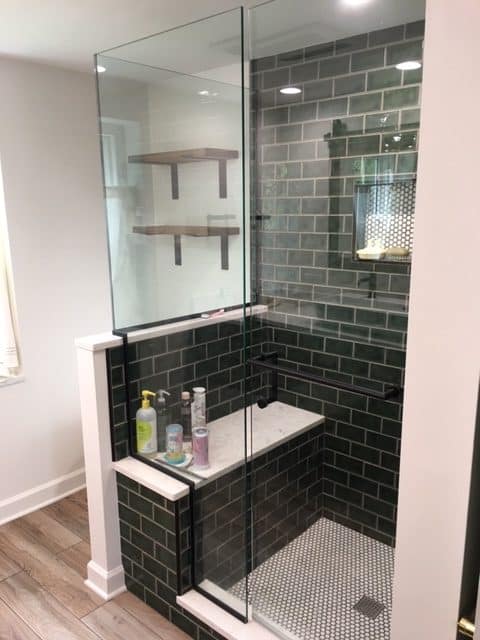 A bathroom remodel is considerably more extensive than replacing the front door, however, it is worth the investment. The bathroom is the most used room in the whole house, even more than the kitchen or bedrooms. The master bathroom alone can have a huge impact on whether or not someone wants to buy your home. See this post Master Bathroom: Features to Add to Your Remodeling Wishlist to see what other people are looking for as far as a master bathroom renovation. Making small updates can help. Consider some of these:
Replace the caulk around the tub

Change out the fixtures

Replace the lighting
If you need more than minor cosmetic changes, consider replacing the vanity or flooring. Take a look at this post about Installing Luxury Vinyl Plank in the Bathroom. Vinyl plank is a great alternative to tile, as it is inexpensive to install and can often go right over existing tile.
Give Your Kitchen a Facelift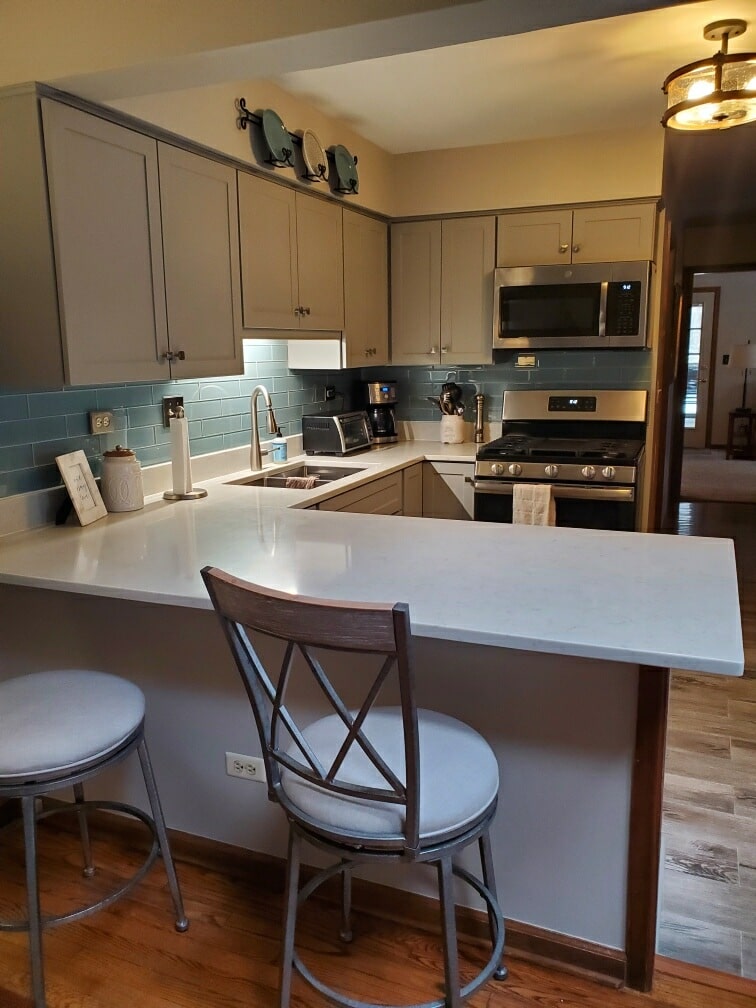 If your kitchen is outdated, consider giving it a facelift. Oftentimes, you can get away with a minor renovation rather than gutting the whole kitchen. One thing that is relatively easy is replacing the countertop. Many people are looking for countertops that are durable and easy to maintain. Take a look at this guide for Low Maintenance Kitchens: Countertop Materials to Consider. For very outdated cabinets, you could choose to reface them rather than replace them. There are several Advantages to Cabinet Refacing, including lower cost and minimal kitchen downtime.
Polish Your Houses' Exterior
Maintaining the exterior is one of the best home improvements to make before selling your home. It will attract new viewers, and help with closing the home. Make sure to remove weeds and edge the sidewalks and driveway. Trim bushes and trees and throw down some fertilizer. Take care to choose low-maintenance plants to include in your yard.
Conclusion
The best home improvements to make before selling your house include the bathroom, kitchen, flooring, and exterior spaces. Update an old front doorway for the biggest bang for your buck. Remodel the bathroom if it is not all that modern. You might be able to get away with a minor remodel for your kitchen, such as replacing the countertops or refacing the cabinets. Make sure that your landscaping in appealing in order to attract new viewers and eventually closer!
Schedule a Free Consultation Today
To see the talented Envy Home Services team transform your underused or outdated space into the sunroom, kitchen or bathroom of your dreams, reach out today. We offer free estimates and no-pressure consultations, so give us a call at 888-864-0433 or fill out our online form to get your project started!