Planning an affordable bathroom remodel beings in the planning process. Being strategic about your bathroom remodeling choices can significantly cut down the cost of your bathroom remodel. Consider these five swaps to make your bathroom remodel more affordable.
Leave the Tub in Place
As long as you aren't planning to do a tub-to-shower conversion, you may be able to leave your tub in place. Simply replace the tile around the tub and update the plumbing. You could also choose to resurface tubs that aren't cracked or rusted. However, if your tub is leaking into the downstairs, this may be an option for you.
Skip the Tile in the Surround
Another option for planning an affordable bathroom remodel is to skip the tile where you can. Bathroom remodels often have lots of tile – the surround, the floor, and sometimes even along the wall. Going with an acrylic surround instead can save you significantly on materials and labor. Acrylic is less than half the price of tile and takes far fewer man-hours to install. Furthermore, you can choose to replace your shower base with an acrylic pan instead, and simply do the walls in tile.
Go with Luxury Vinyl Plank Flooring
Luxury Vinyl Plank is a great flooring option for two reasons. For one, LVP is water-resistant, making it perfect for a bathroom where flooding can happen unexpectantly. The second reason is that LVP can go over existing flooring. Assume your floor is in good shape (as in not cracked or warped) you can avoid tearing up the floor to install a new one. LVP is especially a good option in old homes in which the tile was sometimes cemented down and very difficult to remove.
Keep the Same Number of Sinks
It is tempting to want to add additional sinks in the bathroom, assuming you have the space. However, consider if realistically two people will be using both these sinks. It may not be worth the extra cost of a larger vanity that can accommodate two sinks, along with all the plumbing and fixtures. 
Keep Your Old Toilet
Is your toilet somewhat new? Keep it if you can. Only change the toilet if you are looking for something different, such as one that is chair height, or oval instead of round. Your installer can let you know if the toilet needs a minor adjustment, such as a new wax ring to stop it from leaking.
Conclusion
An affordable bathroom remodel can be achieved with a few strategic swaps. Consider leaving your tub and only replacing the surround, assuming it is in good shape. Also take a look at acrylic tub systems in order to cut down your labor and material costs. If your floor is in good shape, take a look at vinyl flooring that can go over top of it. Maintain the same number of sinks for your vanity; don't add another sink unless you really think you'll use it. Finally, keep your old toilet if you don't have a problem with it.
Envy Home Services is a premier bathroom remodeler serving the Chicagoland area. We are veteran owned and operated, and do no outsource the labor to other companies. We offer remodels for small bathrooms, master bathrooms, and half-baths. See our Gallery for examples of our work.
More Bathroom Remodeling Posts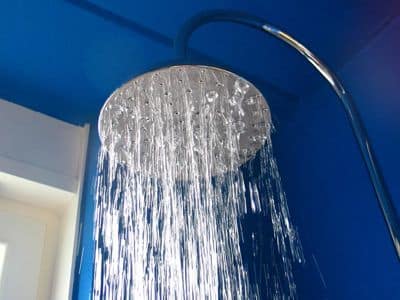 Picking the perfect showerhead for your bathroom is more vital than you might think. After all, it can profoundly impact your bathroom's functionality and morning routine. With many types available, making the right choice can sometimes feel overwhelming. This...
Schedule a Free Consultation Today
To see the talented Envy Home Services team transform your underused or outdated space into the sunroom, kitchen or bathroom of your dreams, reach out today. We offer free estimates and no-pressure consultations, so give us a call at 888-864-0433 or fill out our online form to get your project started!