An enclosed porch is an excellent way to add square footage to a home for various uses. Often, enclosed porches serve as mudrooms, rec rooms, dens, or multipurpose rooms. If you are considering enclosing an existing porch, here are five tips to help you design a perfect enclosed porch.
Which Elements of an Enclosed Porch are Important to You
Everyone has their idea of what they think is essential for an enclosed porch to have. Talk with the members of your family to discuss some of the following questions:
How much of the year do you want the enclosed porch to be comfortable?

What will this room be used for?

How sunny or breezy is the spot you plan to put your enclosed porch?

How much seating will need to fit inside?
Consider the Silhouette of Your Home
Some porch enclosures are built under an existing part of the house, while others are separated. Take a look at the shape of your roof. Most people want a new addition to their home to look like it fits in with the rest of the house. When it comes down to roof shape for an enclosed porch, it is either a studio roof or a gable roof.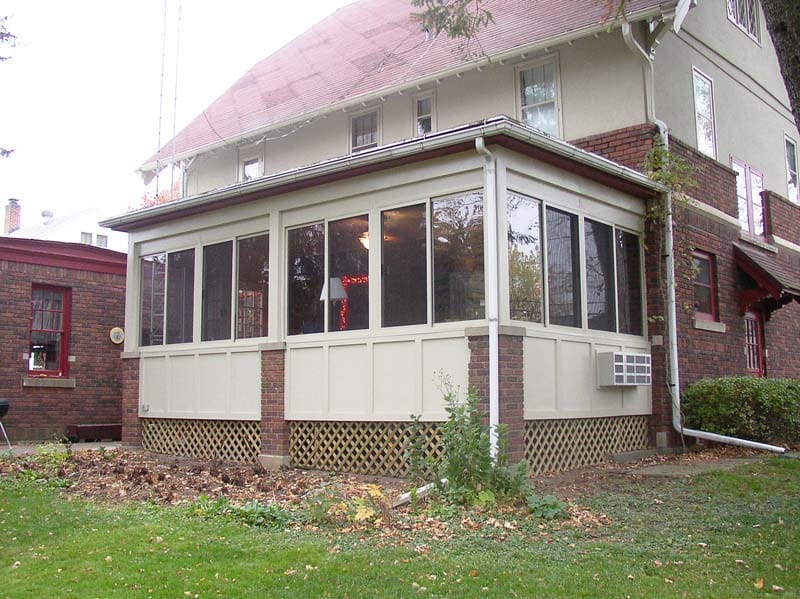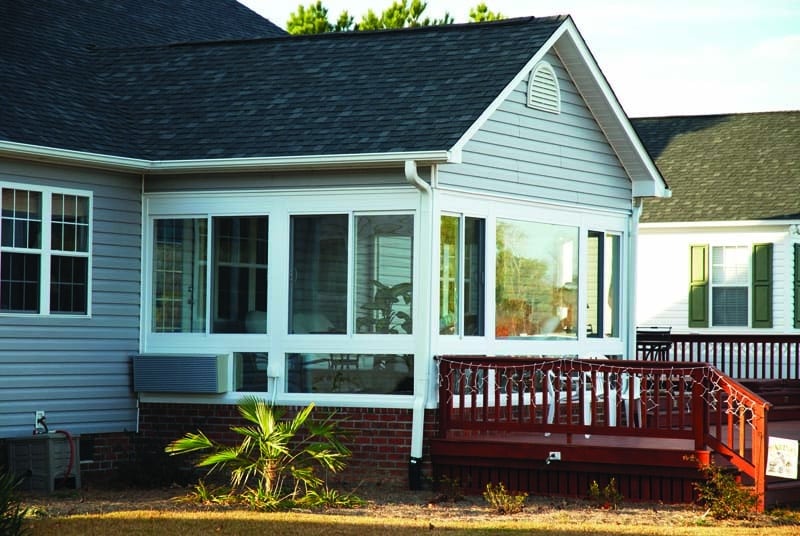 Take a Look at What Obstials Might be in the Way
You might have a perfect spot for your enclosed porch. However, something might be in the way. Consider how easy it would be to move or remove whatever that obstacle might be. Some common obstacles are:
Windows

Balconies

Decks

HVAC Systems
Consider the Enclosed Porch Foundation
What kind of foundation is already there, and is it in good shape? Not all decks are capable of supporting the added weight of a sunroom. The most common enclosed porch foundations are concrete, wood, or you could even choose to get a crawl space for storage, lighting, and plumbing.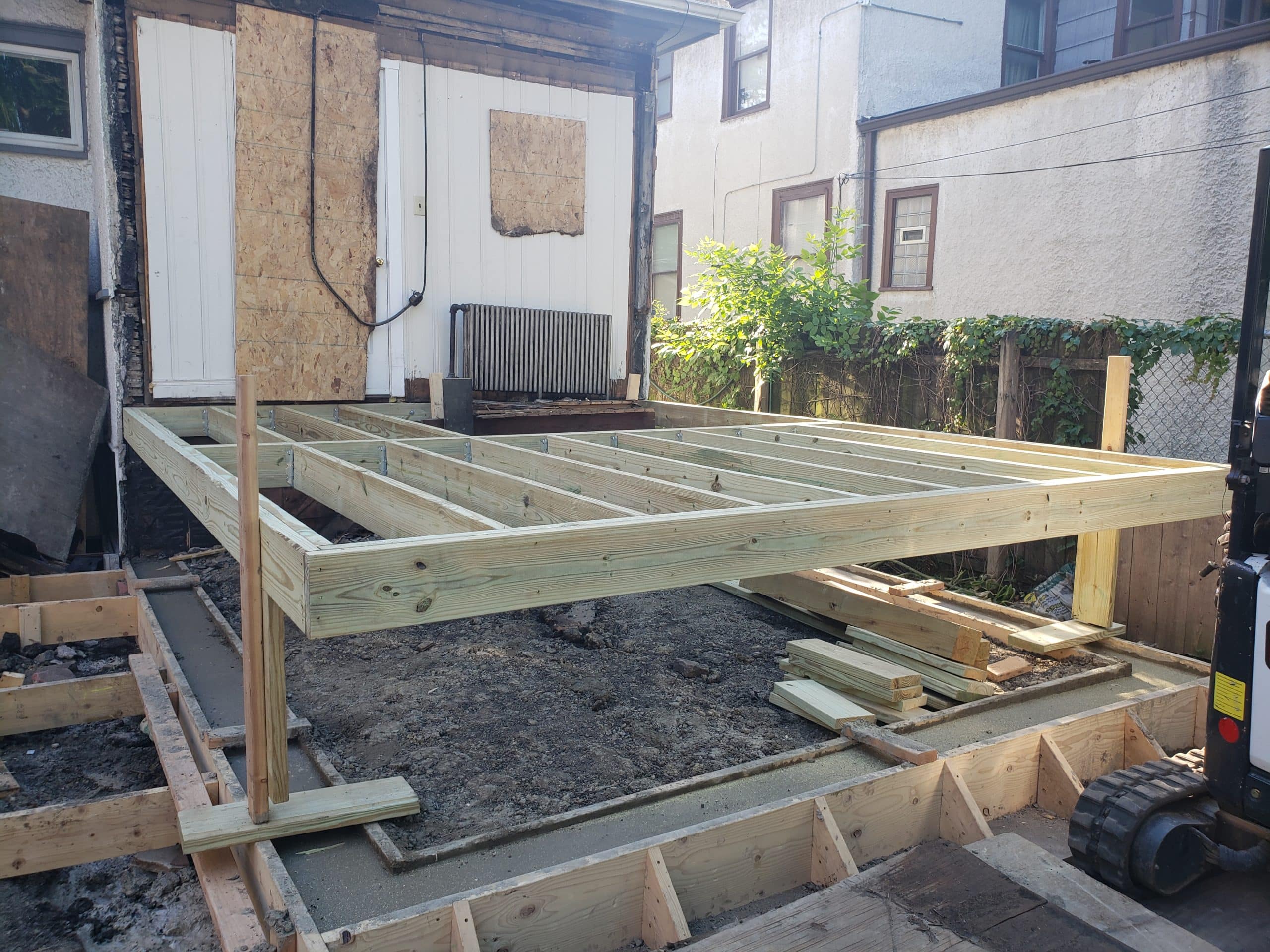 How Will the Porch Transition from Inside to Outside?
The transition from the enclosed porch to inside can be abrupt or seamless, depending on your preference. Some people choose to make the enclosed porch match the decor they have inside, so it appears to be another room inside the house. Others like that the porch is a separate space and make it more outdoorsy furniture and decor choices.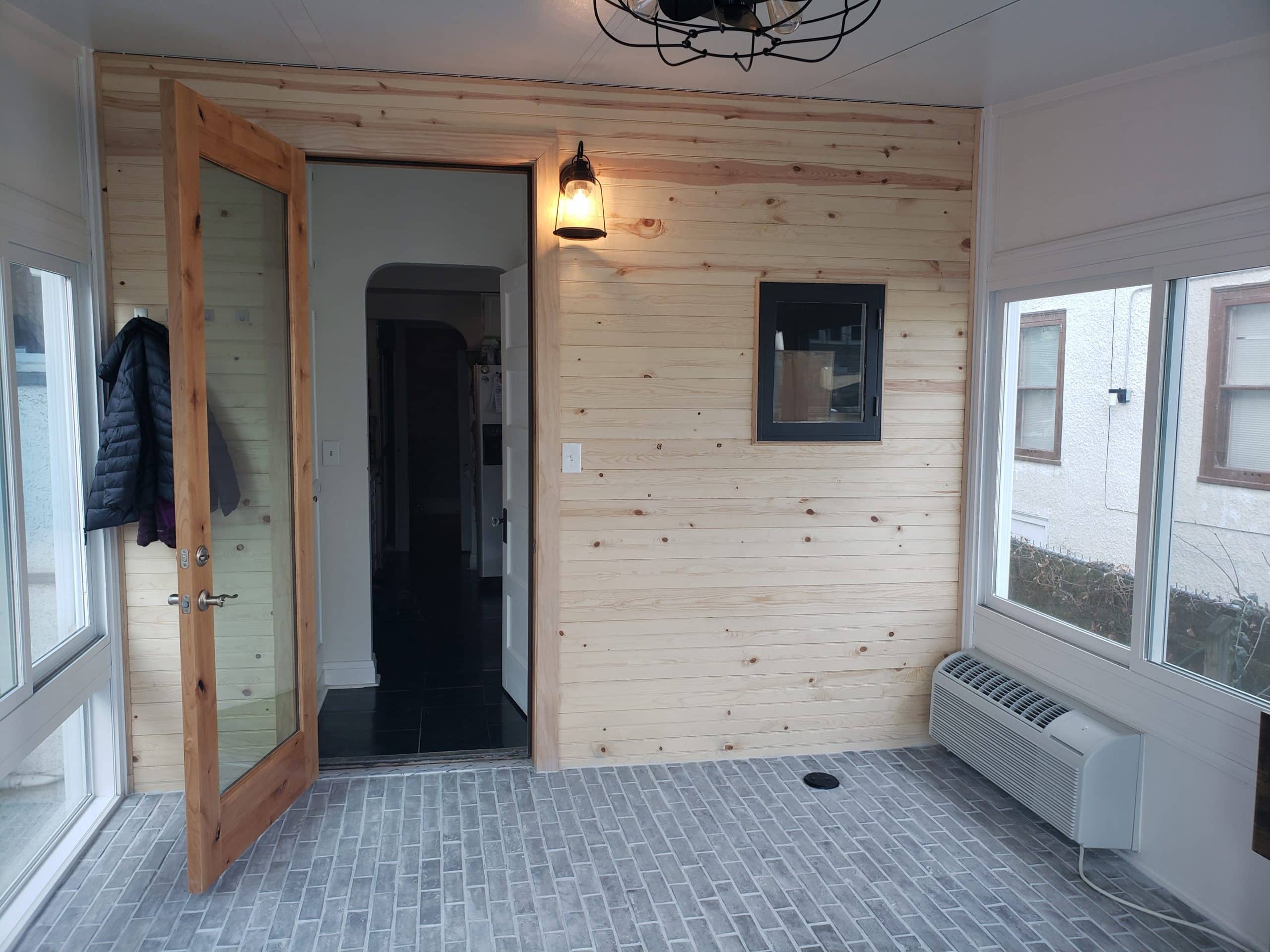 Conclusion
There are several factors when you want to design a perfect enclosed porch. It would help if you considered what essential functions you expect your enclosed porch to serve. Take a look at your home to help you decide on the porch's roof shape. Consider the obstacles that might be in the way of your perfect enclosed porch and what options might be available to remove or move them if possible. What foundation will you use? Is your existing foundation in good shape, and can it support the weight of a sunroom? Lastly, think about how you want your sunroom to transition into your home.
Envy Home Services is a veteran-owned sunroom custom contractor. We offer enclosed porches, all-season, and three-season rooms, and screen rooms to the Chicagoland Area. Please take a look at our reviews on Home Advisor to see what our customers are saying!
Schedule a Free Consultation Today
To see the talented Envy Home Services team transform your underused or outdated space into the sunroom, kitchen or bathroom of your dreams, reach out today. We offer free estimates and no-pressure consultations, so give us a call at 888-864-0433 or fill out our online form to get your project started!