Home Remodelers Serving Hoffman Estates, IL
Envy Home Services is a premier home remodeler serving Hoffman Estates, IL. We offer kitchen and bath remodeling, along with sunroom additions. Our office is veteran owner and operated. You can expect superior quality installations and excellent customer service.
Why Work with a Local Contractor?
Many people choose to work with us because we are local. When you work with a local contractor, your money stays within your community. Our contractors work in the communities they live and are truly invested in providing quality work. Because we are a regular Hoffman Estates, IL home remodeler we know exactly which permits we need and who to reach out to for permits and licenses. Work with someone familiar with your area who can give you the best recommendations!
See Our Work in Hoffman Estates, IL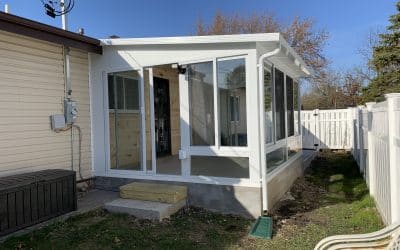 Hoffman Estates, IL studio roof sunroom, finished in 2019. The homeowners started with a wooden deck with a pergola. The old deck was rotting and there were areas were the floorboards had already been removed. Additionally, there was an area where the deck extended...