You have reached a pivotal point in your kitchen remodeling journey. Finally, you've chosen your cabinets and countertops, and you know the plan for your floor. You've even picked out the perfect backsplash to tie the whole thing together! However, there is one step that remains – choosing the grout color for the backsplash. The grout color may not seem like a hugely important detail. However, it can dramatically change the look of the backsplash tile you've chosen. Therefore, we have put together this guide to show you how to match the grout color perfectly!
Tile and Grout Combinations
Grout comes in just about any color you can think of, including glitter! However, most people choose to go with white, beige, grey, brown, or black. To decide which will go best with your tile choice, let's go over the difference between color and hue.
Color
There are two color families to consider when choosing the grout for a backsplash: cool colors and warm colors. First, take a look around your house. Are you a cool color person or a warm color person? What we mean is, is your home primarily whites and greys, or are they browns and beiges?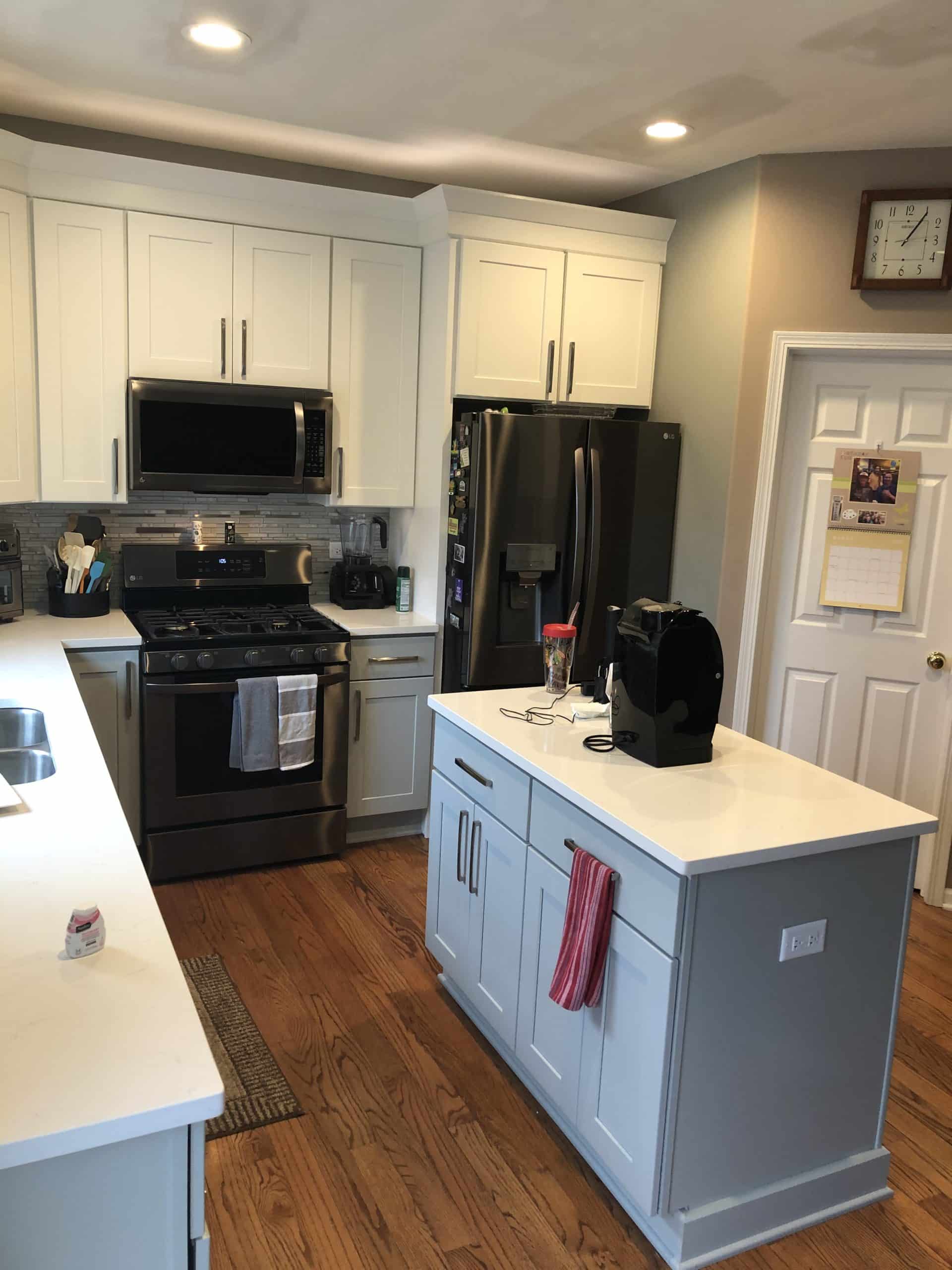 Hue
The tile you choose will also fall into one of these categories. You want to choose a grout color that complements that. Once you determine which color family your tile belongs to, you can choose the hue. The hue is how dark the grout is. You want to choose a hue that either complements the tile or contrasts it.


Grout Color Examples
Contrasting Colors
Contrasting colors are opposites on the color wheel—for example, white subway tiles with black grout. The concept here is to break up one color and make it pop by adding its opposite. This idea can work well in smaller spaces. However, doing this on a large scale can create an illusion of the room being too busy.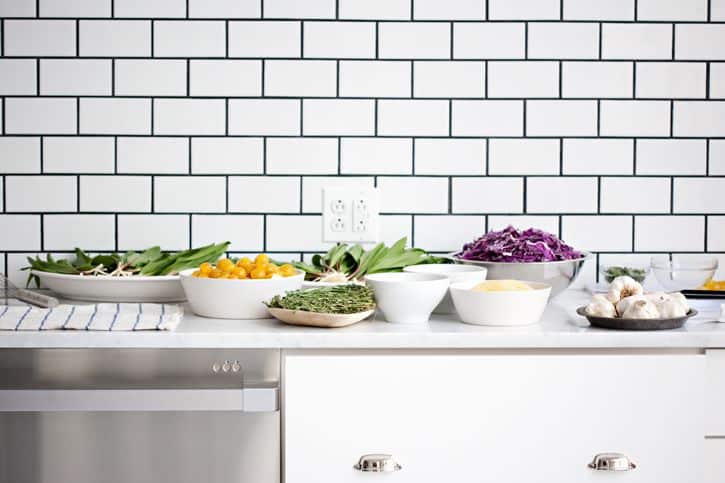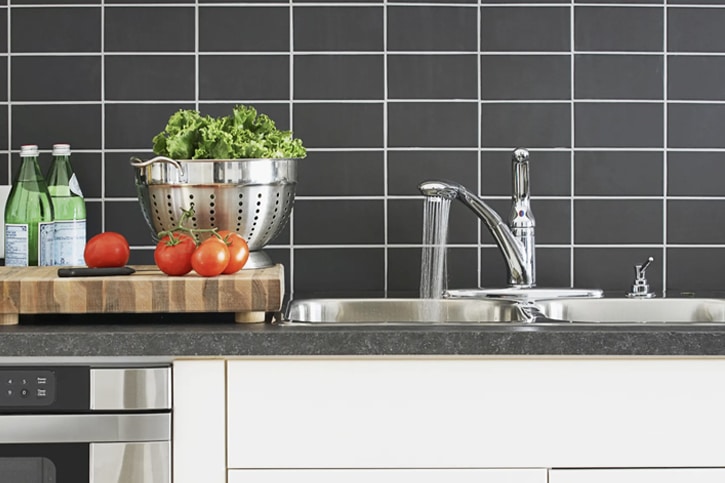 Monochromatic Colors
Monochromatic colors are in the same color family as the tile color you choose but might be different hues. An example would be grey tiles with grey grout. Selecting a monochromatic grout color is a good idea when trying to tone down the tile to look less busy. This kitchen remodel used a grey and white overall, which offers a classic look.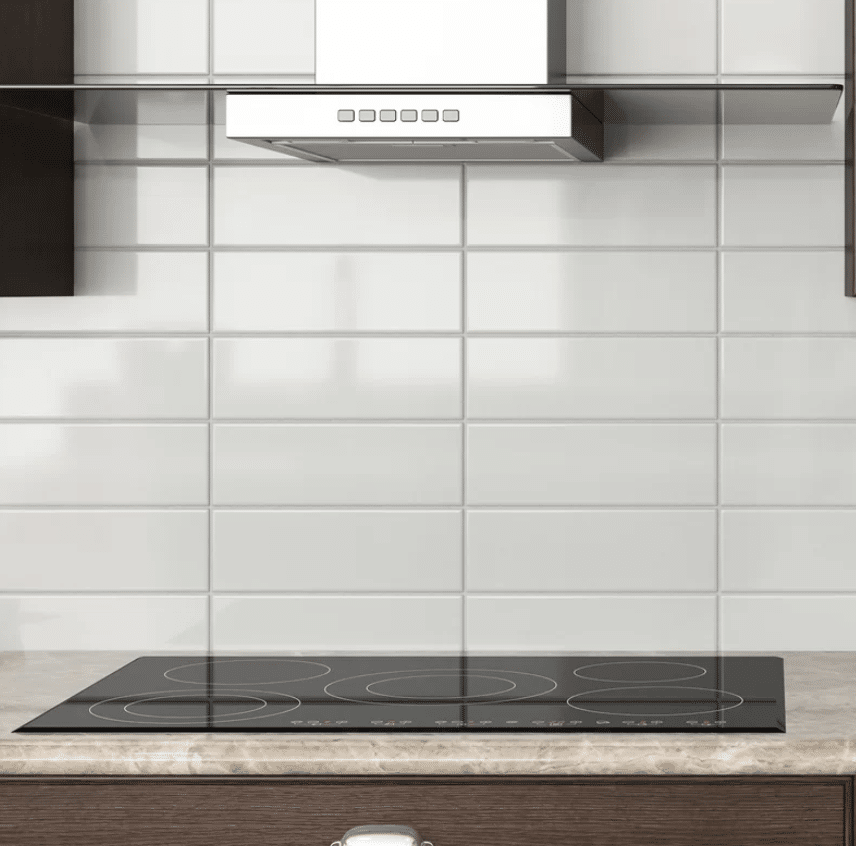 Complementary Colors
Complementary colors are opposite to the same color family. An example would be pairing blue tile with brown grout. The opposite of blue is orange, and brown is a dark orange.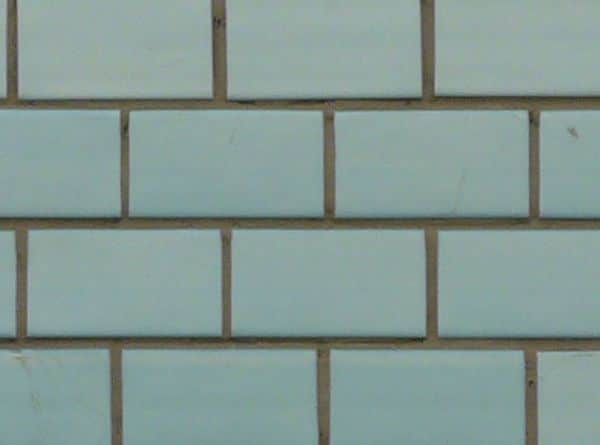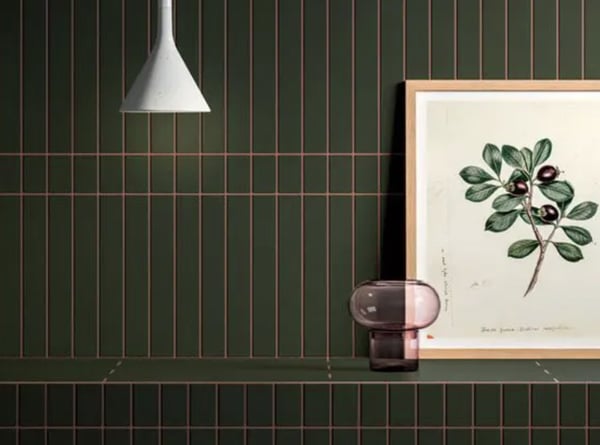 Tertiary Colors
Tertiary colors are the in-between colors of all the primary colors. These colors include yellow orange, red orange, red violet, blue violet, blue green, or yellow green. These grout colors can be achieved through custom matching.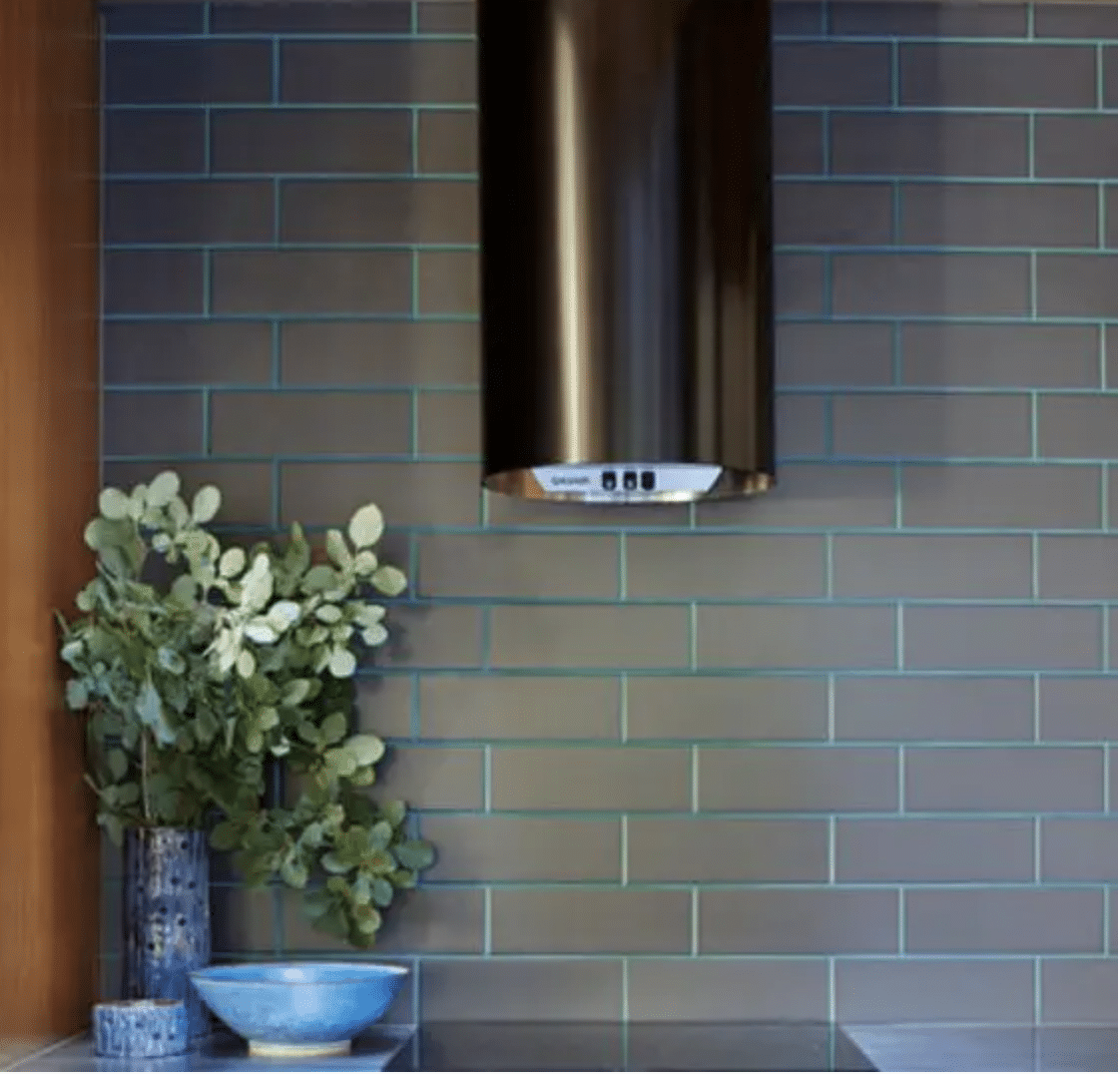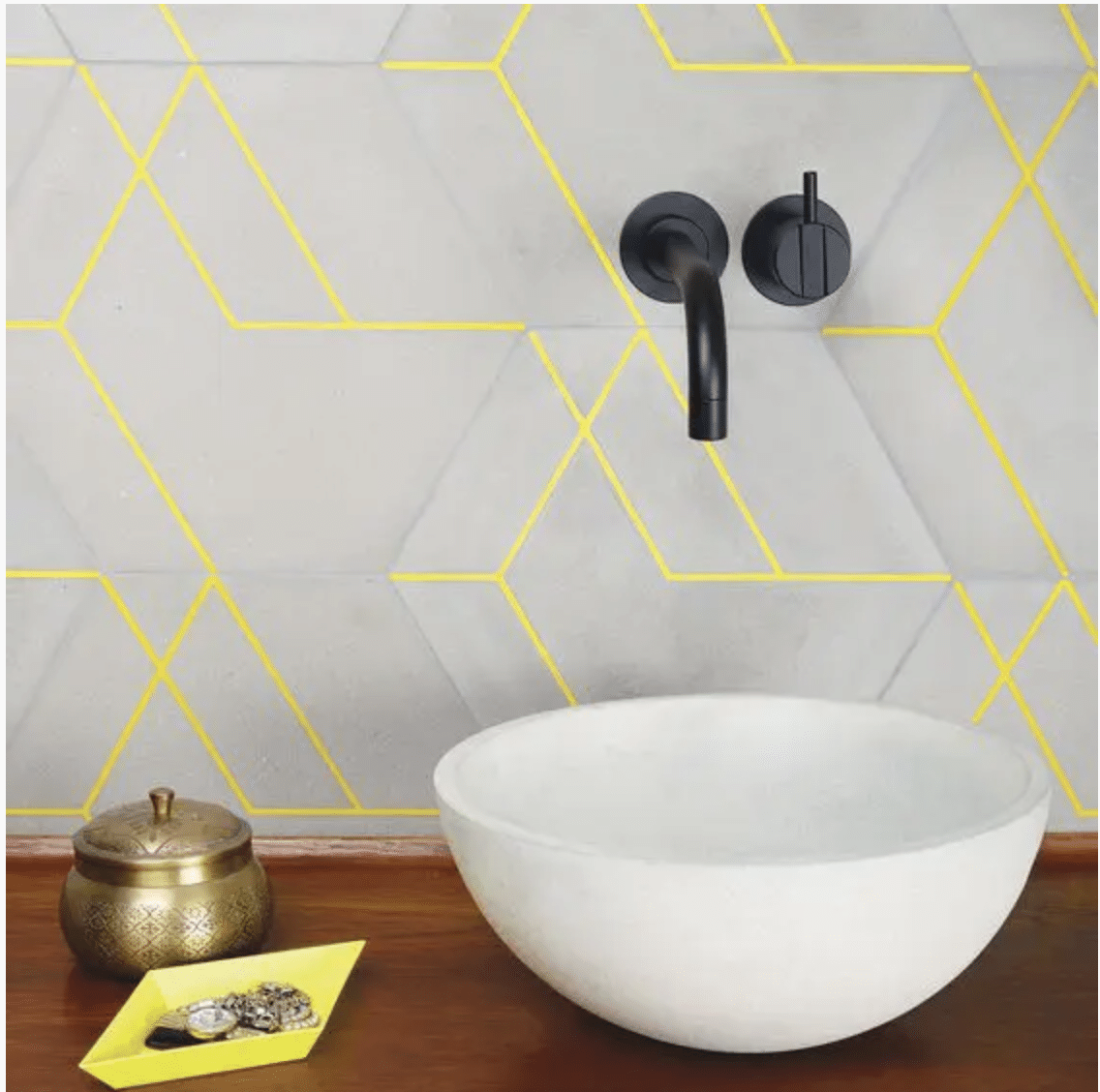 Grout Longevity
Aside from the color and hue choice, we also want to consider grout longevity. You've probably seen the grout in a bathroom grow moldy after some time. Moldy grout is less of an issue in a kitchen. However, staining is more of a danger. Anything oily or greasy can leave grout stained. The way around this is to choose a darker grout color where this will not be so obvious or make sure to seal the grout regularly. In addition, grout can crack over time and can be spot repaired. However, if you have custom mixed the grout, you might run into issues on matching the grout color later.
Conclusion
Grout comes in various colors and can even be custom matched to achieve a specific look. To decide which grout to use, you'll want to look at the tile you've chosen to make a few decisions concerning color and hue. For example, the color will determine how busy you want the backsplash to look or how toned down. In addition, you want to consider the longevity of the grout you choose, as staining and future color matching can be an issue. Overall, you want to carefully consider which grout will look best based on your tile choice and the design you want to achieve.
Envy Home Services offers kitchen and bathroom remodeling services to the Chicagoland Area. We cover areas like Arlington Heights, Hoffman Estates, Palatine, Naperville, and Most Prospect. Contact us for information or to receive a free home improvement quote.
SCHEDULE A FREE CONSULTATION TODAY
To schedule a free in-home consultation, give Envy Home Services a call at 888-847-7954 or fill out our online form. We remodel better, so reach out today and get your kitchen remodeling project started!