Trust the Top Tub-to-Shower Remodelers in Northern Illinois
Many homeowners have bathroom tubs that they just don't use. Others prefer the safety and convenience of a shower over a tub. When Illinois homeowners want to add functionality and space to their bathrooms, they turn to the professional team to perform tub to shower conversions at Envy Home Services. Since 2006, we've been converting unwanted tubs into beautiful showers that add value, comfort and ease to area homes.
Beautiful Tub to Shower Conversions
Envy Home Services offers free in-home consultations which allow our talented designers to see exactly what you want for your bathroom. We always work with your space, budget and style preferences when we begin a tub-to-shower conversion.
Our partnerships with top bathroom product vendors give you access to a wide variety of tile and acrylic shower basins, showerheads, handles and other bathroom features. Envy bathroom products come in versatile colors, patterns and textures. You can design an attractive, modern bathroom that looks exactly how you want it to.
The Conversion Process
During the conversion process, Envy tub-to-shower remodelers will carefully remove your tub. Next, we install a 2" easy-flow drain and finalize the last touches on your new shower. We strive to provide timely, reliable services and always leave your bathroom in the best shape possible.
Throughout the tub-to-shower conversion process, Envy technicians will treat your home as if it were their own. When we leave your home, you'll have an accessible, beautiful, durable shower and a finished bathroom that's clean and ready to be used.
Tub to Shower Conversion Posts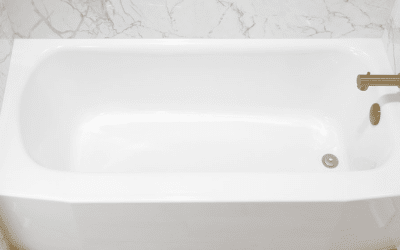 The bathroom is the most used room in the home. Therefore, it sustains a lot of wear and tear. That said, at some point in your time as a homeowner, you will likely want to remodel the tub area. While this can be an expensive endeavor, opting for a bathtub insert can...