Acrylic Shower and Tub Systems
Replacing an existing shower with an acrylic shower system is a fantastic option if you are looking for an affordable remodeling solution. These superior quail, cost-effective showers and tubs are designed with longevity in mind. Choose acrylic if you are looking for a completely customizable, fast shower or tub remodeling solution.
Stunning Acrylic Walk-In Showers
Perhaps you're thinking it's time to Ditch Your Bathtub! In that case, an acrylic system is an excellent option to convert your tub into a standing shower. A conversion to a walk-in shower generally requires very few adjustments and can be completed quickly.
Acrylic shower wall systems is highly customizable. These walls come in three pieces rather than a one-piece system. We do this to ensure the walls will not be damaged when a house shifts throughout different seasons. You can choose acrylic shower walls that look like tile, flat surfaces, or custom acrylic shower walls. You can expect:
Easy Maintenance: No more scrubbing mildew and mold from grout lines! Acrylic is non-porous and easy to keep clean and maintain.
Customizable: Choose from a variety of panel looks, and add useful accessories such as grab bars, shower seats and more!
Durability: These showers are meant to last! They won't stain, chip, or crack with age.
Fast Installation & Satisfaction guaranteed!
Beautiful Bathtubs That Will Last
Acrylic tubs are high quality and budget friendly. We source all our acrylic tubs from BCI Acrylic, local to Libertyville, IL. These bathtubs are low-maintenance, durable, and come in a variety of design options. An acrylic bathtub is:
Easy to Clean due to its non-ports, naturally mold and mildew resistant surface. No need for special cleaning supplies.
Comes in a variety of styles to match the rest of your decor. Available in white, bone, bisque, and more!
Durable with scratch, chip, stain and fade-resistant finishes. Acrylic tubs will endure for many years without losing their high-quality look.
Fast, high quality Installation by our world-class team of installers.
See Our Posts About Acrylic Tub and Shower Systems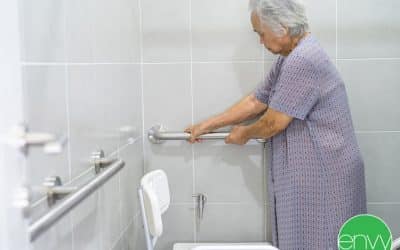 An accessible bathroom allows you to accommodate the needs of young children, older family members and loved ones with limited mobility. To ensure they can comfortably and safely use this room, make sure to follow these five essential bathroom safety tips. See Our...
Schedule a Free Consultation Today
To see the talented Envy Home Services team transform your underused or outdated space into the sunroom, kitchen or bathroom of your dreams, reach out today. We offer free estimates and no-pressure consultations, so give us a call at 888-864-0433 or fill out our online form to get your project started!