On average, a bathroom renovation takes two to three weeks to complete. But do not let this statistic fool you. This disruptive project could feel like an eternity. If you fail to do the necessary preparations, the entire construction would be a living hell.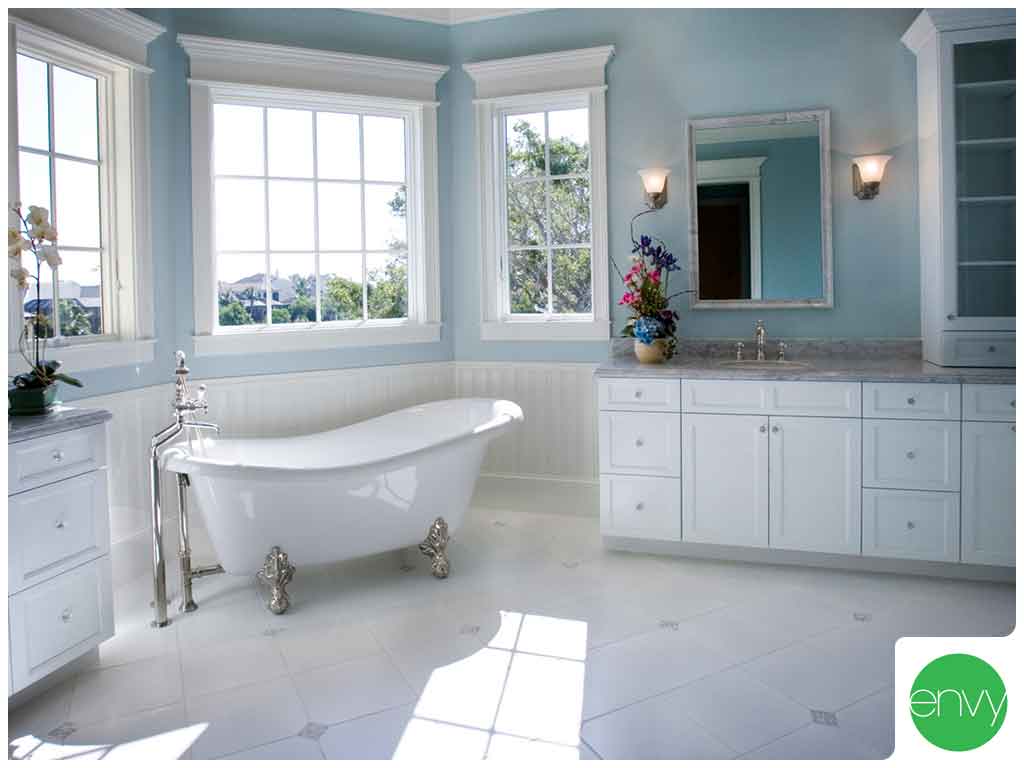 Here, Envy Home Services, one of the leading local bath and kitchen remodeling companies, shares some advice to survive your renovation.
Build a Temporary Bath
If you are remodeling your only bath at home, set up a makeshift one to maintain some sense of normalcy during construction. You could find portable solar showers that can be installed in your backyard at many camping supply stores.
Be Ready for Encroachment
Any honest bathroom and kitchen contractors will admit that the disruption caused by remodeling one room is rarely isolated. More often than not, the construction will affect the nearby spaces. Move out the valuables located outside of the bath under renovation to protect them from the mess and traffic.
Dust-Proof Your Surfaces
A bath renovation can be messy, and the dust it generates hardly stays in one place since the air inside the house constantly moves. Cover as many areas as you can, and install tarps with a zipper by interior doors to help keep your other rooms clean.
Anticipate Delays
Oftentimes, a delay is inevitable no matter how hard you plan everything. Although keeping your project on schedule is the goal of carefully planning every stage of construction, it pays to develop contingency plans in case certain things do go smoothly.
Do Not Take It Too Seriously
Any bath and kitchen renovation contractors will advise you to have fun with it. Camping in your backyard may be inconvenient, but there is always something to be excited about such an experience.
At the end of the day, the construction is just temporary. And the entire remodel will be less stressful to contend with when you keep your eyes on the prize.
Entrust your bathroom renovation to Envy Home Services to plan your project to perfection. Call (888) 847-7954 to schedule your appointment with us and receive a free estimate!