All-season sunrooms are a great addition to have in your home. After all, it helps extend your home's living space and you can do as you please with it. In fact, according to sunroom and enclosed porch contractors, having an all-season sunroom in your home has a lot of benefits. These benefits include: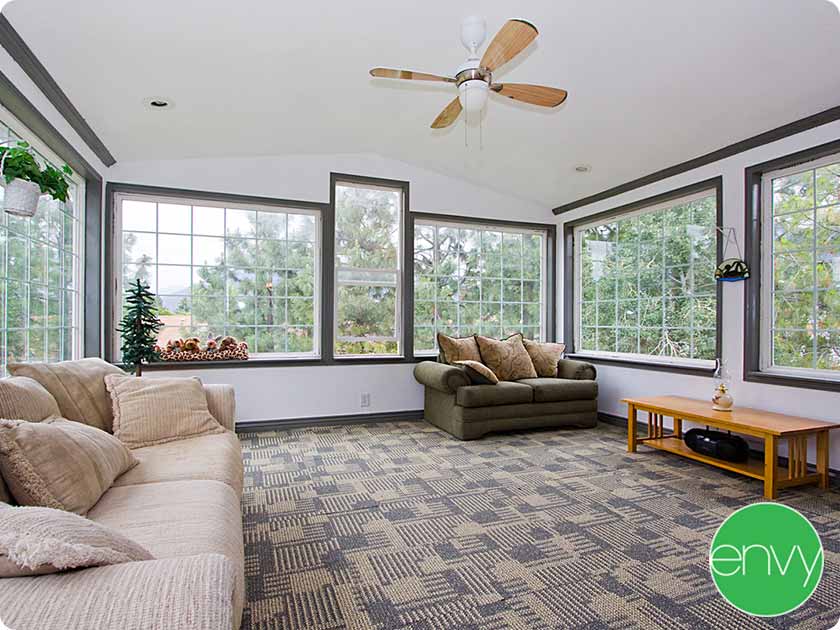 There's no doubt that increasing your property's value is one of the all season sunroom benefits. After all, there are so many things that one can do with that much free space and it allows homeowners to enjoy the outdoors from the comfort of their home thanks to their indoor/outdoor combination. With that in mind, if you have plans of selling in the future, consider adding an all-season sunroom to your property. That way, when you sell your home, you can get as much as you can from the sale.
Additional Space
As stated before, another all-season sunroom benefit is extending your living space. For instance, if you're the kind of homeowner who loves to throw a good party every now and then, sunroom contractors say you can use an all-season sunroom as an extra entertainment and relaxation den.
On the other hand, if your family is starting to grow, you're more than free to convert it into an additional bedroom or living space in case you have extended family members staying with you or if you have a child who's beginning to crave their own space. Alternatively, if you're working from home and you desire a quiet space to work in, then you can also consider turning the sunroom into your home office.
Make your search for custom sunroom companies easier by turning to Envy Home Services, the number one professionals to approach when it comes to sunroom installation and bathroom remodeling services. Give us a call at (888) 847-7954 or fill out our contact form to get a free pricing today!
Schedule a Free Consultation Today
To see the talented Envy Home Services team transform your underused or outdated space into the sunroom, kitchen or bathroom of your dreams, reach out today. We offer free estimates and no-pressure consultations, so give us a call at 888-864-0433 or fill out our online form to get your project started!