A sunroom is a versatile living space that can significantly add to your home's value. You can use it as a dining space, a venue for hosting gatherings, and even as a place where guests can stay overnight. To ensure the functionality of this addition, you must plan it carefully and properly.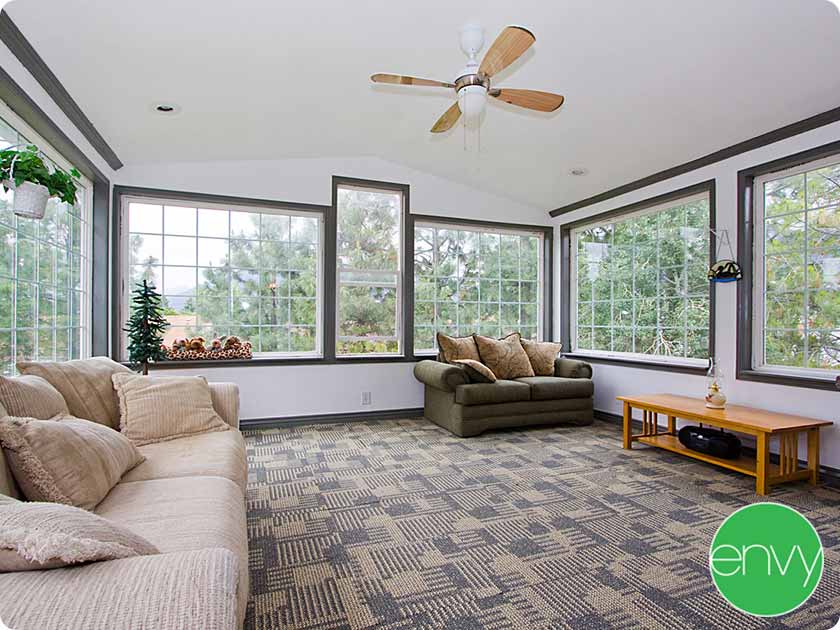 Trusted kitchen contractors share common mistakes you should avoid when planning a sunroom addition.
Thinking All Sunrooms Are the Same
Sunrooms come in a wide range of styles and their quality depends on the contractor who installed them. Some companies may offer this addition at a lower price than others but the quality may suffer. On the other hand, some contractors only use top-grade materials for their sunrooms. When hiring a home addition contractor, ask about the materials they use, and do your research.
As one of the best home addition and kitchen remodeling companies in the area, you can count on Envy Home Services to take care of your project. Our skilled team will guide you through the entire process of your home addition project. We also only use high-quality materials in all our home improvement projects.
Forgetting to Consider the Landscaping
Some parts of your landscaping need to be cleared for the groundwork of your sunroom. Once your new addition has been built, you want the space around it to be in good shape. Plan your landscaping ahead of time and make sure there's a seamless transition between your new sunroom and yard.
Failing to Consider Maintenance
Like other rooms and parts of your home, your new sunroom would also require maintenance. As much as possible, choose not only durable but also low-maintenance materials.
Envy Home Services is one of the area's leading home addition and kitchen renovation contractors. Give us a call at (888) 847-7954 or fill out our contact form for a free quote.