An avid baker needs a proper baker's kitchen! Baking requires precise measurements and plenty of space. Otherwise, the dough might not rise or the texture of the pastry may be affected. What are the essential elements of the avid baker's kitchen? The kitchen renovation contractors at Envy Home Services list them in this post.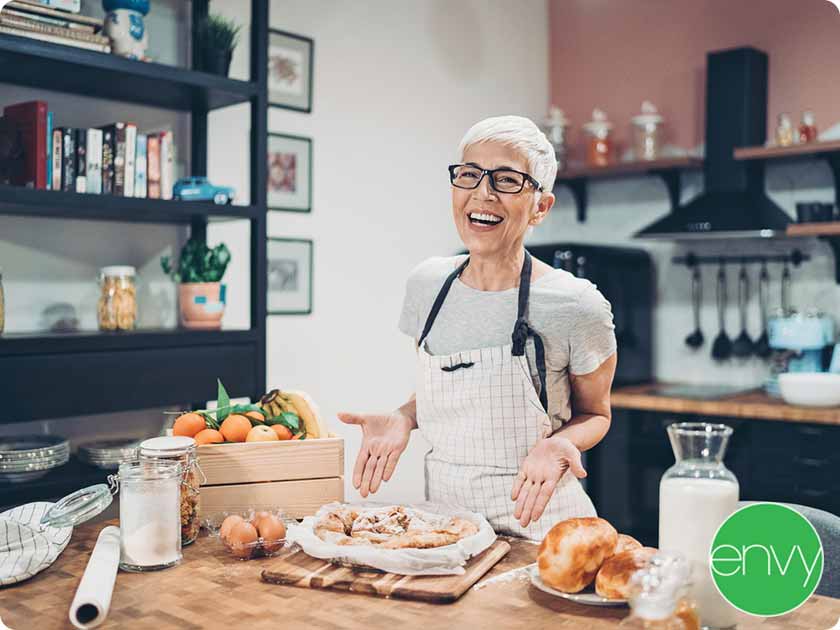 Open Shelves 
Timing is everything in baking. No baker wants to waste time looking for or trying to get ingredients or utensils. You'll have an easier time finding and grabbing ingredients and utensils from open shelves, which also give the illusion of a larger kitchen.
Rolling Carts 
Don't have enough wall space for open shelves? Rolling carts are a functional alternative. It's best to place them near the baker's kitchen counter, so you can easily reach ingredients and utensils when needed.
Double-Mounted Ovens 
If you still have plenty of space and often have friends over, you may want to install double-mounted ovens that can cook dishes and pastries at different temperatures simultaneously. This can help you finish cooking dishes and pastries in time for dinner.
Heat-Resistant Countertops 
You can set leave pies and bread to cool on top of your heat-resistant countertop without having to worry about scorch marks or stains. Your options for heat-resistant countertop materials include engineered stone, granite, quartz, and stainless steel. To learn more about your options, consult a contractor from one of your local kitchen remodeling companies.
Tool Displays 
A fun and practical way of utilizing extra wall space is to use it for a tool display. Rolling pins and breadboards hanging on the wall can double as an art installation that can add a bit of personality to your kitchen.
More Kitchen Remodeling Posts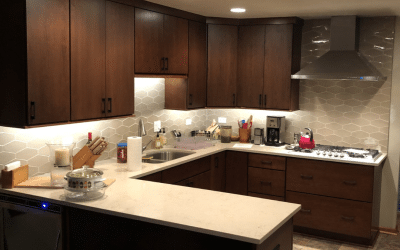 Westchester, IL Kitchen Remodel, completed 2019. We see plenty of kitchens like these in the Chicagoland area! The client wanted to replace the peninsula with the double doors on each side for a more modern option. She wanted to remove the dust-collecting knick knack...
Schedule a Free Consultation Today
To see the talented Envy Home Services team transform your underused or outdated space into the sunroom, kitchen or bathroom of your dreams, reach out today. We offer free estimates and no-pressure consultations, so give us a call at 888-864-0433 or fill out our online form to get your project started!