Tub-to-Shower Conversions are one of the best upgrades you can ever make for your bathroom. Apart from enhancing the aesthetics and functionality of the whole space, it also increases its safety and accessibility. If you are looking to take on this project anytime soon, keep in mind that it is not something you can do on your own.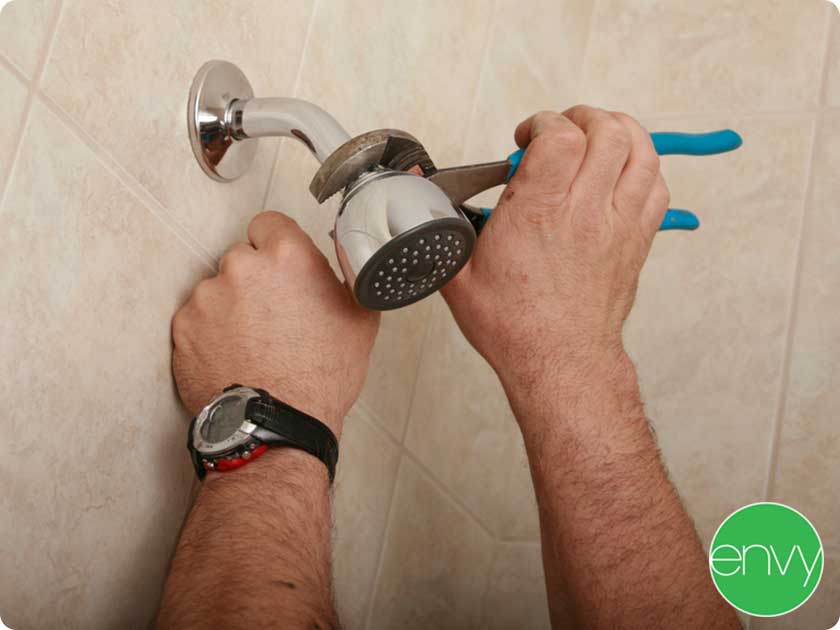 Here's why a tub-to-shower conversion is best left to full bathroom remodeling contractors like us.
It Requires Experience
Tub-to-shower conversion is a process that involves tearing down the bathtub's adjacent wall to access the plumbing, applying waterproof sheeting to walls and floors, and rebuilding walls using moisture-resistant drywall to make way for the base and other shower components. It also takes the bathroom's layout and size into account. Such a remodel takes time, effort, skill and expertise, which is why you need a contractor to help you assess the space and possible solutions.
It Must Follow Local Building Codes
Tub-to-Shower Conversions will likely require permits from the local building department. After all, it involves altering your home's existing structure and plumbing. If you choose the DIY route, you may not be sure if what you're installing is up to code. Failure to comply will not only result in fines but you'll also have to redo the project again, costing you more money. You won't have to worry about securing permits if you leave the job to small bathroom renovation companies like ours.
It Pays Off in the Long Run
One of the most common reasons why many homeowners choose DIY is to save on costs. This, however, only applies to small upgrades. A tub-to-shower conversion is an immense project, and working on it on your own makes it easier for you to commit costly mistakes and deal significant damage to your bathroom space. Leaving the job to the pros might seem expensive at first, but it pays off in the long run since you'll be avoiding the expense of rectifying installation errors.
As one of the leading tub to shower remodelers in the area, Envy Home Services is committed to knowing exactly what you want for your bathroom. We always work with your space, budget and style preferences when we begin this particular remodeling project. Give us a call at (888) 847-7954 or fill out our contact form to schedule a free, no-obligation consultation.