Bathroom remodels are one of the best investments you can make if you want to improve your home's value, function, efficiency and comfort. However, it needs to be done properly to make sure that you get the most out of it. Here are 6 bathroom renovation tips to get you started!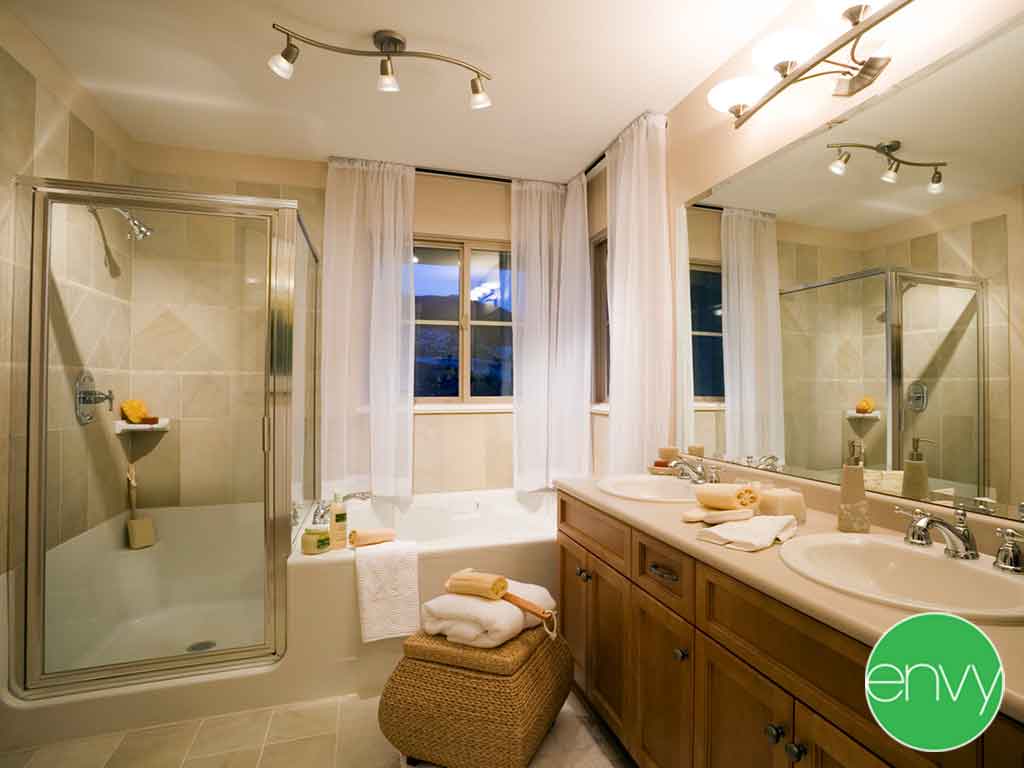 Aside from hiring a reliable remodeling contractor to handle the project, there are other important things to remember to ensure its success. Envy Home Services, one of the trusted bathroom remodeling and sunroom contractors in Chicagoland, shares the dos and don'ts of bathroom remodeling.
1. DO choose the right bathroom surfaces
The surfaces you choose should not only contribute to its looks. They should also be designed to stand against moisture well. It will also help to opt for materials that will make bathroom cleaning a breeze.
2. DO add storage
When planning a bathroom remodel, make sure you don't forget to designate a spot for storing bathroom essentials. Sufficient and clever storage will help make even a small bathroom look bigger than it actually is.
3. DO follow local building codes
Even if your remodel will be a minor one, it's important to follow building codes and secure permits. When you work with trusted remodeling and custom sunroom companies such as Envy Home Services, you won't have to worry about securing those yourself.
4. DON'T Move Fixtures Unnecessarily
Moving plumbing fixtures and lines will require more time and bigger investment. If the plumbing can stay as is, leave it be.
5. DON'T Get Carried Away With trends
Trends come and go. What may be cool now may become outdated in just a few years. If you don't want to keep on updating your bathroom, try not to go with the trends.
6. DON'T forget about lighting and ventilation
When you remodel your bathroom, take it as an opportunity to improve lighting and ventilation. Good lighting design will make your bathroom become safer and more energy-efficient. Meanwhile, good ventilation will help prevent moisture buildup.
Envy Home Services is a premier bathroom and kitchen remodeler serving the Chicagoland Area. We offer master bathroom and small bathroom renovations, and tub to shower conversions. Take a look at what our past clients say on Home Advisor!