Home remodeling is often one of the most time- and labor-intensive—not to mention costliest—part of residing in a house for a while. There will inevitably come a time where your interior will feel dated and stagnant, and you'd like something to change it up, even if only for the eyes. To help, we have made this remodeling checklist to get you started!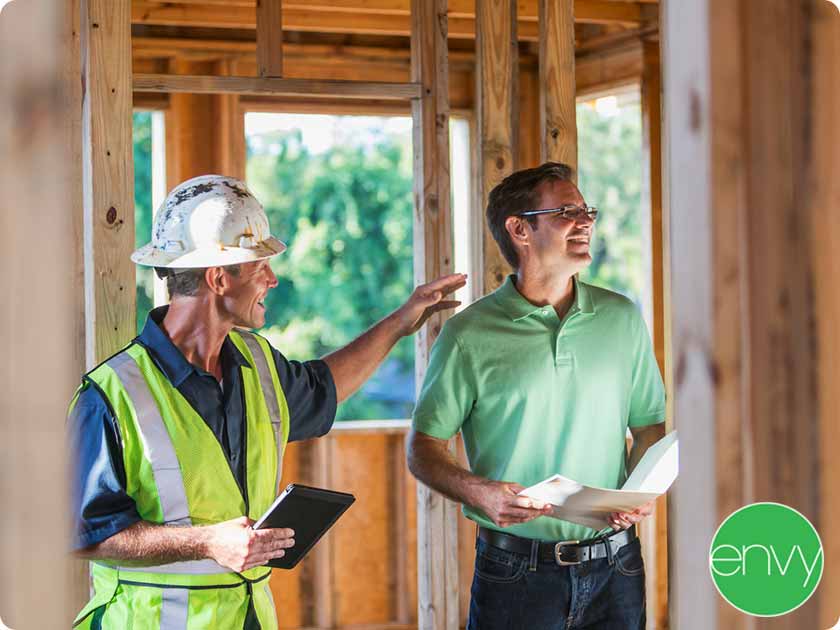 Going at it willy-nilly, however, will strain your resources more than it necessarily should. You need a plan, as most bathroom renovation companies will attest. This usually comes in the form of a checklist.
In today's post, Envy Home Services discusses a basic template for making a whole-home renovation checklist.
Design
First on our remodeling checklist, talk to your contractor about your vision. Provide them a bird's-eye view of the whole thing and your goals in renovating your home. At this stage, your contractor may suggest the needed permits and give you options to secure them, although some screened patio companies, like Envy Home Services, will do that themselves.
Inspection
Check if your existing fixtures, especially electrical lines and plumbing, are up to code before the demolition begins. It's a bad idea to begin the remodel when these components need repairs, as they might be damaged further. At worst, you might have to remove the new additions or redo them because these components have been compromised.
Demolition
You can't make way for the new without tearing down the old. During demolition, we remove and replace the parts of your home that need updating. This may involve something as simple as relocating furniture to a full gut-out which leaves only the skeleton of your home intact.
Additions
There's such a thing as scope or project creep. Try not to add more than necessary to complete your grand vision, or you will stretch out the remodel and hence your finances. Sunroom addition contractors advise staying true to the original contract with your builder and only tweaking additions when they fail to satisfy your initial requirements.
Our expertise in remodeling exterior and interior translates to a smooth project from start to finish. To experience the Envy Homes Services difference, call us today at (847) 463-1815.