Sunrooms are a great addition to any home. They improve the natural lighting and increase the amount of living space inside your home. Not to mention they can boost your property's value. What Are the Advantages of Adding a Sunroom to Your Home?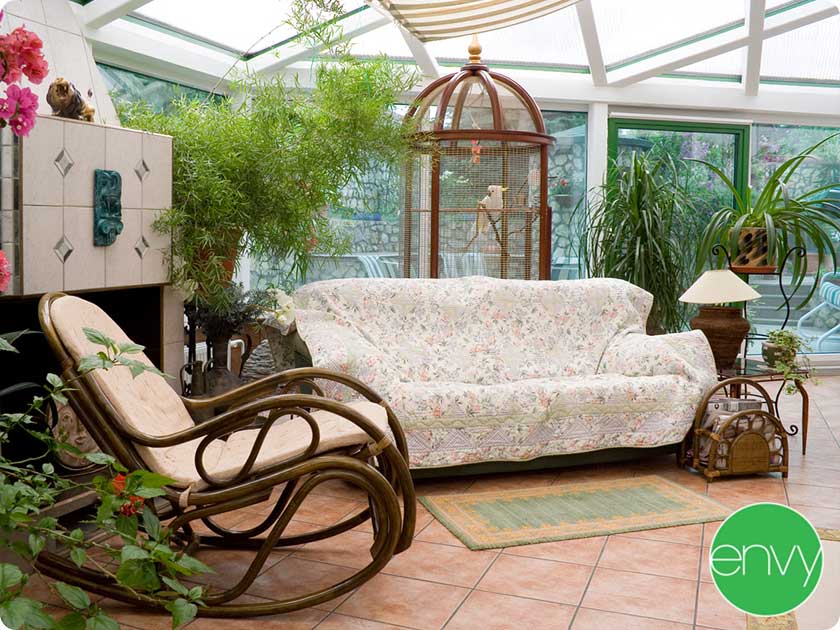 Envy Home Services, one of your trusted screened patio companies, elaborates on their advantages below:
The Advantages of a Sunroom 
Improved natural lighting – Sunrooms have large windows that allow large amounts of sunlight to enter your home. This improves indoor natural lighting, which in turn brightens the mood inside and gives the illusion of a larger interior.

A way to enjoy the outdoors without having to worry about bug pests – Since sunrooms have screened openings, you can soak up the sun without having to worry about bugs and pests.

More living space – A sunroom is a smart choice for growing families since it increases the amount of living space in their homes.
Ways to Increase Your Sunroom's Functionality 
Thanks to the excellent outdoor views they offer, sunrooms are often used as recreational spaces. However, with a few adjustments, you can turn your sunroom into more functional spaces, like:
Home offices – Studies have shown that spending more time in natural settings can help lower stress. If you spend a lot of time working from home, you can set up a home office in your sunroom, where you can feel more connected with nature.

Breakfast rooms – What better way to start the day than eating breakfast in a brightly lit sunroom with amazing views of the scenery outside?

Master suite sunrooms – If you're not a morning person but need to wake up early, you might want to consider building a sunroom next to your master bedroom. That's because exposure to sunlight (which regulates your sleep patterns or circadian rhythms) sends signals to your body to get out of bed.
For more tips on making your sunroom more functional, consult one of your local sunroom addition contractors.
Looking for experienced contractors near you?
Envy Home Services is one of the most experienced home and bathroom renovation companies in the local area, having over 20 years of construction experience. To get a free estimate, call us at (888) 847-7954 or fill out this form.