People are working from home at a rate we have never seen before. For some, it is a welcome change to their routine that allows for more work-life balance. However, others find that being stuck at home having to look at their outdated kitchens and bathrooms all day to be a real drag on their productivity. Here are a few points to consider if you're looking to renovate your home to better work from home.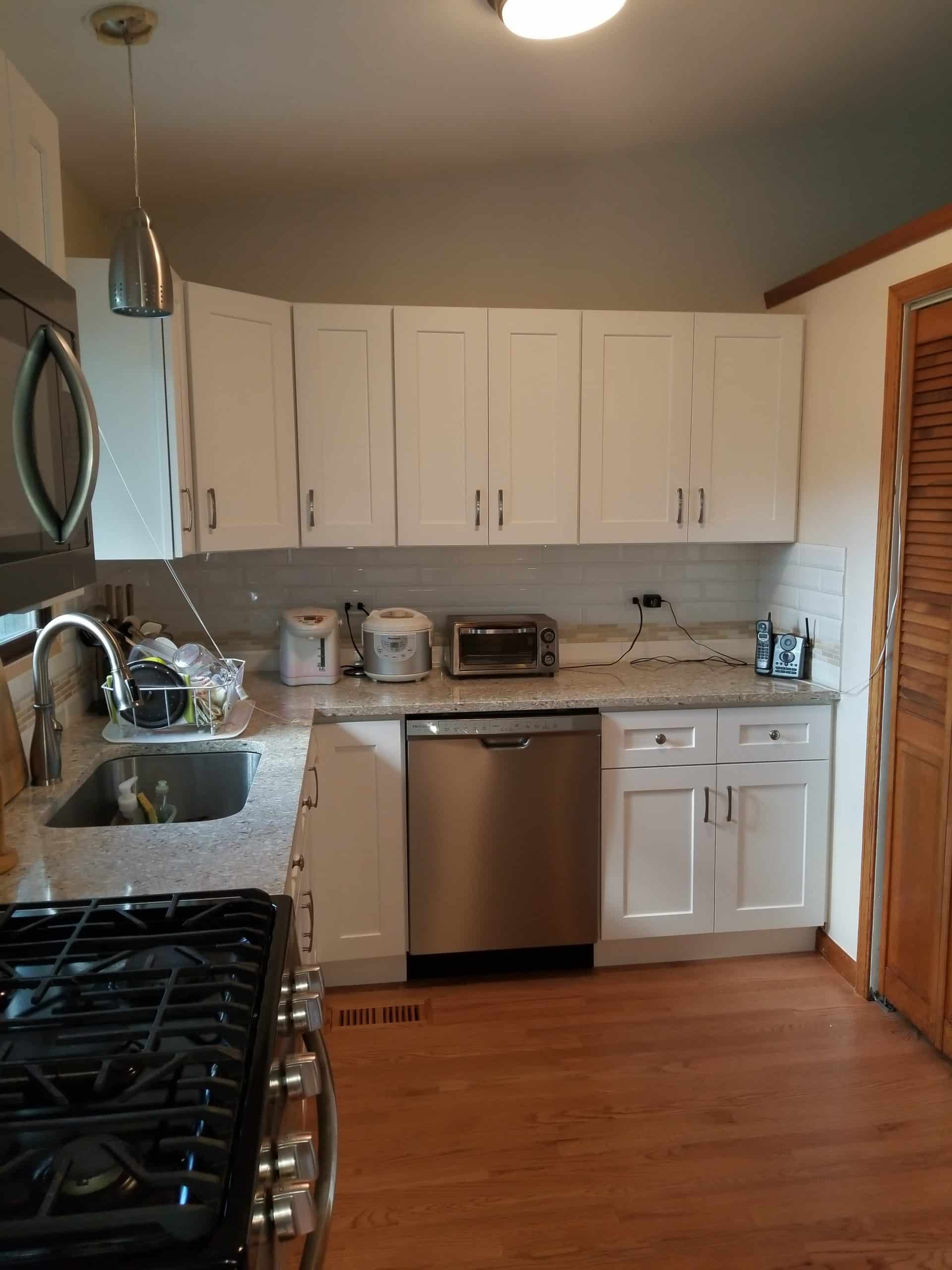 Renovate to Create a Work From Home Space
Unless you have the whole house to yourself, there are probably other people around during your regular work hours. To avoid too many distractions, you'll want a space where you can work uninterrupted. A spare bedroom can easily become an office, but try to avoid common spaces such as the kitchen or living room to set up your office. If you don't have any space to yourself, you could look into a room addition for more living space.
Depending on your home's layout, you can enclose a porch or deck and easily convert it into more living space. See this post about How to Plan Turning a Deck into a Sunroom for more information. You might not need a fully insulated space if you suspect your work from home life might be temporary. For example, a screen room or a three-season room might suit your needs in the short term. However, there are other options out there such as a four-season room, which is fully insulated. Check out this post to learn the difference between a Three Season and Four Season Sunroom.
Make Cleaning Easier
We imagine that just because you work from home now, doesn't mean you want to spend more time doing chores. A great place to renovate to work from home is the kitchen. With you working from home, you might want to upgrade some of your appliances that are limping along such as your dishwasher or washing machine. To take that a step further, take a look at your kitchen's backsplash and countertop.
The kitchen is probably seeing more action than ever before now that you are working from home. Suddenly there are more meals to prep, and more dishes to clean. That said, old scratched countertops can be a pain to have to clean over and over. Consider upgrading your countertop and backsplash with something more durable and easy to clean. See these posts about Low Maintenance Countertops and 10 Dos and Don'ts of a Beautiful Kitchen Tile Backsplash.
Create Space for Relaxation
One of the only places most people don't actively work in the bathroom. Why not focus on making this space as relaxing as possible? Some people love baths, so if you have the space a freestanding tub is a fantastic addition. Check out this post about the pros and cons of a freestanding tub. In addition, updating the vanity and flooring will instantly give the bathroom a facelift. For more ideas of what to update in a master bathroom, check out this post about other features to add to your wish list. 
Conclusion
Living and working from home can be made all the more enjoyable with a few strategic upgrades to your home. Enclosing your porch, or considering a room addition can add more living space for your office. Updating the countertop and backsplash can dramatically change how well your kitchen functions. Minor changes to your bathroom can transform it into a relaxing space away from work.
Envy Home Services is a premier home remodeler for the Chicagoland northern suburbs. We offer kitchen and bathroom remodeling, and sunroom additions. Check out our gallery for examples of our work!
Recent Home Renovation Posts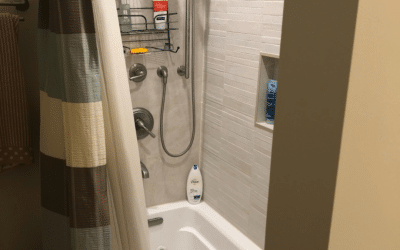 Elmhurst, IL full bathroom remodel, completed back in 2019. This bathroom needed some layout changes. You'll notice we remove a wall in order to open up the space between the toilet and shower. We removed the standing shower, and replaced it with a tub/shower...
Schedule a Free Consultation Today
To see the talented Envy Home Services team transform your underused or outdated space into the sunroom, kitchen or bathroom of your dreams, reach out today. We offer free estimates and no-pressure consultations, so give us a call at 888-864-0433 or fill out our online form to get your project started!