Planning an open-concept kitchen remodel is an attractive option to add some versatility to one of our most used living spaces. The kitchen is the heart of the home, and where we cook, entertain, and more recently, where we work and attend school. The reason open-concept layouts are becoming more popular is that nowadays, we are more willing to have multiple uses for a space. There is less of a need to have a separate sitting room, dining room, and breakfast nook.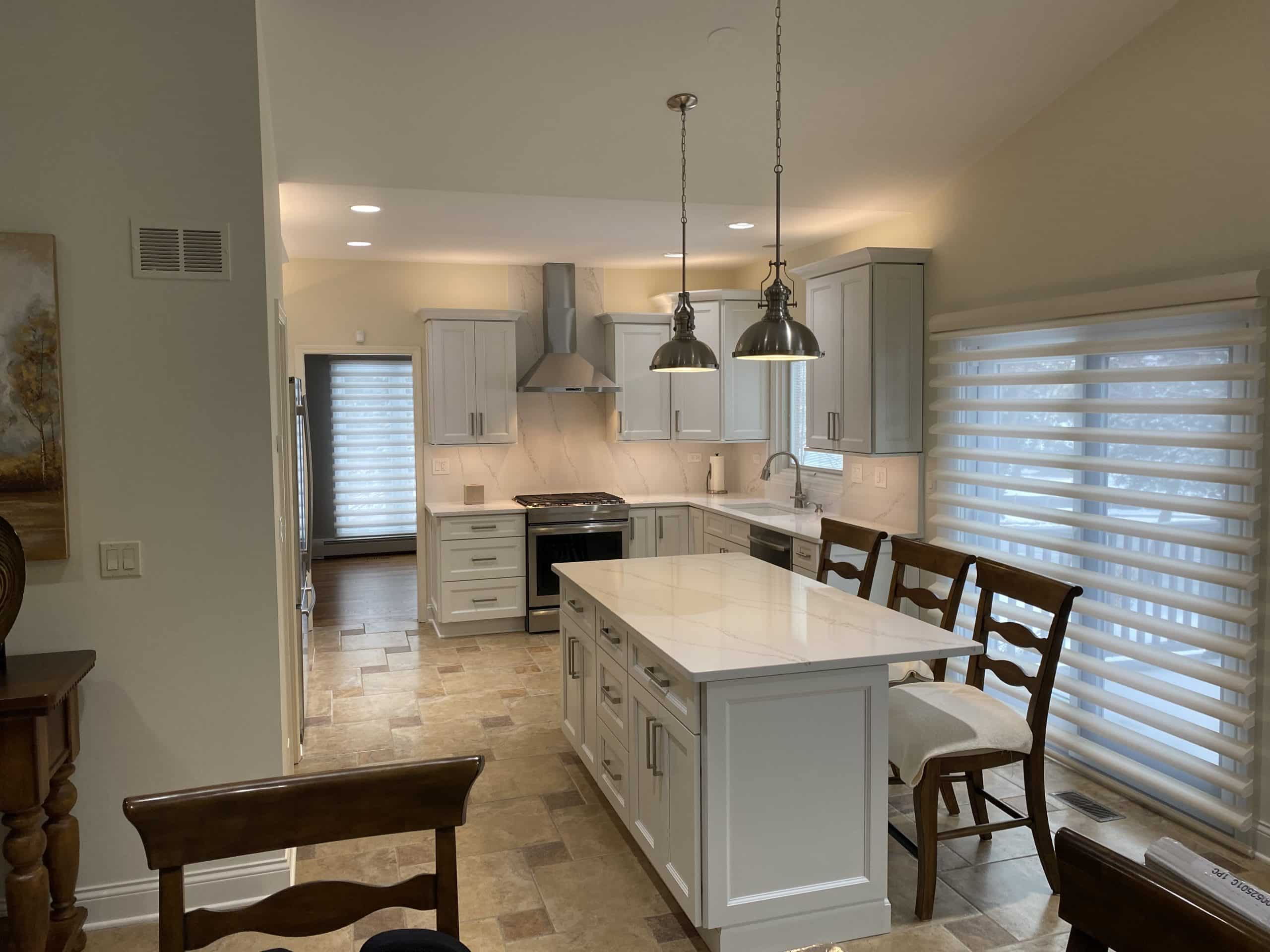 Advantage of Open Concept Kitchen
The main advantage of an open concept kitchen is that the space can easily be used for multiple uses. Many people like that they can prepare a meal at the same time they are entertaining or helping with homework. We all have less time now, so any way we can do two things at once is a great help.
In addition, in most cases removing a wall to open the kitchen into the dining room or living room does add some value to the home. It is a more modern trend and will help you if you are planning to sell your home within the next decade or so.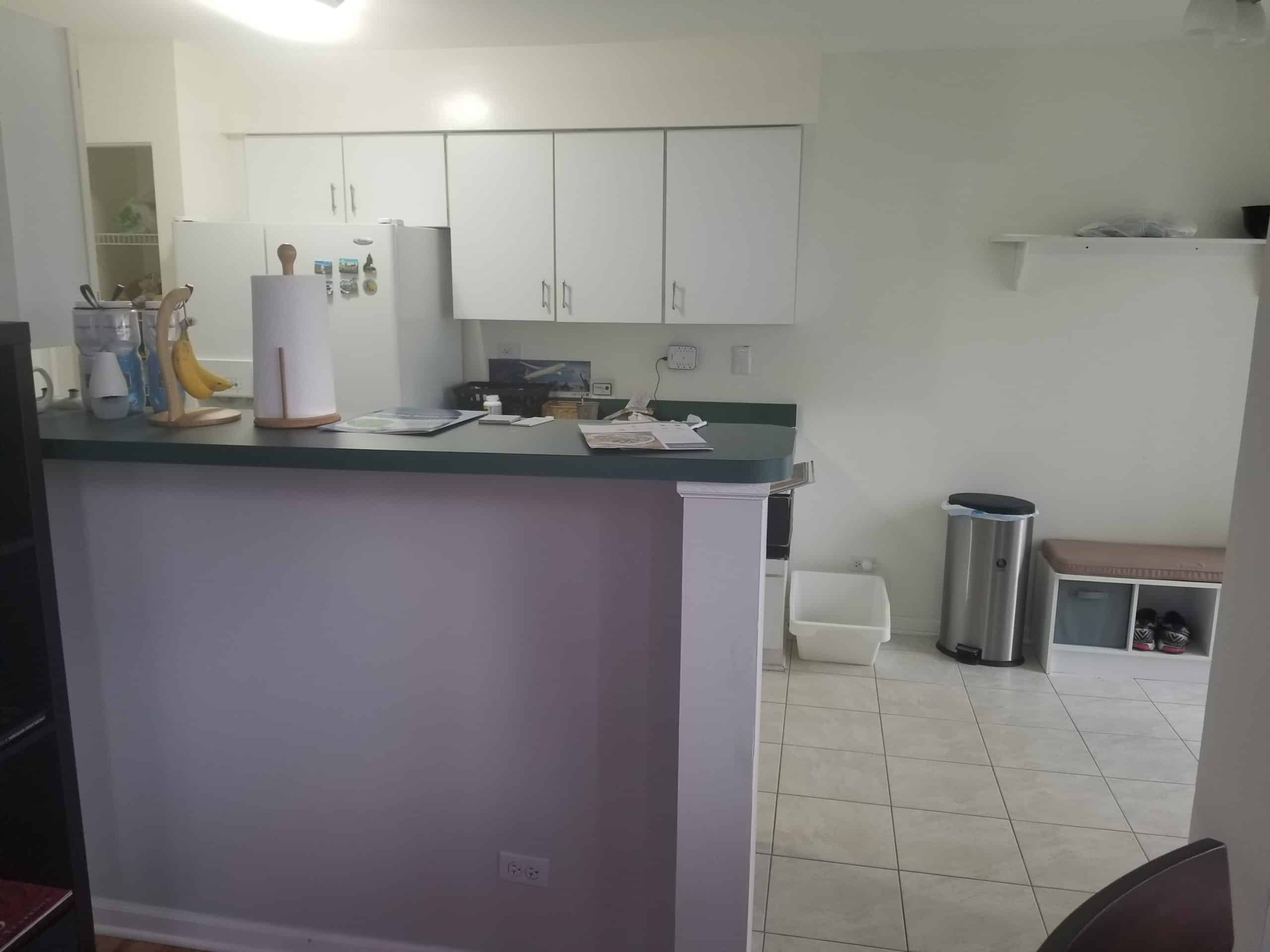 Disadvantages of Open Concept Kitchens
A major disadvantage of an open concept layout can be subtle, in the form of heating and cooling costs. All of a sudden, you have a much bigger space you need to heat and cool. Without the help of additional walls to insulate, your furnace will have to work harder to keep the space warm. You might find that you have hot or cold spots you never used to have.
Another disadvantage is that you now lack noise control. If someone is making noise in the kitchen, that means they are also making noise in the living room where someone else might be trying to watch tv. There isn't a way to contain the noise and might discourage others from spending time in the room during meal prep times.
Planning an Open Concept Kitchen
You will have to look into whether or not the wall in question can be removed easily. If the wall is load-bearing, there may be a need to reinforce the ceiling before the wall can be removed. In addition, some walls contain important electrical or ductwork inside. Removing and rerouting these can easily become a much more expensive project than you expect.
Assuming the wall can be removed, you'll want to choose a focal point. In most cases, the focal point is the island. If you don't have an island, you will need to have one added. This guide has some tips about choosing the best countertop for your lifestyle. The island can serve as a prep space, dinner or breakfast table, homework station, or a space for working.
Another thing to think about is where the light source will come from. You might have windows or a skylight that will let the sun in, but you might not. In that case, you might need to get creative with your lighting. In this kitchen remodel in Roselle, IL we ended up adding a series of can lights to balance how bright it was on one side of the room versus the windowless kitchen.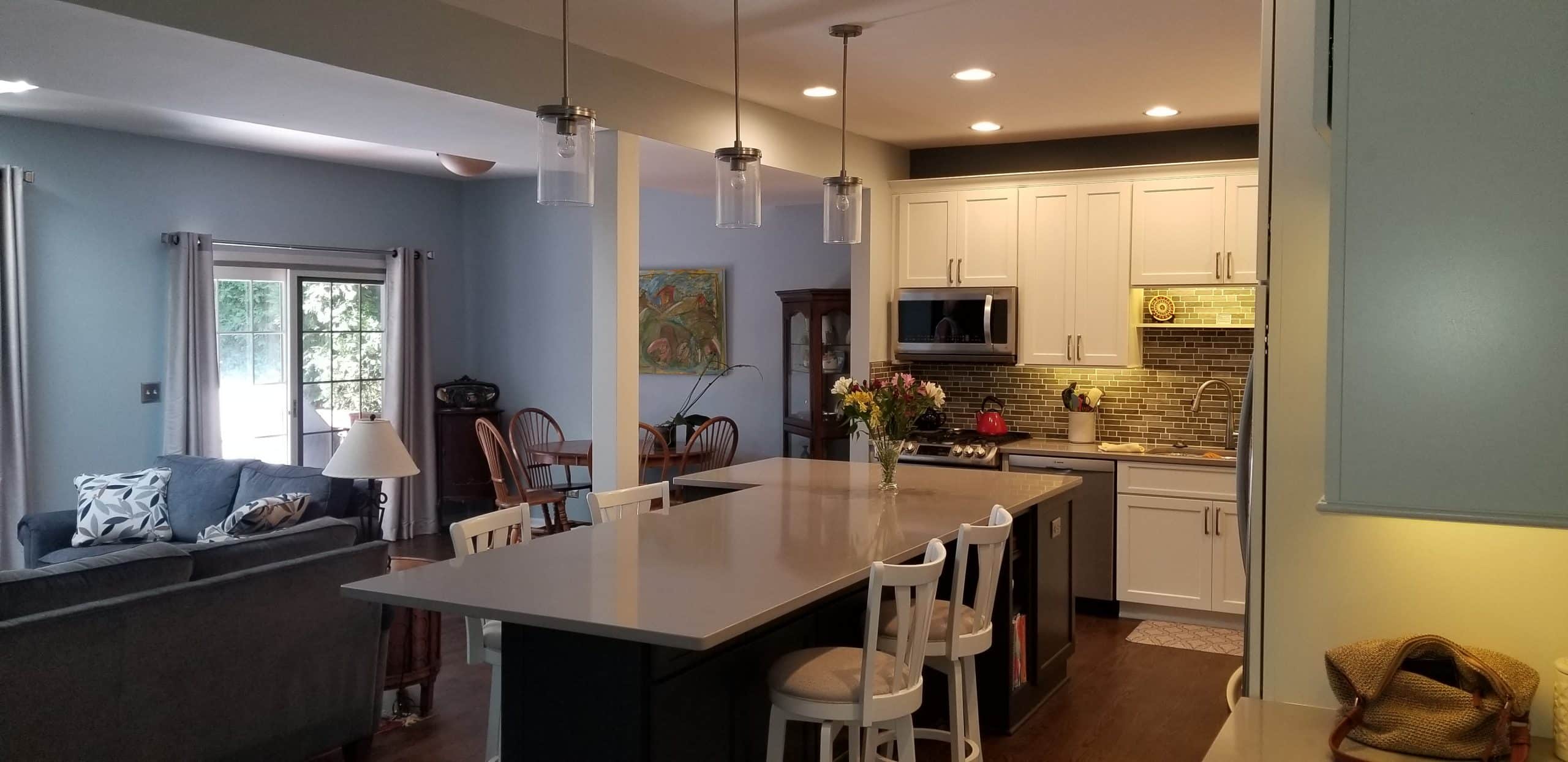 You may find that you are not able to remove a wall, or perhaps the location limits you from planning an open concept kitchen remodel. If your kitchen opens up to the outside, you could consider a sunroom addition. Adding a sunroom not only increases your living space but offers another open for entertaining. Depending on your needs, you could look into adding on an all-season or three-season room, or a screen room if you plan to mostly use the space during warmer months.
Envy Home Services is a full-service home remodeler serving the Chicagoland Area. We offer kitchen and bathroom remodeling, as well as sunroom additions. Take a look at our gallery to see some of our past work.
Schedule a Free Consultation Today
To see the talented Envy Home Services team transform your underused or outdated space into the sunroom, kitchen or bathroom of your dreams, reach out today. We offer free estimates and no-pressure consultations, so give us a call at 888-864-0433 or fill out our online form to get your project started!