When a home needs a significant improvement, sometimes people will delay this process because the cost can be difficult to swallow. However, delaying a repair that is needed will end up costing you more. Even if the repair does not cause further damage to your home, the cost of improving your home never goes down by any significant amount. Home renovation financing options can help. Financing a home improvement project helps break up the payments into manageable chunks.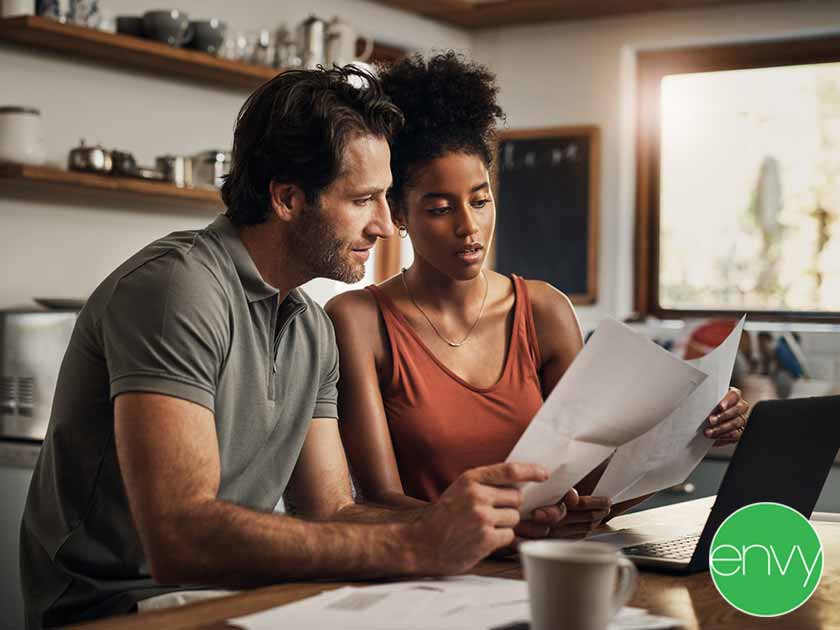 Mortgage Refinancing
The idea with mortgage refinancing is leveraging your home's equity (your home's value minus your remaining mortgage balance) to pay for the improvement project. Once approved, the lender issues a new mortgage with an outstanding higher balance than your current mortgage. You receive the difference between the two loans in the form of cash. To qualify, you generally need to have 20% or more in equity in your home.
Home Equity Loan
A home equity loan is also sometimes referred to as taking out a second mortgage. To qualify, lenders typically require you to have 20% or more in equity in your home. When you take out this kind of loan, you receive the money as a lump sum of cash. However, many lenders will not allow you to take out less than $25,000. Additionally, you have to pay closing costs, processing fees, and other fees similar to your first mortgage. Be prepared to pay between 2-5% of your loan amount in fees.
Home Equity Line of Credit (HELOC)
Home equity lines of credit are similar to home equity loans but are a little more flexible. You still need 20% or more in home equity to qualify. The difference is that instead of getting your loan in cash, you use your home equity more like a credit card. HELOCs don't have closing costs like a home equity loan but do have variable interest rates and repayment schedules. For any funds you withdraw, you make interest-only payments during the draw period (usually 10 years). Then you make principal and interest payments during the repayment period (15-20 years)
Home Remodeling Loan
Banks offer home remodeling loans to which you make payments directly. Home remodeling loans forego the need to tap into your home's equity. In addition, there are no processing fees. You and you pay for your home improvement through either a direct transfer from the bank or a credit card you are issued. Additionally, a home remodeling loan often comes with an interest-free promotional period.
Conclusion
Many people use home renovation financing in order to complete major and minor home improvements. One of the most common ways to do this is through mortgage refinancing, where you can take advantage of your home's equity. Another option is a home equity loan, or taking out a second mortgage. Home equity lines of credit are also often used but work a little differently in that they are more like a credit card that leverages your equity. All of these options generally require your home to have 20% in equity to qualify. The last home renovation financing option is to take out a home remodeling loan through a participating bank.
Envy Home Services is a premier home remodeler for the Chicagoland metro area. We offer kitchen and bathroom remodeling, along with sunroom addition installation. Check out our gallery to see some of our past work!
Schedule a Free Consultation Today
To see the talented Envy Home Services team transform your underused or outdated space into the sunroom, kitchen or bathroom of your dreams, reach out today. We offer free estimates and no-pressure consultations, so give us a call at 888-864-0433 or fill out our online form to get your project started!