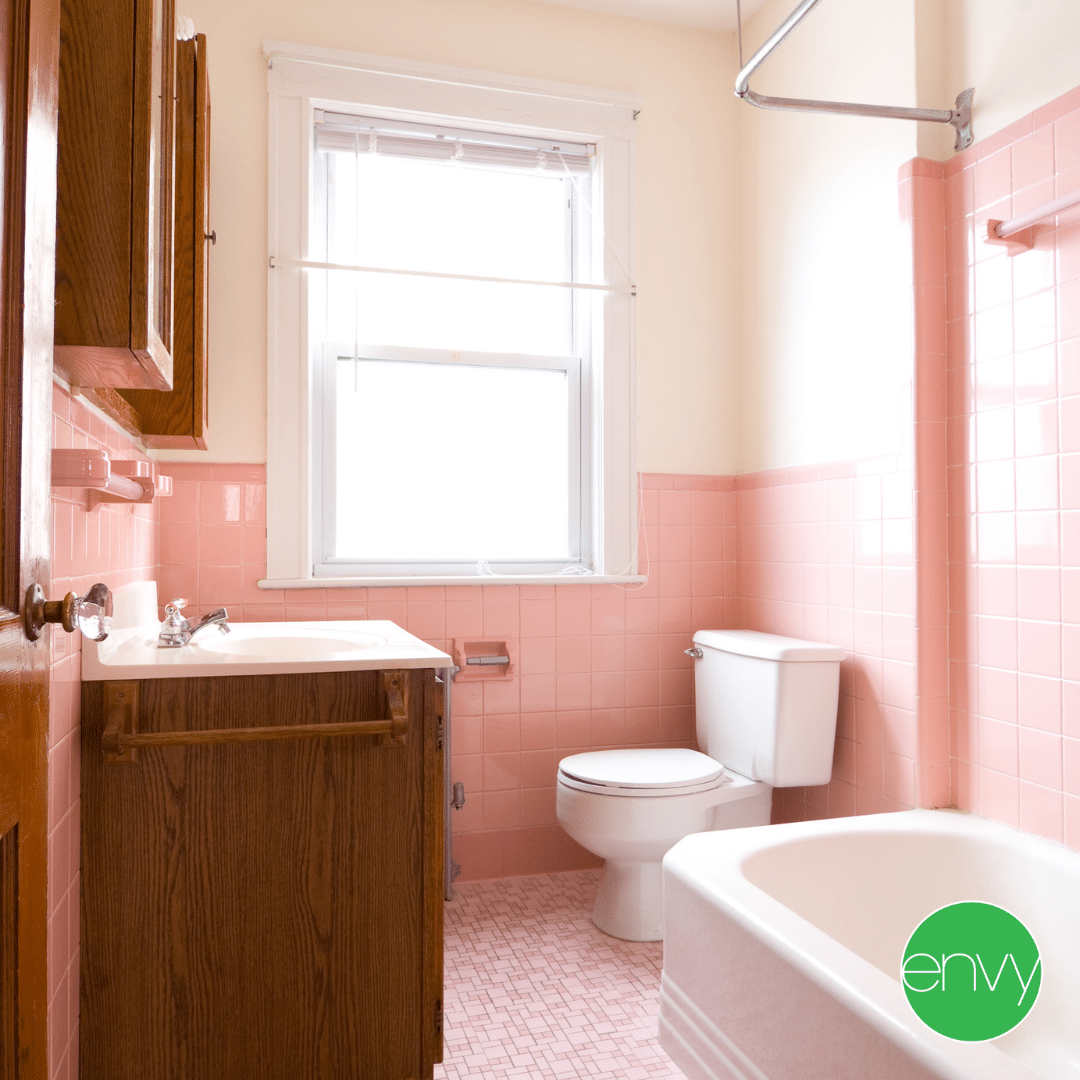 While this may not be a problem in some areas, our winters get cold here in the Midwest. So, of course, the bathroom is the last place you want to be cold in your home. We have come up with a few tips that can help heat a cold bathroom, ranging from the least invasive to the most invasive options.
Why is The Bathroom Cold?
If you can, try to determine why the bathroom is cold. Likely, the issue is that your bathroom has one or more exterior facing walls, and there is a draft. You'll know if your bathroom faces an exterior wall if it has any windows. Check the seal on these windows to see if that is the problem. Also, note the floor. You may need more insulation between the floor joists. Finally, touch the walls of the shower. Is a draft getting in somewhere?
Least Invasive Method to Heat a Cold Bathroom
The fastest way to heat a cold bathroom is to install an overhead light and a heater. These heaters are relatively inexpensive and replace your existing lighting. If you have a light inside the shower, this is an even better place to put it. First, however, you'll want to check and ensure your electrical box is up to date. Many older homes had standard 15 amps circuits for regular overhead lights, while a heater will require at least 20 amps. If you choose to risk not updating the circuit, you might trip your breaker every time you use the heater. An electrician can take a look and give you a quote to install both the heating light and the switch or panel that controls it.
Medium Invasive Method to Heat a Cold Bathroom
Another option to heat a cold bathroom is with a heated floor. You can remove the existing floor and replace it with tile or vinyl. A heated floor will make the whole room warmer. You'll likely need the same updates to your electrical, along with a panel with a timer to control when and how long the floor will stay heated. However, the floor inside the wet area will remain cold unless you replace the tub or shower base.
Most Invasive Method to Heat a Cold Bathroom
The most invasive option for heating a cold bathroom would be to remodel the wet area. If the window seal is good, you might have a problem with the insulation in the wet area. Tearing out the existing shower and replacing the insulation will help significantly with how cold the bathroom is. You can install heated floors inside the wet area if you are doing a tub-to-shower conversion. If you are trying to save on cost, opt for an acrylic system instead, which won't be as cold as tile.
More Bathroom Remodeling Posts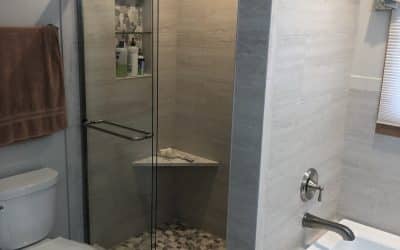 Mount Prospect, IL master bathroom remodel, completed in 2020.These homeowners wanted to update their standing shower and soaker tub. In addition, they were looking to install anew vanity, toilet and flooring. We started by tearing out the old drop in tub, and...
Schedule a Free Consultation Today
To see the talented Envy Home Services team transform your underused or outdated space into the sunroom, kitchen or bathroom of your dreams, reach out today. We offer free estimates and no-pressure consultations, so give us a call at 888-864-0433 or fill out our online form to get your project started!