When you need to have your home remodeled, it's always best that you hire contractors to get the job done for you to minimize costly mistakes. However, there are times when a homeowner's experience with their home and kitchen remodeling companies isn't always positive. This is something that we at Envy Home Services seek to avoid.
Here are the four ways we at Envy Home Services create positive remodeling experiences for our clients.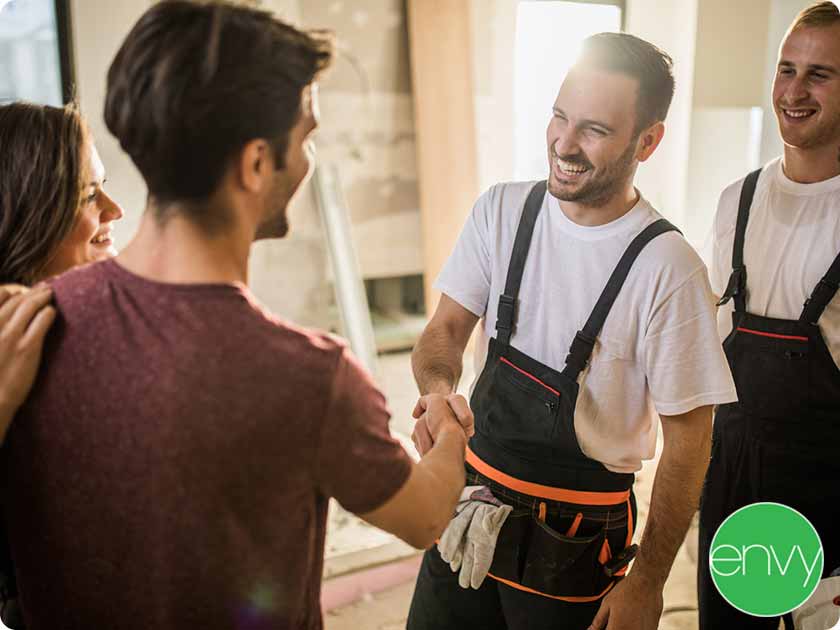 We Actively Listen to Your Needs, Concerns and Frustrations – When you approach us to perform some work for your home, we acknowledge the fact that you need our help in bringing the vision you have for your home to reality. Therefore, in order to create a positive remodeling experience for you, the contractors of Envy Home Services make it a point to actively listen to your needs, concerns and frustrations. That way, we can properly plan the next step for your remodeling project.

We Maintain a Positive Attitude – It's undeniable that having a bad attitude won't help us get anything done. As such, when we're on the job, we do our best to maintain a positive attitude as we service your home and make it better than ever for you and your family. By doing so, you can feel at ease with us and we can build up an excellent rapport with one another, improving our communication in the process.

We are Honest and Clear in Our Communications – As your home and kitchen renovation contractors, we're meant to work together with homeowners such as yourself. However, we also understand if you can't be on the property to work with us all the time. With that in mind, we at Envy Home Services make it a point to keep our communications with you as clear and honest as possible in order to avoid delays, miscommunications and misunderstandings.

We Resolve Your Problems – As stated before, we acknowledge the fact that you turned to us for help when it comes to remodeling your home. Therefore, it falls to us to resolve any problems that you may be experiencing while keeping you apprised of the situation at the same time. By hiring Envy Home Services, we will do our utmost to ensure that you get the service you deserve.
Need expert kitchen contractors who can help you remodel your home? Look no further than the pros of Envy Home Services for assistance. When it comes to bathroom and kitchen remodeling services, we are the leading experts to approach and you can count on us! Give us a call at (888) 847-7954 or fill out our contact form to schedule a consultation and get a free price today!