Should You Reface Cabinets in Your Kitchen?
A question we get a lot at Envy Home Services is why someone might want to choose cabinet refacing rather than replacing their exciting kitchen cabinets. Many people don't realize they can have a much better kitchen remodel experience by choosing to reface kitchen cabinets instead of replacing them.
What are the Advantages of Refacing?
The major advantage of refacing is how much time a kitchen renovation will take. A complete kitchen tear-out can take months to finish, especially if the cabinets need to be custom ordered. A kitchen refacing can be done in weeks rather than months and look like a total kitchen makeover.
Another benefit to refacing is you're able to skip the permits. In most cities, permits have to be pulled for any remodeling projects that include tearing out cabinets, plumbing, or electrical work. The average cost of a kitchen remodeling permit is between $500-$1500 in Illinois. There is no need to pull permits when refacing a kitchen as nothing is being removed or replaced.
What is The Cabinet Refacing Process?
When doing a kitchen refacing project, the doors and drawers of your cabinets are removed and discarded. The cabinet boxes are stripped of any vinyl or laminate and resurfaced. New wood adheres to the existing cabinet boxes. The doors and drawers are replaced with custom versions to match your color and style choices. The hardware is replaced, and at this point, upgrades can be added, such as lazy Susans or tilt-out trays, along with trim and molding.
When is Refacing a Better Option?
There are five main reasons why someone might want to reface their kitchen cabinets. Kitchens with good layouts, study, or custom-built cabinets are great candidates for refacing. Another reason refacing might be a better option is when the countertops or flooring have already been replaced.
1.) Your Kitchen Layout Is Good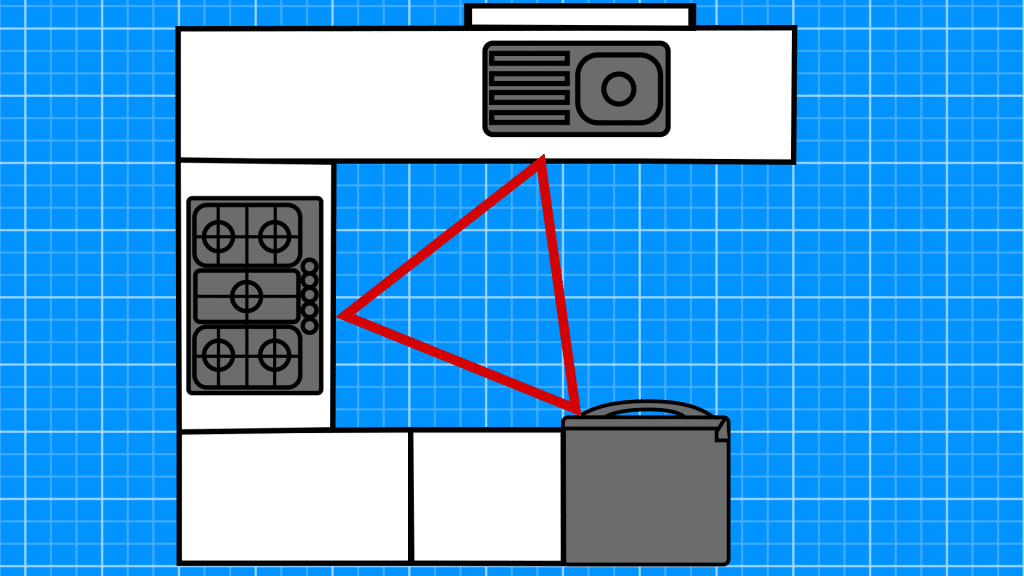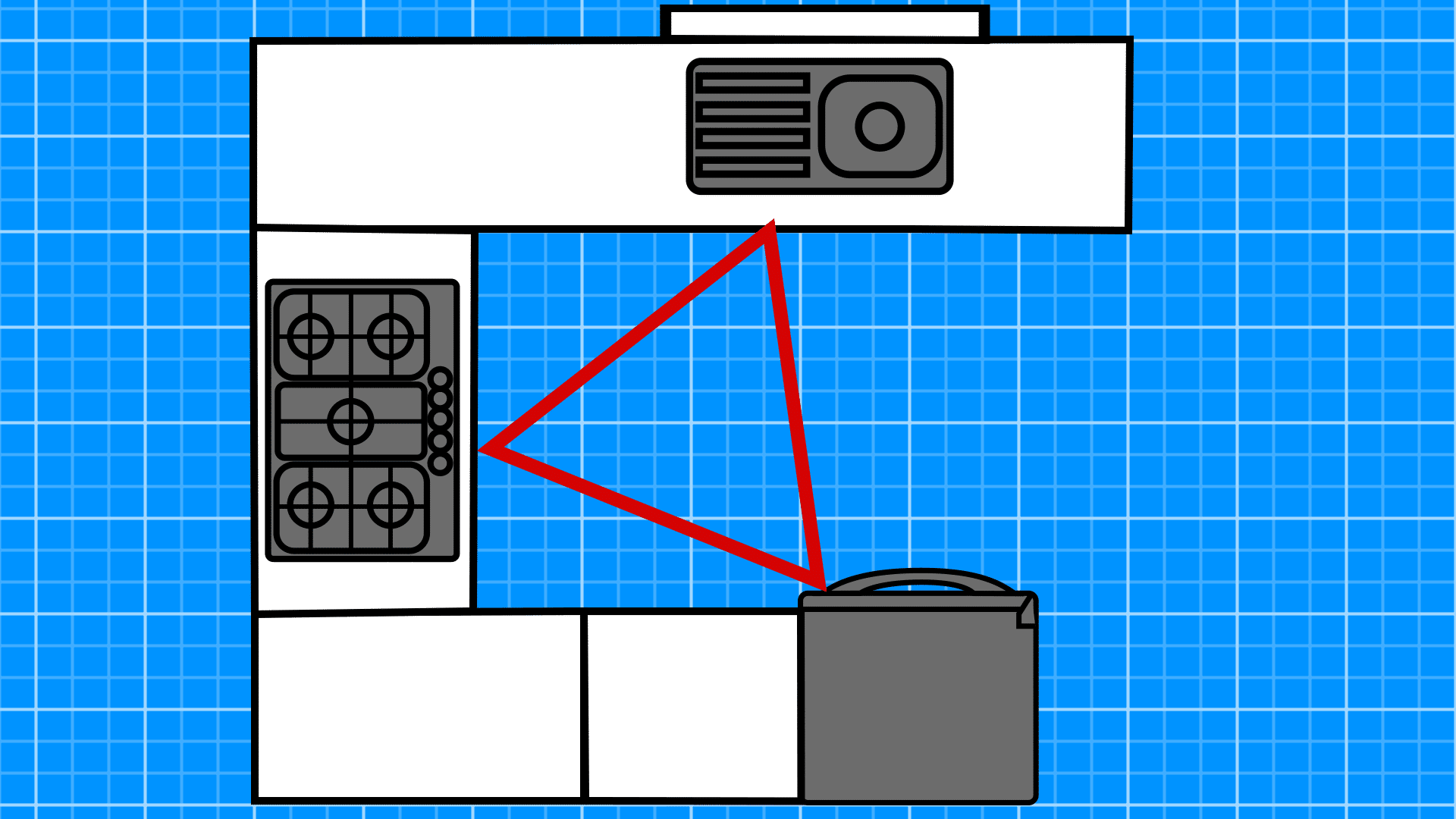 One area to pay attention to when designing your new kitchen is how your working triangle is laid out. The working triangle is the position of the refrigerator, stove, and sink area. Ideally, you want to easily get to each other without having anything obstructing your path. If your working triangle is good, you may not need to change your kitchen layout, which will save you thousands of dollars in labor costs.
2.) Your Cabinets are Sturdy and In Good Shape
Your cabinets might be outdated, but very sturdy. Many older houses have solid wood cabinets that are extremely expensive to replicate today. Cabinets that are well made and have insides in good shape are excellent candidates for a beautiful refacing.
3.) Your Cabinets are Custom Built
Modern cabinets are typically built-in standard sizes. A problem with removing custom cabinets in an oddly shaped kitchen is that it can be difficult to get standard-sized cabinets to fit well. Generally, if a cabinet is too long, the next size down is used instead, and filler is used in the gaps. That means overall; you lose inches of storage space, which can add up to a foot or more if many cabinets have to be fit in this way. Additionally, custom cabinets are often all one piece, meaning they can not be easily adjusted.
4.) Your Countertops or Flooring Has Already Been Replaced
If your countertop or flooring has already been replaced and you want to keep it, refacing is a much better option. A countertop that is adhered to correctly is not easy to move onto new cabinets, and there is a risk of snapping or cracking it. Flooring that does not go under the cabinets can post a problem if new cabinets are installed that don't follow the same floor plan. Refacing can change the look of the cabinets without replacing the countertop or flooring.
Conclusion
Cabinet refacing is a great option for many kitchen remodeling projects. The major advantages of choosing to reface your kitchen are the time saved in the renovation process and avoiding the need to obtain costly permits. The refacing process leaves the cabinet boxes in place and adheres to a new wood layer to the outside. The doors and drawers are replaced with new hardware and upgrades. Refacing is a better option for any kitchen where the layout is good. The cabinets are in good shape but maybe just outdated. The cabinets are custom-built, or the countertop or flooring has already been replaced.