Your bathroom should be your sanctuary; a place to relax and enjoy yourself. We have listed 6 bathroom gadgets we think will really upgrade your life!
Bathroom Gadgets to Upgrade Your Bathroom Experience
Shower Speaker
Up until recently, few speakers could tolerate the steamy atmosphere of a bathroom. Even costly models of shower speakers would eventually stop working. Nowadays, the best shower speakers are small, easy to use and prevent the entry of water. A shower speaker seriously upgrades your shower routine. Check out this link for an ultimate review of the best shower speakers in 2021.
Smart Toilet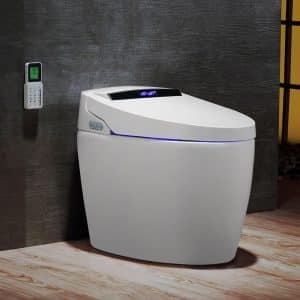 A Smart Toilet uses built-in or user-connected technology to perform advanced tasks. These toilets offer a variety of features, such as seat warmers and automatic lids. They are energy and water efficient and can come with or without a bidet. This post will tell you some pros and cons of choosing your own Smart Toilet.
High-Tech Specialty Lighting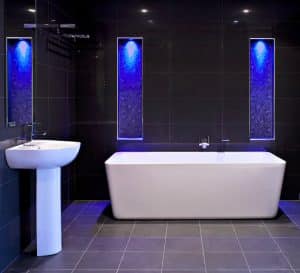 The right lighting in a bathroom sets the mood, and there are loads of high-tech options out there. Add lights to bathroom niches or under the vanity and connecting them to a sensor. When you walk in, the lighting will change based on what you have pre-programmed.
Towel Warmer
Towel warmers are a stylish way to have fluffy, dry towels every time you get out of the shower. Not only do towel warmers reduce laundry loads, but they use very little energy. Beyond towels, the warmer can be used on robes, swimsuits, or delicate clothes that can't go through the dryer. Here is a list of the 7 best towel warmers of 2021.
Digital Shower Controls – DVT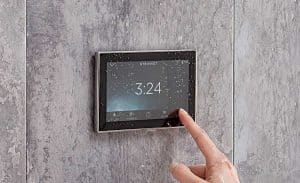 Like the Smart Toilet, there are also Smart Showers. A Smart Shower has a digital control that gives you ultimate control over your shower experience. Some systems even allow you to have multiple users. Each person can have their preferred temperature programmed into the shower system.
In-Shower TV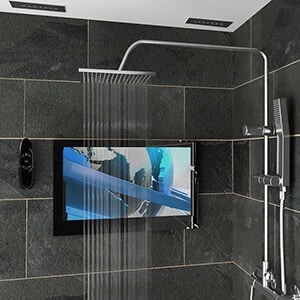 An in-shower TV is a great addition to a walk-in shower or a bathtub. Watch your favorite shows while you relax in the tub or shower up after the gym. The TV is waterproof and seamlessly integrated into a mirror. Some models even have a waterproof floating remote!
Conclusion
You spend a lot of time in your bathroom each day. When you are ready for a renovation, consider some of these bathroom gadgets to elevate the experience! You and your family will never get tired of the features that make your bathroom truly unique. Shower speakers have come a long way in recent years, and now offer suburb sound. Smart toilets are all the rage aboard, and are especially popular for their customizable features. Lighting sets the mood in any bathroom, why not go high tech? A towel warmer will make you feel cozy right after stepping out of the bath. Digital shower controls saves you time and can be programed for multiple users. An in-shower tv elevates any showering experience!