Adding a sunroom is a popular way to extend your home's existing space without having to spend a lot. While it can cost half of the traditional stick-built additions, take note that there are some factors you should consider before going through with a sunroom plan. For one, you have to choose between a prefabricated and a custom-built sunroom.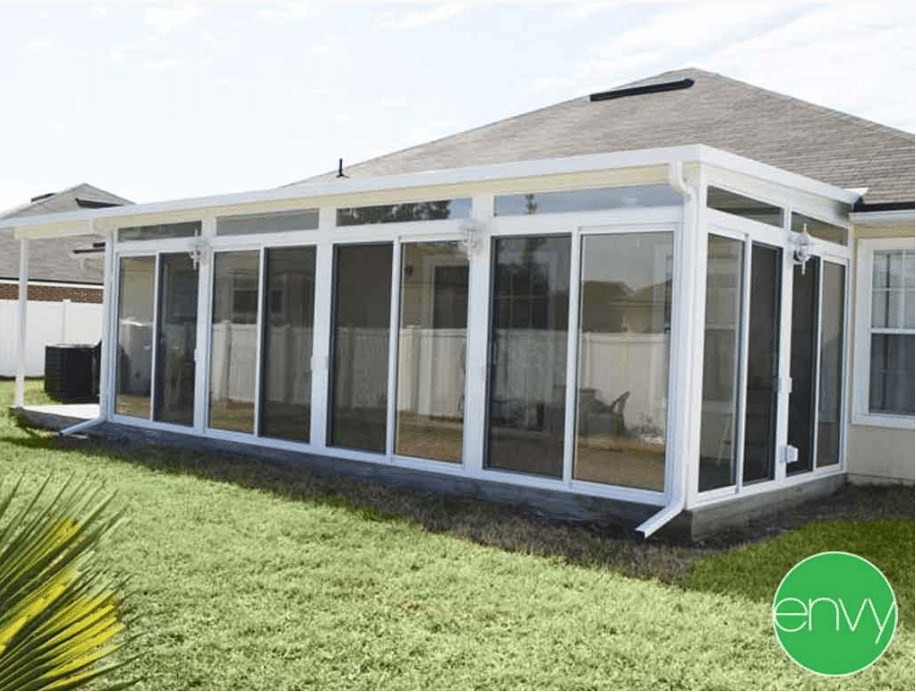 Envy Home Services, one of the leading screened patio companies in the local area, takes a closer look at each option and its advantages.
Prefabricated Sunroom
This option comes with a framework that is made from pieces of fiberglass, steel, or aluminum assembled in a puzzle-like manner. The components are designed and fabricated off-site before they are shipped to your home packed in flat cartons. Though you can assemble them yourself, it makes more sense to hire a qualified technician to do it for you.
One advantage of a prefabricated sunroom is that the installation only takes a day or two. This provides additional savings in terms of labor costs. The fact that the components are done off-site means that there is less debris and clutter to deal with.
Custom-Built Sunroom
As the name states, a custom-built sunroom is one built by sunroom addition contractors, designed and built according to your specifications. This has traditional stud-and-truss framing and shingle roofs, though glass is the predominant material used for the walls, which are formed by full-length windows and patio doors.
This option gives you greater control over how the final sunroom will ultimately look. Whether it's a screen room, studio room, or an all-season sunroom you want, expect the whole structure to be tailor-made just for you.
When it comes to sunrooms, Envy Home Services is the company you can rely on. We offer a wide selection of affordable, quality sunrooms from Betterliving™ and Craft-Bilt. The manufacturers' prefabricated kits come with generous customization options, allowing you to enjoy the best of both worlds.
You can also trust us for your other home remodeling services. As one of the top kitchen and bathroom renovation companies, you can expect our dedicated team to provide you with a helping hand every step of the way to guarantee a successful outcome. Give us a call at (888) 847-7954 or fill out our contact form to schedule a free, no-obligation consultation.